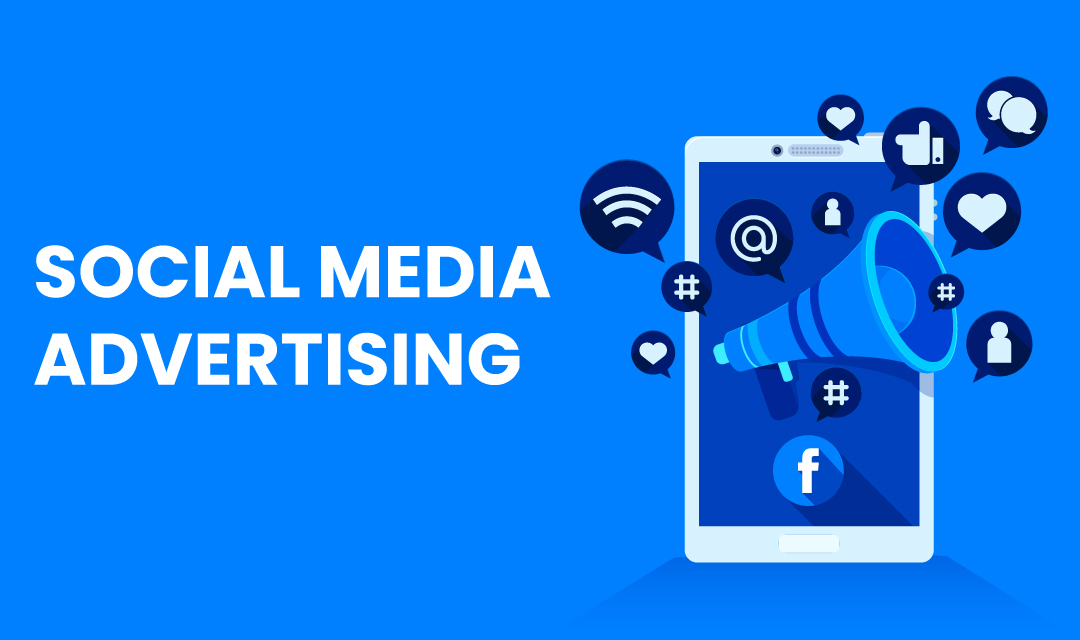 If you want to start a paid social media campaign, but feel overwhelmed at everything that goes into it, we're here for you. We did all the legwork and compiled a handy beginner's guide to running a successful social media campaign to ensure you have everything you need to get started.
Goals and Key Performance Indicators
Before you start a paid social campaign – or any campaign, for that matter – it's important to establish your goals and how you'll measure them. This forms the foundation and keeps you focused on what you're trying to accomplish.
Goals should be SMART: Specific, Measurable, Achievable, Relevant, and Time-Bound. By setting goals according to these criteria, you can make sure your goals are realistic and attainable within a certain time frame.
Some example goals may include:
Achieving 5,000 net new visitors to the website within six months.
Gaining 500 event registrations for an upcoming event within the next two months.
Boost sales and earn an additional $15,000 in purchases in the next quarter.
Once you have clearly defined goals, you need a way to measure them and see if your efforts are working. Key performance indicators (KPIs) are quantifiable measurements that can gauge your performance. For paid social, some of your KPIs may include engagement, unique visitors, impressions, clicks, and traffic.
Set a Budget
The budget is probably the least fun part of your social media planning, but it's important. If you have a limited budget to put toward paid social efforts, you'll need to make adjustments to your marketing plan to make sure you can have an impact.
Generally, small businesses marketing to consumers devote five to 10 percent of their revenue to marketing. Small businesses typically spend about $30,000 on marketing, while mid-sized businesses spend about $60,000 on marketing, according to the Business Development Bank of Canada.
Of course, these budgets include software, content creation and editing, and other tools and resources. The minimum spend amounts for campaigns on social networks includes:
$1 a day for Facebook
$1 a day for Instagram
$10 a day for LinkedIn
$0.10 a click for Pinterest
$10 a day for YouTube
$5 a day for Snapchat
$20 a day for TikTok
No minimum for Twitter
These minimum spends can help you determine how much of your budget you can devote to paid social, and you can adjust your goals accordingly.
Daily vs. Lifetime Budgets
Keep in mind that many platforms offer Daily and Lifetime Budgets.
Daily budgets allow more precise control of your spend, but you may lose out on the volume if there's a time or day that advertising could advertise more at a cheaper cost. If you want to spend a specific amount for a set duration, daily budgeting is the best choice.
If you have some flexibility in your budget and you're comfortable spending more or less on any given day, based on patterns, the Lifetime budget offers more value for your spend.
Define an Audience
Your goals should have a target, and some goals may have different target audiences. Whichever applies, it's vital to target the right audience for your marketing efforts.
Take some time to consider the following details:
Age range
Educational background
Geographic location
Lifestyle, such as single or married
Buying habits, such as online or in-person shopping
Pain points, or the problems they're trying to solve
Values
Here are some additional audience breakdowns:
Retargeting: This option is available on most platforms and allows you to market to an audience that's already familiar with your brand through pixel segmentation, email lists, or previous engagement.
Lookalike audiences: This option is available on Facebook and creates "lookalike" audiences that have similar demographics as your target audience.
Persona audiences: This option lets you create a net-new audience target that's based on targeting data provided by the platform. Each social media platform performs this differently.
The more detailed you can be in defining your audience, the better you can target your messaging. For example, the DMV Tests vary by state. So Zutobi creates content, guides, and practice tests for all 50 states. One of the most important states is New York for obvious reasons. When launching a paid campaign to promote this service to student drivers in New York, we could define the audience by age, location, and previous interest in driver's education. On top of that though, we serve custom content that fits the audience, so in this case, specific content and pages with tons of statistics about New York traffic laws, accident statistics, and law enforcement efforts. It also covers frequently asked questions about the test and practice questions.
Identify the Top Channels
Launching paid campaigns on every available social media channel would not only be time-consuming and expensive, but it's not the best way to achieve your goals. Like your audience, casting a wide net on social media only hurts your efforts, so focus on defining your ideal channels.
No channel is better than the other, since the benefits and drawbacks depend on your business needs and social media goals. Consider the following questions:
Where do my customers have the strongest presence?
Which channels have the best organic results?
Who is the target audience and what channels do they use most?
The answers to these questions can help you determine the best channels for your social campaigns. For example, if we were to launch a campaign promoting the Zutobi driver's ed app, we would consider channels that have a lot of teen users, such as Instagram and TikTok.
Set Up a Conversion Pixel
If your goal isn't conversion focused, it's still smart to install conversion tracking before your campaign to gather performance insights. You can use this data to inform your future campaigns and refine your current campaign with key audience insights.
Refine the Messaging
Once you've laid the foundation, messaging is part of the campaign that drives your goal home. You know your audience, so it's time to craft messaging that resonates with them and their needs.
Your messaging should consider how familiar they are with your brand, what problems they have that they're trying to solve, and your unique value proposition – basically, what your brand brings to the table. Social messaging is short, so it must be impactful.
For example, if Zutobi is targeting student drivers struggling with their driver's test or experiencing anxiety about taking the test, the messaging can point that out:
"Stressing over that driving test in NYS? Ace it the first time with 2021 NY practice permit tests from Zutobi!"
You should also enhance your messaging with thoughtful images, gifs, or videos. This is a good opportunity for A/B testing of different messaging and images or gifs to see which gets the best responses from your audience.
Keep in mind that many users will likely use their mobile device for social media, which changes the way they see an ad. You should optimize your campaigns for mobile, or separate the placement of messaging, creative, and budget by device.
Plan the Landing Page
Though this isn't directly the paid campaign itself, the landing page is an important part of the end-to-end ad experience. Once the user clicks on the ad, the landing page should have everything they need to encourage a conversion.
When you plan your landing page, consider the goal of your campaign. If it's a subscription signup or purchase, make sure the users are sent to a simple conversion point that shows them how to perform that action. If it's too cluttered or confusing, they may click away and spend your click without generating any return.
If the goal is to get event registrations or downloads, have the means by which to do that as the focal point. Don't make the user search for the signup screen or download page.
Landing pages are another area to optimize for mobile. Landing pages don't look the same on desktop vs. mobile. Since many of your users will come to the landing page from a paid social campaign on mobile, optimize the page for mobile users to improve the experience.
Choose Your Campaign Settings
Each channel offers different campaign settings, but most offer these basic options:
Automatic vs manual bidding: As a beginner, it's best to use automatic bidding to establish a baseline for performance metrics.
Billing event: This determines whether you're billed by impressions or clicks. Choose the option best for your goal.
Optimization event: Specific to Facebook, this is a specific setting that should be chosen based on your campaign goals. For example, if your goal is conversions, choose that as your goal. If you're looking for traffic and value that over conversions, choose traffic.
Launch Your Campaign
Launching your campaign is exciting! But you're not done yet. There's no set rule on how often you should evaluate, update, or refine your campaign, but here are some tips to get started:
Be patient and wait to optimize. Allow the channels to optimize your campaign for your goal before you adjust.
Pay attention to your ad frequency. Ideally, your number should be in the single digits, then you can consider refreshing ad variations every four to six weeks. If you refresh too often, you may tire your audience with the ads.
Though this guide covers the basics of the vast world of paid social media campaigns, you have plenty to get started. Hopefully, you feel more confident in planning and launching your campaign on your own!
Share this post
Leave a comment
All comments are moderated. Spammy and bot submitted comments are deleted. Please submit the comments that are helpful to others, and we'll approve your comments. A comment that includes outbound link will only be approved if the content is relevant to the topic, and has some value to our readers.