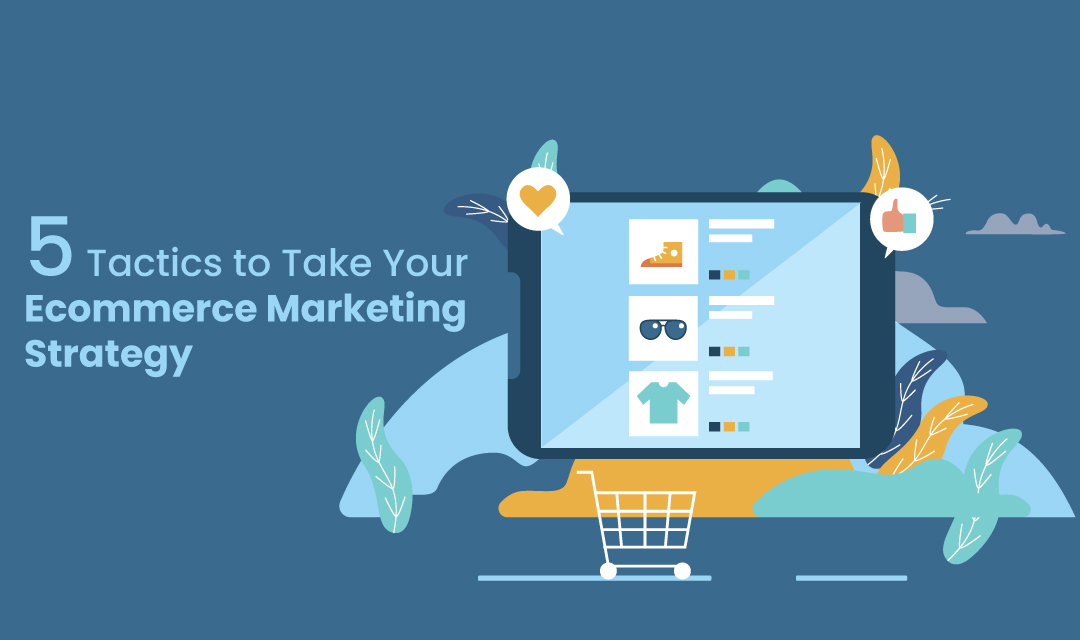 Setting up and running an e-commerce website is time-consuming and requires careful planning. You need to identify a brand, analyze the competition, understand your audience and design a website that will yield results.
Many marketers focus on the initial stages of an e-commerce website launch without considering what to do after launching the site. If you have done the basics such as SEO and paid search, but are not getting the desired results, consider implementing the following tactics.
1. Publish original content
Creating website content is an essential principle of boosting your e-commerce marketing strategy. Create original and high-quality content to resonate with customers and set your business up for success.
Since you will be promoting the content online, implement measures for preventing cyberattacks by updating your devices. Create something compelling and focus on a long-term goal of lead generation and driving revenue.
Include informative content on your site pages, such as the "About" page and the homepage. Populate your store's content starting with specific products and prioritize by the highest earners or the best sellers.
Create unique product descriptions and explain how your products differ from those of your competitors. Category pages present excellent SEO opportunities, so it is important to review them and explain the product types. Get proactive by publishing attractive blog posts and ensure that they are as engaging and informative as possible.
2. Optimize your website's layout
After redesigning or launching your website, you need to test its layout and the conversion elements' placement. The aim of optimizing the website is to make it easy for your customers to check out the content and be convinced to buy your products.
Test the site's language on products and pages and the placement of elements and icons. You can use different usability testing tools that reveal important customer behavior patterns and make decisions based on those insights.
Creating a personalized and seamless e-commerce website requires you to consider mobile functionality. Today, more shoppers are interacting with their favorite brands using their phones, so having a good website layout enables them to have greater experiences.
Besides considering mobile functionality, you can optimize your website's layout by prioritizing your clicks. Ensure that the purchasing journey is quick by reducing the steps taken to identify products and complete a purchase. Have the key call to action in a prominent place at the top of your webpage and ensure that it has a clear destination and purpose.
3. Social media marketing
Social media marketing is an effective e-commerce marketing strategy as it enables you to connect with your customers and the industry at large. Use social media to engage and interact with your customers, boost website traffic and create a wider customer base.
Using different platforms to achieve different goals enables your business to have a rich online presence that diversifies your efforts and abilities. This is a great way to address your customers' needs and grow your business in the long run.
When using social media marketing, maintain a strong personality and tone to build trust with your audience. Unify your outreach efforts by aligning your team with the communication style of your company to create and maintain brand authority and recognition.
Use a web analytics tool to perform the following activities:
Review the recordings of users to establish why customers convert while others abandon the buying journey
Monitor the referral journey performance on social media
Request feedback from your audience
Use heatmaps to analyze a social segment's online behavior.
4. Email marketing
Email marketing can enable you to reach out to a wider audience and get quality leads. For optimal benefits, consider the email content and the people to include in your outreach. Provide useful and relevant content in your emails, personalize the messages, offer good promotions, and use them as socialization tools.
Be open and transparent about your business and reveal important events you want to attend as well as new product features. The idea is to relate to engage customers with emails at a personal level and promote brand awareness.
Monitoring the elements of your email marketing strategy and the marketing efforts analytics may also enhance the effectiveness of email marketing. For better engagement and greater ROI, organize your email layout well and focus on user experience.
You can create accessible emails by assembling the content logically and using the right color contrast, bearing in wind people who may have a visual impairment. Use appropriate tools to track users who access your website and filter the data to analyze their levels of engagement with your site.
5. Influencer marketing
Influencer marketing is one of the most effective digital marketing strategies used to introduce brands and find new audiences. It is a virtual channel and, therefore, a perfect match for your e-commerce brand.
Influencers can show themselves demonstrating or using products to encourage users to try out the brand. Leverage influencer-dominated platforms such as Instagram and YouTube to find recommendations and tips from the influencers that users follow.
You don't need a huge budget to partner with major influencers and get optimal results. Start by building relationships with influencers in your niche, including those whose expertise and passions are liked to your brand. Such partnerships are organic, requiring minimal investment and generating quality traffic and conversions.
Influencers have established solid relationships with their fans, creating credibility and trust. Since users believe in their recommendations, using them is a great way to build authority and trust in your brand.
Relevant influencers can help you to reach the target audience without the need to test and identify the market. In addition to reaching the target audience, influencer marketing could help you to bond with various market segments.
Conclusion
The key to attaining e-commerce marketing success is by focusing on maintaining the site after the launch by keeping the customers in mind. Using the above tactics will enable you to connect and engage with customers, get more quality leads and increase your ROI. Use the tactics that match your business goals, test the marketing strategies to identify the best ones for your business, and keep improving them.
Leave a comment
All comments are moderated. Spammy and bot submitted comments are deleted. Please submit the comments that are helpful to others, and we'll approve your comments. A comment that includes outbound link will only be approved if the content is relevant to the topic, and has some value to our readers.