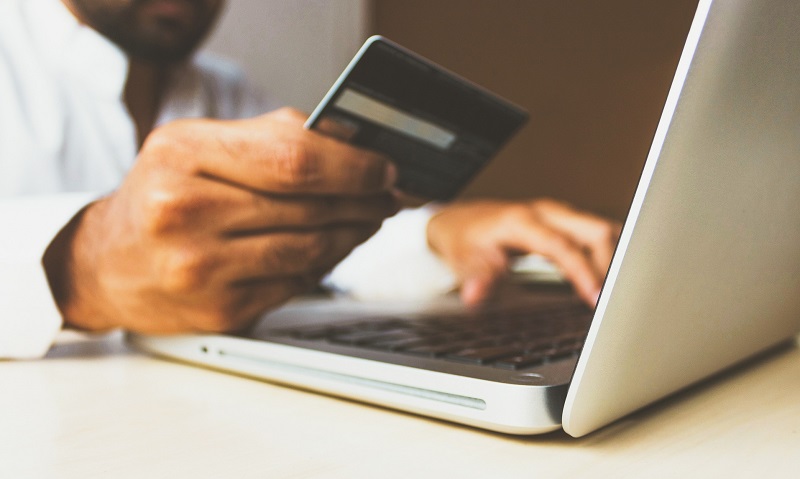 The average eCommerce conversion rates fall around 1% to 2%, and it measures the checkout rates which don't include newsletter signup or abandoned carts with customer emails. If you have a brand new website, the conversion rate may fall far below 1% despite advertising on Facebook, Google Ads, and other comparison shopping engines. It is harder and harder to make money from online stores, and the average conversion rate continues to decline for new merchants.
More than 90% of the online stores go out of business within 6 months, and another 80% within the year. This leaves approximately 2% of online merchants surviving 1-year anniversary, and of those, only a fraction of stores will make a profit in the first year. Starting an eCommerce business is so easy and doesn't require large capital that many make an attempt to start but lacking resources and having no marketing skills discourage them quickly.
What are the obstacles to starting a successful online store?
To create a successful eCommerce store, you'll need to do your homework before starting your business. No successful business happens overnight especially in the eCommerce world without the necessary knowledge, products, and Internet marketing skills. To survive the first year of online business, you'll need to (1) be able to sustain your business with no profit for more than a year, (2) be able to devote your time and energy to growing your business, (3) have time to learn technology, marketing, and analytical tools to understand your business, and (4) have time to analyze your competition and invest in SEO.
Provided that you met the criteria described above, the best way to shorten the cycle it takes to make a profit is by increasing the "checkout" conversion rates. Over 99% of the people who visit your website the first time will leave without making a purchase, and a hefty advertising budget will be wasted if you don't improve the conversion rates. If you are not expanding your existing offline business, you have an option to source products that yield high conversion rates, and also pick the products that have higher ticket prices.
What type of products do I sell?
Amazon has nearly 50% of the entire eCommerce market, and competing with Amazon will be extremely difficult. As a small merchant, pick an industry and products that have a smaller niche and don't directly compete with large merchants like Amazon, Target, Walmart, and Wayfair to a better chance of survival. Here are a few recommendations for sourcing products.
Find a specific niche where you can compete with other smaller merchants. General merchandises such as electronics, toys, and brand name products will be extremely difficult to compete with.
Product sourcing is the key to surviving your eCommerce business. Find the products in a similar industry and category, and stick with the set of products that meet your niche. Continue to find a product that has higher conversion rates.
The cost of advertisement is the biggest expense for a new merchant, and it typically costs anywhere from $10 to $100 to make a single sale. If you're selling a $10 product, it will be almost impossible to make a profit from advertisement sales. The rule of thumb is to sell products that are $50 and above. You can always have a mixture of products from low-priced to high-priced, but you can limit your advertisement to higher ticket items to improve ROI.
How do I create an ecommerce store?
There are a handful of free and paid shopping carts that you can use to build an online store. If you have the technical knowledge, one option is to use an open-source shopping cart such as Magento, WooCommerce, Presta Shop, or Zen Cart. If you do not wish to maintain your own website, you may turn to SasS based shopping carts such as Shopify, BigCommerce, Volution, or Wix. If you have a team of software developers, building custom software or customizing an open-source shopping cart may be an option as well. As it is difficult to migrate a shopping cart from one platform to another, care should be given to pick the platform that will last several years to come.
How to improve conversion rates?
The key to sustaining your online business is profitability, and the best way to make it happen is by improving the conversion rate to over 2%, 3%, and possibly over 5%. It is easier said than done, but the following recommendations will help you boost the conversion rates.
Fast Loading Website - Regardless of the platform you choose to create a website, the load-time on every webpage should not exceed 2 seconds. It generally costs anywhere from $0.25-$1.00 to bring one visitor to your website, and losing them for slow load-time is the worst thing that can happen. By improving the page load-time, users will have a positive shopping experience and the conversion rate will improve.
Product Page - The product description page will convert or lose a visitor depending on how clearly it describes the product. By adding large product photos in various angles with clear descriptions followed by product video will help improve conversions. By adding Q&A sections, order processing timeline, delivery schedules, and the answers to the commonly asked questions will definitely improve conversions. The product page is the most important aspect that determines the conversion rate, so time and effort have to be spent to create well-defined product pages.
Customer Reviews - More than 50% of the customers make purchase decisions based on other people's reviews, and the answers provided for the commonly asked questions. By soliciting customers for product reviews, and the long-term conversion rate will improve.
Product Q&A - Prospects failed to add an item to cart when they have an unanswered product questions. By adding Product Questions and Answers, the customers will have less chance of leaving the website without purchase.
Guest Checkout - Converting a first-time visitor will be 300% harder than selling to an existing customer. Allow users to checkout without having to create an account will greatly improve the conversion rate.
Optimize for Mobile - Mobile traffic exceeds desktop traffic, and more and more people are browsing online stores with smartphones than desktop computers. By optimizing your online store for mobile traffic, you will convert mobile customers as easily as desktop customers.
Payment Options - Being able to accept Visa, Master, AMX, and Discover credit cards, as well as Paypal and other alternatives, will help improve conversions. Some customers will prefer Paypal, and others may use a different credit card if one fails. By offering various payment options, there will be a better chance of converting customers.
Simplified Checkout - The simpler the checkout process, the higher conversion rate will be. Reducing 3-4 page checkout to 1-page checkout will improve conversion rate considerably.
Exit Offers and Newsletter Signups - As described earlier, it is much harder to sell order to a first-time buyer. Offering a promotion to a first-time buyer, newsletter signup, and providing an exit offer will improve overall conversions.
Abandoned Cart Recovery & Email Campaigns - Recovering abandoned carts with email offers, and email promotions to newsletter subscribers will improve conversions in the long-run.
Conclusion
Starting an online business is easy, but making it successful is hard. Over 98% of online businesses fail within a year and making it profitable depends on the cost of traffic and the conversion rate. Bringing targeted traffic (people who have the intention to buy the product) cheaply and converting them at a higher rate will make or break the business. By following the guidelines described above, a merchant can possibly improve their conversion rates several folds very quickly.
Share this post
Leave a comment
All comments are moderated. Spammy and bot submitted comments are deleted. Please submit the comments that are helpful to others, and we'll approve your comments. A comment that includes outbound link will only be approved if the content is relevant to the topic, and has some value to our readers.