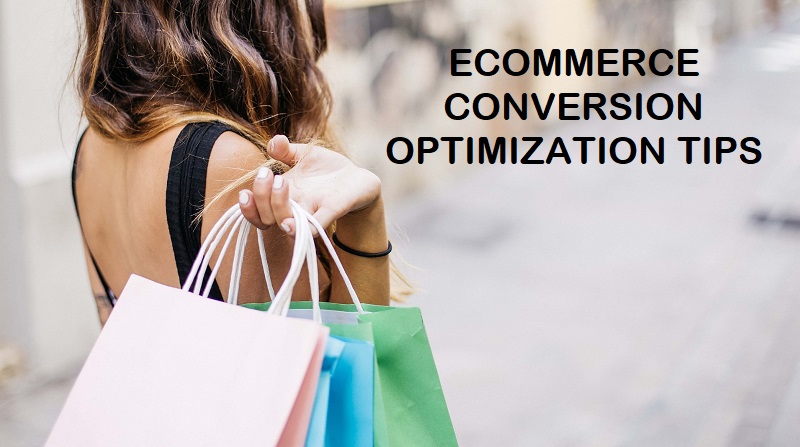 CRO (conversion rate optimization) is currently one of the most popular topics in eCommerce marketing today. Over time, marketers have found the practice of modifying certain website elements and testing them to prove their effectiveness in their toolset. For example, the red CTA button on an eCommerce website is proved to be more effective than a blue button upon split testing. That's how CRO works.
The problem with eCommerce websites is their obsession with paid customer acquisition from platforms such as Google, Facebook, Snapchat, Instagram, and other advertising channels. Unfortunately, some marketers forget that there are two ways to increase sales on your eCommerce website: (1) bring more traffic to your eCommerce website, or (2) sell more to your existing customers by increasing your store's conversion rate. Of course, the latter is the easier one, and you can do it with CRO.
CRO is still a largely overlooked area in eCommerce. In this article, we will be discussing some of the most effective eCommerce conversion optimization tips.
1. Use browsing history to show personalized recommendations
As it stands, almost half of eCommerce will likely return to an eCommerce store to buy again if they are offered a personalized recommendation. So, you must leverage the customer's browsing history and purchase history from your store to give them a personalized experience. Personalization and customer retargeting offer you an enormous opportunity to boost your conversion rate.
When talking about the best tactics for eCommerce conversion optimization, product recommendation has to be top of your list of strategies or tactics. Be sure to look out for user data such as preferences, traffic sources, purchase history, location, etc., to help you find some of the products your customers would love to have.
2. Pay more attention to data
Like every experiment you may conduct, CRO requires data. Marketers and entrepreneurs often focus more on acquiring traffic that they don't confirm that their analytics is working effectively. However, for analytics to be effective, it has to be exhaustive and accurate. To make impactful decisions, you must first collect enough data and process them so you can make assumptions and decisions about where to raise your marketing funnel. Putting in place appropriate tracking ensures that you can start your A/B testing and experimentation with confidence.
Thankfully, there are several types of tools available on the market that you can use for data collection, such as:
Google Analytics: this is one of the best tools for marketers on the internet. It is straightforward to use and is a more powerful tool than most people think, especially for e-commerce tracking.
Heatmaps: heatmaps are an effective way for you to get qualitative data on the behaviors of your customers, such as where they click, how far they are scrolling, etc. There are several easy-to-install and affordable programs for tracking on-site behaviors from several companies.
A/B testing: this is also called split-testing, and it constitutes the central core of CRO. Tools such as Optimizely and Google Optimize are available for you to use for testing different variations of a webpage's elements and other pages to determine what works best for your visitors.
User testing tools: these are tools that help you gather quick feedback from people. This provides you with data about engagement and user actions, but much more. It also allows you to ask some questions about the motivations and why people do things, which is essential to have a successful experiment.
3. Create functional designs
You don't need to have an aesthetically beautiful store before you can increase your conversion rate. If you look through most of the eCommerce giants, they don't have slick or flashy designs. However, they're remarkable functionally. So make sure that you have a functional web design, and to do this, here are a few things you must put in place:
Color contrasts: you must make your product copy easy to read using a white background and black text. This works for all your CTAs and every other button that the users have to click on. You must not take the chance of making it difficult for your users to read or find something on your website. The process of navigating your website and extracting information must be easy.
Simplification: the only ideal choice that your prospective customers see from your product page is the CTA button (Add to Cart). When you add more options to your product page, your customers have more to think about, and the more difficult it is to make their decision, the higher the likelihood that they will leave the page.
User-generated content: you have access to social media influencers and customers, which makes it easy for you to obtain and use videography and photography that other people created. UGC helps to increase your brand's trust and also boosts your conversion rate. However, many brands are not using this, and that's another reason you must leverage it.
4. Use testimonials and reviews on your product pages to increase your trust
It is crucial to take advantage of social proof to influence your prospects and customers positively. Testimonials and reviews are compelling when convincing the customer about making a purchasing decision and being optimistic about it.
According to a 2018 review survey of local consumers, they found that
The average consumer reads about ten reviews online before they trust the local business enough to purchase.
57% of customers only buy from companies that have at least four stars.
89% of customers read the response of businesses to reviews.
Conclusion
These days, many eCommerce businesses are used to paid customer acquisition tactics, and it is easy to think that's the best way to optimize your eCommerce conversion. The four tips discussed in this article are your best bet to boost conversion rate optimization.
Leave a comment
All comments are moderated. Spammy and bot submitted comments are deleted. Please submit the comments that are helpful to others, and we'll approve your comments. A comment that includes outbound link will only be approved if the content is relevant to the topic, and has some value to our readers.