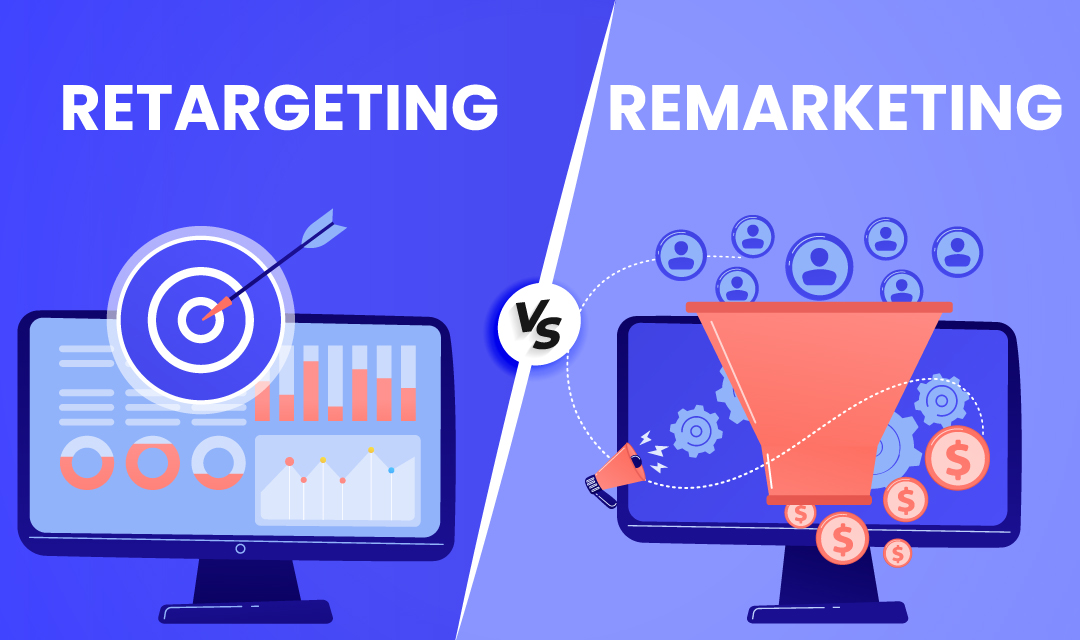 Converting a new visitor to your website is extremely difficult. The average conversion rate of a typical online store is less than 2%, which translates that 98% of people visiting your site will leave without a purchase. The first-time visitor to your site will fall far below the 2% conversion rate, and this is where retargeting comes in.
Advertising on Targeting Traffic
To convert visitors to buyers, you'll need the right audiences who are ready to purchase the products you sell - this is called attracting targeted traffic. Your conversion rate will differ significantly depending on whether you have the "targeted" people visiting your site vs. non-targeted traffic. For example, let's assume that you are exchanging traffic from a "traffic exchange" site, and the people who arrive at your website have no interest in the products you're offering. No matter how big of traffic you receive, the conversion rate will suffer as the "intent" of people visiting your site is not for buying products. Finding the right audiences for your site is of utmost importance in boosting the conversion rate. The Ad networks such as Facebook, Google Ads, Bing, and others will provide you with options to target specific audience groups.
Even if you have the right audiences, the chances of people visiting your site for the first time making a purchase is very slim. A visitor may be window shopping, just comparing prices, or not quite ready to purchase the product yet. Since 98% of the people visiting your site will leave without buying anything, you'll need a way to bring them back in the store. In fact, it's more than 3X harder to convert a first-time buyer at your store compared to reselling to existing customers. So, how do you bring those visitors back into your store? Retargeting will.
What is retargeting?
Retargeting is a form of paid advertisement that will help bring visitors back into your store who bounced without buying anything. As a site owner, you'll place code snippets provided by the Ad networks and they will trigger a javascript code to store a client ID in the user's browser cookie. Google uses Client ID and Click ID, and Facebook uses pixel and Mobile Advertising ID. The user's cookie only stores an ID, and the Ad networks will perform the magic behind the scene and know your online activities. This will help Ad networks to display the product you saw on Amazon on Facebook, and also displays a vacation rental in Songdo Korea you searched on Airbnb. Ad networks achieve this by using a third-party cookie to pull information to display relevant information.
Retargeting is showing ads to "prospects" who haven't bought anything on your site, and helping them return to your site for a better chance of converting as the prospect may have engaged with your site before. A prospect may have visited several pages of your site, add an item to a cart, or even submitted a subscriber form but haven't made a purchase yet. A person who has visited the website and engaged before will have a significantly higher chance of becoming a customer than a first-time visitor. Aside from higher conversion rates, retargeting ads have 10X click-through-rates (CTR) than typical display ads. There are other ways to improve conversion rate on an eCommerce website, and retargeting is one of them.
What is remarketing?
With convergence in online marketing, remarketing and retargeting are often used synonymously. However, there are subtle differences. Two notable differences are (1) remarketing involves marketing products to existing customers as opposed to prospects on retargeting, and (2) remarketing uses email as the means of advertisement whereas retargeting uses ad placements such as search ads and display ads.
Remarketing is focused on using email campaigns to reach out to existing customers, and sell new products or upsell products they already purchased. Remarketing entails gathering customer's email address from newsletter subscriptions, abandoned carts, and giveaways. With the cost of sending and receiving SMS become as part of the unlimited package, more vendors like Macy's use SMS to remarket their offerings (as shown below).
Conclusion
Online advertisement is one of the biggest expenses of any online business, and improving ROI on the ads will play a major role in profitability. Driving traffic from social media sites such as Facebook, Instagram, Pinterest, and Twitter is important, but combining with retargeting ads will improve conversion by as much as 50% according to Google.
Remarketing and retargeting share the same goal of re-engaging people who have visited your site before. Retargeting helps bring prospects back to your site to make a first-time buyer while remarketing helps bring customers back to your site via email to sell more products.
Leave a comment
All comments are moderated. Spammy and bot submitted comments are deleted. Please submit the comments that are helpful to others, and we'll approve your comments. A comment that includes outbound link will only be approved if the content is relevant to the topic, and has some value to our readers.