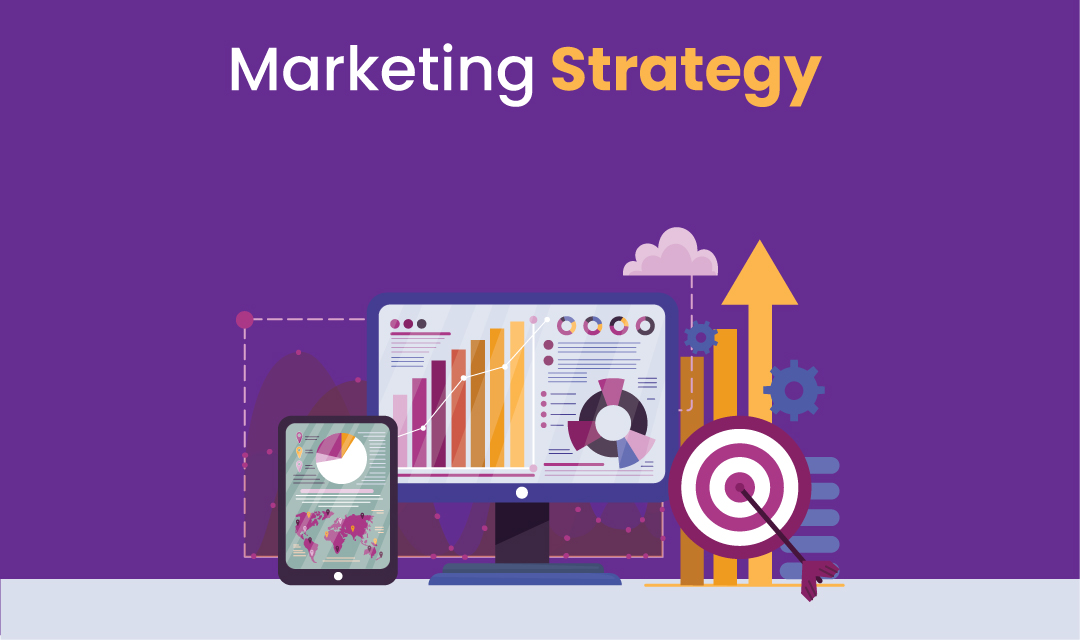 As a business owner, you need a long-term plan that guarantees the continuity of your brand. It should be a customized marketing strategy that aligns with the products you sell and your specific business model. And your goal should be to establish a sustainable approach to sell your products and services to qualified customers. This is the surefire way of running a successful business that grows exponentially and has a solid connection with its customers.
Whether you sell tangible products or you run a platform where each writer can help writing a dissertation, ensure your growth objectives are clearly outlined. This way, you can devise an actionable plan that drives you towards your goals. Since your ultimate goal is to increase your sales, your marketing strategy should be focused on prioritizing the needs of your customers. You need a stand-alone tool that can successfully align all the different components of your business plan.
For this to be achievable, your marketing strategy should build upon the marketing analysis you conducted before setting up your business. This information can give you the insight you need to formulate a brand that fits into the market. Moreover, interested investors and potential partners can use your marketing approach to determine if you are a brand they're willing to work with.
A well-informed and carefully crafted marketing strategy not only ensures you run effective marketing campaigns but also allows you to realize your clearly defined objectives. What's more, it determines how you run your business and the kind of customers you attract. Since this is a wide-reaching strategy, we've prepared a comprehensive guide to help you figure it out.
Identify Your Business Goals
For you to align your marketing campaigns with your business plan, you first have to identify your business goals. Establishing clear and well-defined goals builds a solid foundation for your marketing strategy. You'll have pointers to refer back to when you want clarification on the direction your marketing plans should be geared towards.
Your business plan comes in handy here because it contains the business goals you hand outlined at the beginning of your business. Once you retrieve them, you should set marketing objectives that support each one of the business goals on your list. Whether your primary goal is to increase brand awareness or penetrate new market segments, make sure you have a supplementary marketing objective that allows you to achieve your ultimate goal.
When you're establishing marketing objectives for each business goal, ensure you're as specific as possible to increase the effectiveness of the overall marketing strategy. Precise goal setting also allows you to measure the outcomes of your marketing strategy and to improve it so as to achieve better results.
Aside from your objectives being specific and measurable, they should also be realistic, time-bound and relevant to the industry you're in. Being realistic allows you to set achievable objectives that won't end up frustrating your marketing efforts. And you need to set deadlines for your marketing objectives because this is the surefire way of ensuring your team takes them seriously. Lastly, ensure that your marketing approach corresponds with the industry you're in for you to achieve real results.
Determine Your Marketing Goals
Once you identify your business goals, you can use them as a guide to determine your market goals. Market goals should be pointers that motivate your and your team to increase your market shares. That means, they should be trackable goals that show you how much progress you've made over a period.
You also want to ensure that your market goals help you increase your market penetration; you should be able to sell your products to new customers who discovered you thanks to your marketing efforts. Don't also forget to target new market segments as this enables your brand to expand its reach.
As you determine your market goals, place a timeline on them so you know how much time you have to achieve them. This will show your time how much effort they need to pump into the marketing strategy to get to the finish line.
All in all, remember to set practical and achievable market goals that will give your team the morale to put in the work. Your marketing goals should also be flexible so that you can revise them as your business scales. Revisable goals save you from having to set marketing goals every time your business outgrows your current ones. And besides, flexible goals send the message that you believe your business is capable of growth and expansion.
Profile Your Potential Customers
Profiling your target audience is an essential step when writing a marketing strategy for your business plan because the information you gain from your survey allows you to understand your potential customers' needs and interests. Ensure you hire a skilled research team that can discover accurate details about the audience your business should target.
You will then use this information to target your audience with solutions to their problem and products that add value to their lives. Some of the information you can use to cater to prospects' specific needs include:
Their buying patterns
Purchasing platforms
Products they purchase
Their current brands
This information provides you accurate information on where you can find your prospective customers and what you can do to get them on your side. Aside from this information, you should also review regular trends to find out what products are currently popular with customers in your industry. This can help you discover opportunities for a new product launch or to propel sales for a product you already offer.
While you're at it, figure out strategies that guarantee your business can sustain the connections it makes with the customers. After all, your brand's continuity relies on customers' repeat purchases.
Wrapping Up
Establishing a marketing plan that aligns with your business plan ensures you chart the right path for your business. When your marketing team has a roadmap to follow, your business is more likely to be successful. Be sure to take your time with this process with the intention of creating a blueprint you can use for years to come.
Leave a comment
All comments are moderated. Spammy and bot submitted comments are deleted. Please submit the comments that are helpful to others, and we'll approve your comments. A comment that includes outbound link will only be approved if the content is relevant to the topic, and has some value to our readers.