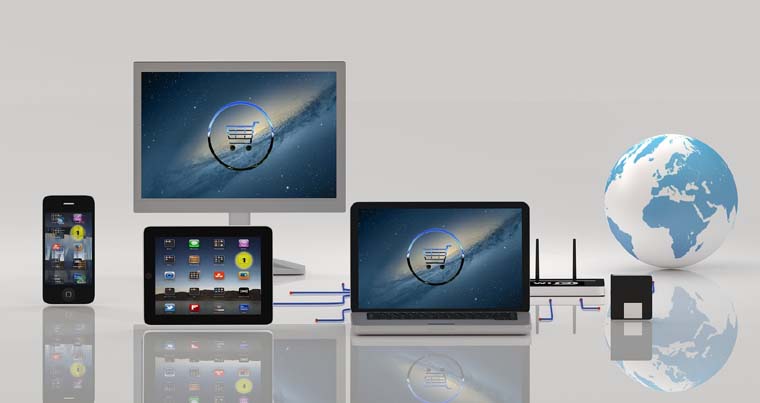 Apart from fast page load speed, stable web performance, and effective marketing strategies, eCommerce websites should also load properly on all devices. This is where a responsive web design comes into play. With it, mobile users can see all site content clearly and navigate through web pages easily, whether they use a tablet, desktop, or smartphone.
Since 65% of all eCommerce traffic comes from mobile devices, all business owners should prioritize having a responsive web design. Google also favors mobile-friendly websites, which shows how responsiveness plays a role in a site's search engine optimization (SEO) performance.
In this article, we will explore several reasons why responsive websites can impact SEO and provide tips on how to make your eCommerce site work well for mobile users. Let's get started.
What Is Mobile Responsive Web Design?
A responsive web design automatically adjusts itself to fit any device or screen size, which is crucial if you want to make a website that provides a seamless user experience. This means desktop users will have the same browsing experience when accessing your website from their mobile browsers. They won't have to zoom in and out just to see the site content in its entirety, and elements like buttons, icons, texts, and pictures also load and work correctly.
Good navigation plays a significant role in creating a mobile responsive eCommerce website, which is crucial for conversions. Test your website's responsiveness by using Google's Mobile-Friendly Test tool. This free tool evaluates if your site is mobile-optimized and recommends any necessary changes to improve responsiveness.
How Mobile Responsive Design Impacts SEO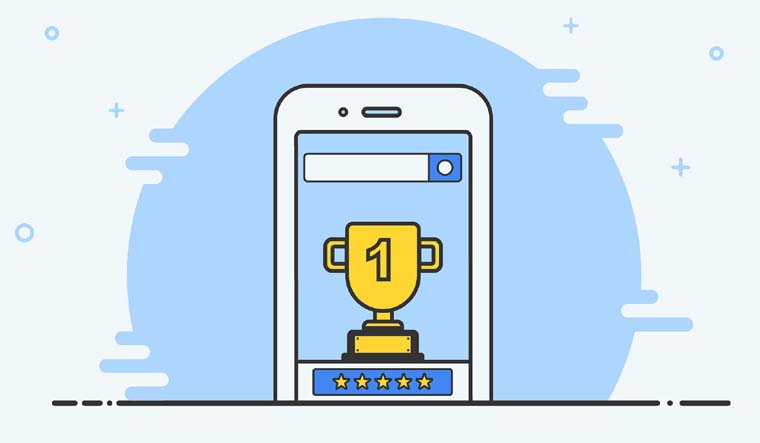 Google recognizes responsiveness as a vital factor for crawling and indexing websites. As a result, having a mobile-friendly website can generate more organic traffic, potentially turning into successful sales.
Below are other SEO benefits that a responsive web design can bring.
Faster Site Loading Speed
A website's load speed refers to how long it takes for a web page and its content to completely render on users' browsers. Ideally, websites should load within two seconds.
Apart from speed being a crucial ranking factor, Google also employs a mobile-first indexing approach. This means Google will prioritize crawling and indexing sites with mobile responsive designs.
Better User Experience
Responsiveness also impacts the quality of your website's user interface (UI). With a good UI, visitors can easily find the desired products or information on your mobile site, contributing to a positive user experience (UX) and better user satisfaction.
Maintaining a good UX can also benefit your business' sales. Customers will likely repeat-purchase and recommend your site to others – boosting brand recognition and attracting more traffic.
Lower Bounce Rate
The bounce rate demonstrates how many visitors exit your website without navigating to other pages or exploring further. A high bounce rate results in missed sales opportunities and poor search rankings.
Search engines will also likely consider your website as not providing an excellent user experience. With a well-designed and responsive website, you can expect users to browse longer, thus reducing your site's bounce rate and improving SEO.
Link Building Opportunities
Backlinks refer to the number of your web pages' links that exist on other websites. It's a crucial factor for a website's SEO, as it indicates the content's value and relevance. The more high-quality inbound links point to your site, the better the chance of getting a top ranking on search results.
Most websites prefer to link to resources from quality, responsive, and reliable sites. So, aside from producing high-quality content, mobile responsiveness is one way for website owners to gain more backlinks.
Prevents Duplicate Content
Although it is possible to create a separate mobile site with a different URL address, such as m.website.com, it is not ideal for SEO as you'll likely face duplicate content issues. Moreover, having a separate mobile site can be time-consuming as you'll need to manage two sites.
Instead, having one eCommerce site with a responsive web design saves you time and effort to focus on other tasks like optimizing your SEO strategies or creating engaging content to attract more visitors. It is also better for site visitors as they won't need to access two sites on different devices.
5 Ways to Make Your eCommerce Site Mobile Responsive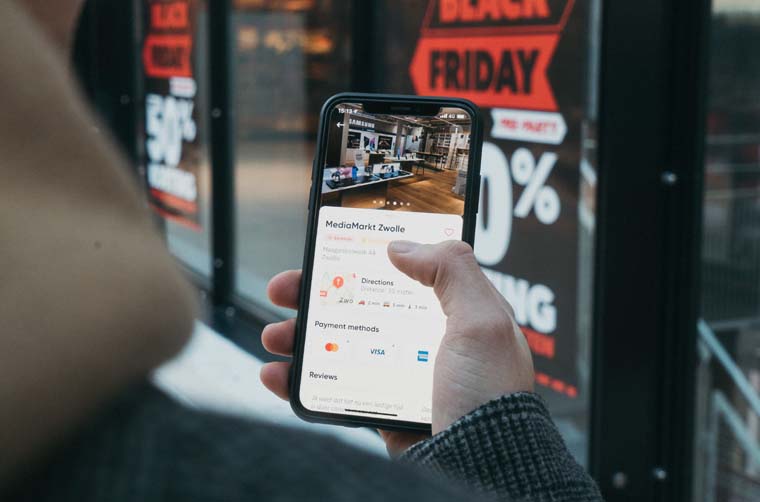 Designing a mobile-friendly site helps ensure its overall accessibility across mobile devices. Let's look at some mobile responsive web design tips to ensure users have a seamless experience when exploring your eCommerce site.
1. Optimize Mobile Page Speed
The page load speed and overall site performance should always be top priorities when running an eCommerce site. Tools like Google's PageSpeed Insights, Pingdom, or GTmetrix help test your website's speed, pinpoint factors that slow it down, and recommend site speed optimization tips.
In addition, since speed is users' first impression when accessing your website, it can contribute to reduced bounce rates and increased user satisfaction. Aside from using the above tools, optimize your website loading time by implementing the following tips:
Use a CDN. A content delivery network (CDN) loads your site content from users' nearest server, which is great for eCommerce sites that handle international traffic. Ideally, choose a web hosting provider that offers a CDN service in their plans.
Use Accelerated Mobile Pages (AMP). It is a framework designed to boost websites' performance on mobile devices. Using AMP can help load your website more quickly for mobile visitors.
Optimize image files. The smaller the image sizes, the quicker they load on browsers. With online image compression tools like Kraken.io, Optimizilla, and TinyPNG, you can still display high-quality images without sacrificing quality. In addition, use image formats that search engines support, like JPEG, PNG, or WebP.
2. Implement a Mobile-First Approach
The key to this approach is putting yourself in the user's perspective – evaluate any features or elements on your website that you have difficulty seeing, using, or clicking. Moreover, learn from your competitors to identify which elements your site lacks or needs to improve.
Implement the tips below to demonstrate your site's mobile-first approach:
Maintain simple navigation. A well-organized website structure helps users go from one web page to another easily. Provide clear menu categories so visitors can quickly find the desired products, and enable a filter function so customers can narrow their search based on colors, sizes, or price ranges.
Use high-quality images. Ensure that all product photos load properly on any device by using high-quality images. Site owners can utilize an image optimizer tool to compress large photos so that they are mobile-friendly.
Pick the right font and color combination. Use consistent typography and ensure they are legible so mobile users can read them clearly, even on a smaller screen. Moreover, utilize online tools like WebAIM or Coolors to check if your site has a good color contrast.
Review your website. Ensure that it has a good content hierarchy and elements load seamlessly on mobile devices. In addition, check if there are any broken links or unclickable buttons, and remember that these elements must be thumb-friendly.
3. Streamline the Checkout Process
A complicated checkout process can cause customers to abandon their carts, so ensure that it is secure, streamlined, and intuitive. Make sure that customers don't need to go through too many steps before entering the necessary information like their names, shipping addresses, and payment details.
Here's a quick overview of what you can do to simplify the checkout process:
Provide a guest checkout feature. This is so users can order your products hassle-free without needing to create an account.
Utilize autofill. Streamline the process of entering user information so guests can complete their orders quickly.
Feature multiple payment options. This is so customers can use their preferred credit or debit cards and digital wallets. Use payment gateways like PayPal, Stripe, or Square to ensure data protection.
Add shortcuts. Display the tax and shipping costs on each payment page so users don't need to go back and check it. Additionally, allow customers to add or remove individual items in their shopping cart.
4. Add Calls-to-Action
Encourage users to buy a product or subscribe to newsletters with effective calls-to-action (CTA). For a mobile-first approach, ensure your CTAs are clickable and place them strategically on landing pages, at the end of blog posts, or in welcome pop-up messages.
For CTA buttons, ensure there's enough white space surrounding them and use the right color combinations to make them stand out from other site elements. The CTA's copy should create a sense of urgency, like "Buy Now" or "Get Free Shipping Today!". Consider also adding a "Share this product" button so users can easily promote your product on social media.
5. Optimize Titles and Meta Descriptions
Another excellent mobile SEO strategy is optimizing title tags and meta descriptions with relevant keywords. While the former directly reflects the user's search query, the latter provides a brief overview of the web page's content. These are crucial elements that can become the deciding factor on whether a customer chooses to enter your website.
Use free keyword research tools like Keyword Planner, Keyword Surfer, or Bulk Keyword Generator to gain insights into the search volume of your targeted words or phrases. In addition, keep your titles and meta descriptions short at around 60 and 160 characters, respectively.
Conclusion
A mobile-responsive design benefits not only users but also your eCommerce site's SEO performance. By having a responsive site, your online store can offer a unified interface on all devices, providing an all-around positive user experience.
Moreover, since search engines prioritize mobile-first indexing, having a responsive eCommerce store can contribute to your business's overall success.
To recap, here are the five tips to make your eCommerce site mobile-responsive:
Optimize mobile page speed.
Implement a mobile-first approach.
Streamline the checkout process.
Add calls-to-action.
Optimize titles and meta descriptions.
Hopefully, this article has provided valuable insights into the importance of making a mobile-responsive eCommerce site. Good luck!
Share this post
Leave a comment
All comments are moderated. Spammy and bot submitted comments are deleted. Please submit the comments that are helpful to others, and we'll approve your comments. A comment that includes outbound link will only be approved if the content is relevant to the topic, and has some value to our readers.