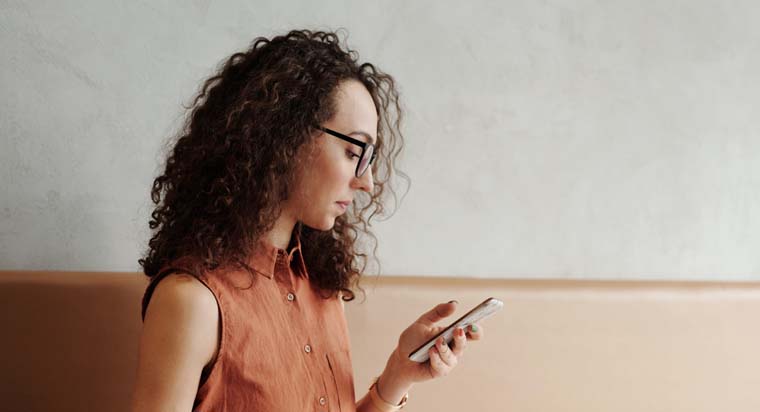 In the contemporary world, social media is the center of the shopping experience, as customers value what is shared on social networking sites like Facebook, Twitter, Instagram, Pinterest, etc. eMarketer states that 36% of people have accepted the importance of social media content in their shopping decisions.
Consequently, eCommerce brands have started to redesign their social media marketing strategies. For years, social networking websites are considered referral sources. A shift in consumer preference, along with new social functionality, is paving the way in the role change of social media content in eCommerce marketing strategies. In simple words, social media has become a primary destination for eCommerce sales.
This trend has enough evidence. A report of Business Insider states that 500 popular retailers had an earning of around $6.5 billion through social channels. As per a consumer survey by Avionos, more than 55% of customers made their purchases through social networking platforms. All these studies suggest that eCommerce app development and social media have a central role in fetching traffic and driving sales. People are using social media content as an inventory tool for exclusive lifestyle products.
Here are five powerful and easy social media marketing strategies that you can apply in your eCommerce business:
Online habits of customers are important
Keep in mind that content marketing refers to an approach, which focuses on the creation and distribution of relevant and informative content on digital platforms. You need to figure out your real online audience. With this, you will have bright ideas on what to create and where to distribute the created right one. Here, have a look at the graph of users on different social media platforms.
| | Age 12-34 | Age 34-55 | Age 55+ |
| --- | --- | --- | --- |
| Facebook | 39% | 34% | 27% |
| Instagram | 62% | 29% | 9% |
| Pinterest | 39% | 39% | 22% |
| Snapchat | 76% | 18% | 6% |
| Linkedin | 37% | 45% | 18% |
| Twitter | 57% | 27% | 16% |
| WhatsApp | 48% | 37% | 15% |
The graph mentioned above clearly shows that using social media is an excellent way to share your content. Based on the chart, you can escape yourself from targeting users above 55 on Snapchat and Instagram. The graph shows that targeting users, between 12-34, on social channels will be beneficial for you. Here you need to be familiar with their online habits. Suppose that you are running an eCommerce sports website. You have decided to target high school softball players to sell equipment. Selecting Snapchat for the distribution of relevant content can be a mistake. You need to conduct an in-depth study. In fact, people prefer Snapchat for sharing videos, but not for interacting with brands. Do a proper study before choosing a social platform for your eCommerce social marketing.
Use IGTV for the marketing of your eCommerce
In June 2018, Instagram launched Instagram TV, which is also known as IGTV. It allows users to create relevant videos and consume the same. The IGTV has become the preferred channel to get acquainted with a brand. As per the Pew Research Center, 81% of people aged 18-24 use Instagram daily, and 55% of them come several times on this platform. Further, it states that 33% of Instagram users have an interest in brands, and approximately 30% of them purchased something from their favorite brands. Many big guns of the eCommerce industry, like Nike, Louis Vuitton, and Gucci, are using IGTV to increase their sales. Here are simple steps to use IGTV or marketing your eCommerce business:
Post any ongoing discount offers or sale.
Integrate a swipe-up link to your story. With it, you can direct your potential buyers to your product page or website.
Maintain consistency in posting your stories.
Place a praising image or story on Instagram if any one of your patrons sends it.
Collaborate with influencers and request them to talk about your products.
Create and share videos on how to use a particular item.
Leverage influencers and user-generated content
The originality of social content is essential for your eCommerce social media marketing strategies. To keep shoppers engaged with your brand, you need to have social authenticity. For this, focus on user-generated content (UGC) and get in touch with particular social media influencers to help you sell your products.
It is essential for you, as customers prefer purchasing the products that come in their way through sponsorship to the ones they find out organically. Do an in-depth study to find influencers who can be mediums for your storytelling on social platforms.
Take advantage of social media marketing tools
We are in the fast-paced digital world. Everyone wants to get their work done fast while doing a job manually is time taking. Human errors can leave a bad impact on others. So, brands are using social media marketing tools to personalize the message for the right buyers. You need to be careful while using tools for social marketing, as every tool is for a specific purpose. For example, you can't utilize a tool like Buzzsumo when you need to schedule your social posts. Here you should use tools like Social Pilot, Loomy, Buffer, Planable, and Tailwind for scheduling your social content. When it comes to content curation, you can rely on Buzzsumo, Curata, Feedly, and ShareIt. Here is a list of tools for specific purposes:
For lead generation – Tweepi, Audiense, OptiMonster
Analytics – CrowdBooster, Twitter Analytics, Facebook Analytics, Agora Pulse
Graphics Tools – Canva, Animoto, Visage
Monitoring and Sharing Tools –SocialOomph, Sprout Social, Brand24
Work to bring a reduction in shopping cart abandonment
Shopping cart abandonment is a common issue that most eCommerce businesses face. You need to work to draw customers back to purchase the left items. Usually, people left buying products due to several reasons – loss of track while adding products to the cart, distractions (incoming calls, baby's cry, and hunger strike), expensive shipping charges, and comparison shopping.
Add shipping details on the website on x number of purchases, you can mention shipping information at the header of the web pages. This will reduce the abandonment of a shopping cart.
Also, you can use social media channels to target your users through remarketing or user interest. You need to post informative infographics, offers, and sales that can remind your shoppers that they have left shopping for something. With this strategy, you can be successful in bringing those buyers back to your site.
Conclusion
Social media is just a medium to stay connected with your client base. Use all the popular but specific platforms to make people aware of your brand. Maintain consistency in whatever you post on social channels. With this, you inform your customer base of what's going on in your business. As a result, you will help your eCommerce business be a famous brand.
Share this post
Leave a comment
All comments are moderated. Spammy and bot submitted comments are deleted. Please submit the comments that are helpful to others, and we'll approve your comments. A comment that includes outbound link will only be approved if the content is relevant to the topic, and has some value to our readers.