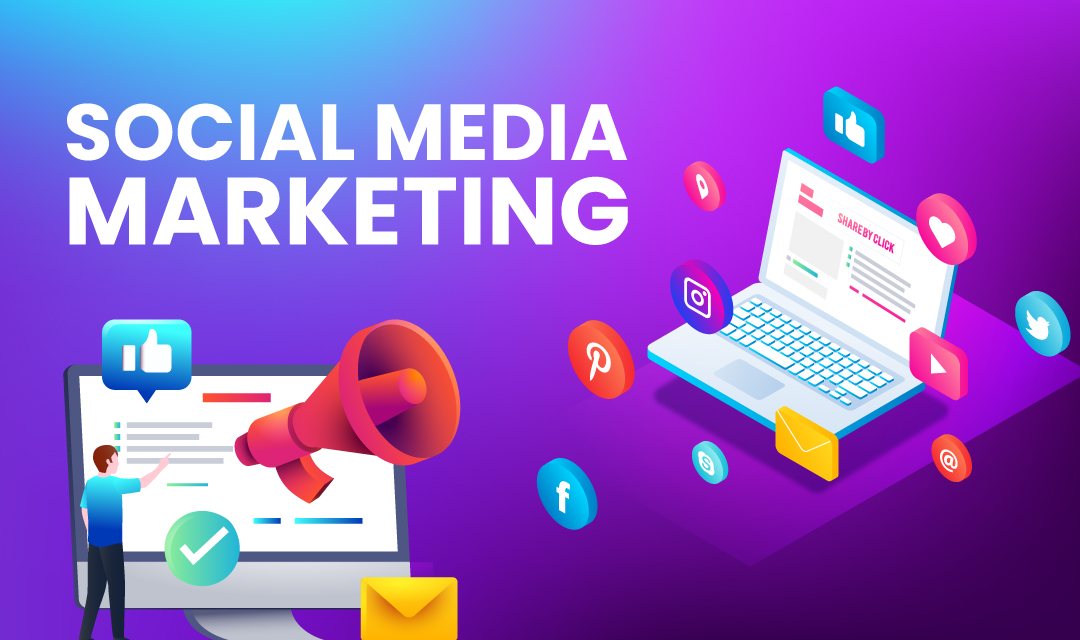 Social media marketing is one of the fastest-growing industries in the world. Social media has billions of active users every single day making it a fantastic place to advertise, showcase products, build a customer base, and increase sales. No matter which stage of your business development you're at, you can likely improve your growth by including a social media marketing strategy into your marketing plan.
6 Ways Social Media Marketing Can Improve Your Sales
Want to grow your business and increase sales? Then, what are you waiting for? We've rounded up the top ways that you can use social media platforms to increase your business margins.
1. Use Ads to Improve Reach
In social media marketing terms, your company's 'reach' refers to the scope of your audience. It essentially means the number of eyes on your posts, pages, or product ads. Of course, everyone can advertise for themselves on social media. You can take pictures of your work, use keywords and promotional tools like hashtags, and update regularly.
However, making use of paid ads on social media sites will help elevate your reach and improve sales. Paid ads are promoted by the site and will target a wide range of users, not just your page's followers. This holds the potential to bring in new customs, rather than updating already loyal users, and is likely to boost your sales. Facebook has some of the best tools for featured ads and is an excellent place to start if you want to broaden your demographic.
2. Work With Influencers
When it comes to promoting your brand, don't be afraid to reach out to influencers. The social media marketing world is one that is built on reputation. By sending free or promotional samples to influencers and asking them to review your products, you can gain a lot of clouts.
Customers tend to trust influencers' opinions, and this can have a real impact on sales figures. If your products are solid and you pick the right influencer to work with, you could be on your way to building a new customer base from this person's fans. Selecting the right type of person to promote your products is crucial here. So, if you're feeling unsure, this is a good one to run by your social media marketing manager or to seek outside advice on.
3. Encourage Reviews
Most Marketing Tricks blogs will tell you that positive reviews can help boost your sales. However, many organizations do not do enough to actively encourage user reviews. One of the best ways to encourage reviews is to engage with users on social media.
Ask your audience for their thoughts when you post a new product or promotion. This can create discourse in the comments where you can gain genuine insights into customers' reactions. Being able to anticipate what customers want and incorporate their comments into your work can elevate your brand and increase your profits.
4. Create Behind-the-Scenes Content
If you're interested in social media marketing for small businesses, creating behind-the-scenes content can be a useful strategy. Customers often become repeat buyers when they invest in a brand's story and journey. Creating and sharing behind-the-scenes content on social media allows customers a glimpse into the process behind the products. This gives a memorable face to your brand, encourages customers to emotionally invest in your success, and increases overall visibility.
5. Feature User-Generated Content
As well as encouraging reviews, one of the best social media marketing ideas is to feature user-generated content on your page or website. This can include photos of your customers using or wearing your products. It can also be videos created by users.
UGC is shown to increase sales as it gives customers something tangible to attach to your brand. They know that your products are legit because they can see them being tested by other users. Compared to brands that don't feature UGC, the ones that do enjoy generally higher levels of success.
6. Put Links in Your Posts
One of the reasons why social media marketing is so effective is its immediacy and directness. Customers can click directly on a link to your page or can see a product used in real time by a previous buyer. Putting links to certain products or promotions directly into your social media posts is a great way to increase sales. Customers may search out your website after seeing an engaging ad, but they are more likely to make a purchase if they click on the site then and there. Placing links in ads or posts is a great incentive for this.
Conclusion
Social media marketing is an essential part of running a business in the modern world. Effective social media marketing has been shown to increase sales and significantly drive up brand engagement. So, if you're running or starting a business in 2021, it will serve you well to keep up with social media marketing news.
Final Call: Which social media strategies do you use for marketing your business? Have they been effective in driving up sales? Share your thoughts in the comments!
By the way, if you're looking for a job as a social media marketing specialist, see the vacancies here.
Leave a comment
All comments are moderated. Spammy and bot submitted comments are deleted. Please submit the comments that are helpful to others, and we'll approve your comments. A comment that includes outbound link will only be approved if the content is relevant to the topic, and has some value to our readers.