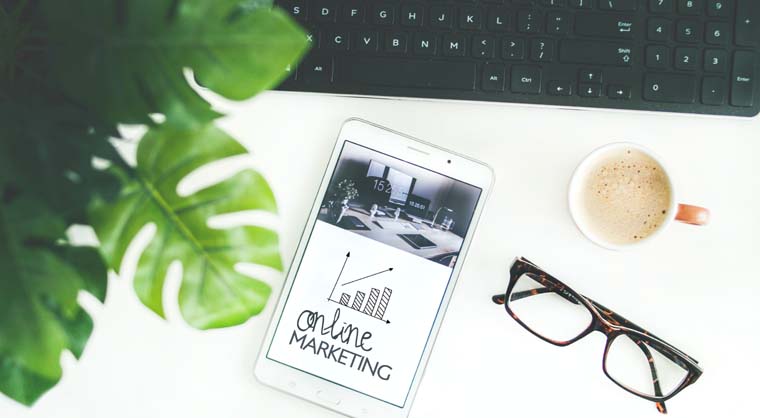 Marketing strategies center on getting your message to as large a percentage of your audience as possible. And since most people use mobile devices nowadays, creating content for mobile is an obvious attraction for business.
Whether you have a small company or a large e-commerce business, optimizing your mobile content garners more return on investment. But you need to get the marketing strategy right from the get-go.
In this article, we discuss some of the most effective mobile content marketing techniques and tips.
Off we go!
Use Supporting Imagery
Most marketers harp on the importance of imagery in conveying the company's message. This involves using videos, infographics, illustrations, GIFs, and images to consolidate the text. But is visual content that important in mobile content marketing?
Absolutely! Users resonate with visual imagery because "pictures speak louder than words." Top brands like Apple, Facebook, and Amazon use images and videos to "humanize" their content. Besides, visual imagery breaks the monotony of boring texts and provides context to your content.
That's why it is so important to optimize any visual content you have for all mobile devices your customers might use.
Improve SEO
Most businesses separate search engine optimization from the overall content strategy. But in actuality, SEO is part of the marketing pudding, especially when it comes to mobile content. And how does mobile SEO help your business?
For starters, optimizing your content with the right keywords boosts your ranking in search results. For example, you have your own writing service where any student can find their perfect essay writer online and pay to have their paper done. You can attract the target audience, which is high school and college students, easily using the right semantic, long-tail, and short-tail keywords.
But mobile SEO doesn't end with plastering keywords all over your content. Mobile optimization involves ensuring that visitors who access your site from mobile devices have an experience optimized for the device.
Enhance the User Experience
The user experience is not just about how the site looks and the fonts you choose. It covers the user's entire journey, from discovering your website to making a purchase.
And since the user experience impacts SEO, you should spend ample time improving it.
Start by creating a responsive design for the site's mobile version. Choose legible fonts and theme colors to represent the business.
Then make sure that the page load time is under a few seconds because most users won't hang around to watch the blank page for ages.
To reduce the load time, choose lightweight themes and remove all unnecessary plugins. Also, use web-optimized graphics to smoothen the loading process and make sure they display correctly on mobile.
Use Simple Language
Speaking of boring texts, most content creators generate blandly written pieces because they want to sound professional.
No need for that. Gone are the days of using academic writing formats to represent the brand. Modern users want to feel a personal connection with their favorite companies.
That's why you need to simplify the communication in your email, articles, and landing page content. Use writing tools like Hemingway Editor to remove unnecessary complexities in your writing.
When writing blog posts, use white space to your advantage. Break long-winded paragraphs into 3-4 sentences and use topic-relevant headlines to make the content skimmable.
Above all, use straightforward calls-to-action (CTAs) to direct users on how to interact with the content on the page.
The clearer your writing is, the better it will display on mobile.
Stay Consistent
In this age of short attention spans, inconsistency will force your audience to abandon your brand for your competitors.
And what does consistency entail in mobile content creation?
First, the tone of voice and brand messaging must remain uniform across all platforms and communication channels. Even if you have more than one writer, create a style guide to make sure they sing from the same hymnbook.
Secondly, the brand's theme colors should be the same on the desktop and mobile, as well as on social media and in emails. Changing colors frequently confuses readers and reduces engagement.
And finally, follow a consistent schedule when sharing online content with your readers across all platforms. This practice will help them anticipate your content, thus increasing engagement.
Follow a Content Calendar
Maintaining a consistent schedule is a cakewalk when working on your personal blog. But if you are curating a content workflow for a marketing team, you need a content editorial calendar and other content management tools.
What is a content calendar?
A content calendar provides editorial information on specific dates and schedules for content creation and publishing.
Instead of following the scatterbrain approach, you can restore order in the content workflow using a content calendar.
Trello and ContentCal are excellent content calendar tools.
Track Performance
Marketers, especially the 'green' ones, think that mobile content marketing ends when you publish the content. But that's just where the journey begins.
In fact, content marketing is a cyclical process that involves gathering data and improving existing practices. And that's why you must track the content performance.
Tools like Google Analytics, AdWords, Google Search Console, Adobe Marketing Cloud, and Moz are standard data collection tools.
But in this data-driven era, you need to identify other valuable metrics to monitor for your mobile content.
Here they are:
Traffic (organic and paid)
Engagement (on-site and social media)
SEO performance (inbound links)
SERP ranking (standing in Google searches)
Lead quality
Authority (domain and content)
Conversion rates (sales, downloads, etc.)
Return on investment (off-site and on-site)
Conclusion
Mobile content marketing provides a lucrative opportunity to boost your brand's recognition in any industry. It is not that different from classic content marketing but does require a few additions. Still, to position your content in front of the target audience, you need a foolproof marketing strategy.
By using advanced SEO techniques, you can boost your site's authority and exposure. Also, improving the user experience enhances your mobile marketing strategy. And don't forget about spicing your content delivery with visual imagery.
Above all, use a calendar to maintain a consistent content creation schedule and track performance.
Leave a comment
All comments are moderated. Spammy and bot submitted comments are deleted. Please submit the comments that are helpful to others, and we'll approve your comments. A comment that includes outbound link will only be approved if the content is relevant to the topic, and has some value to our readers.