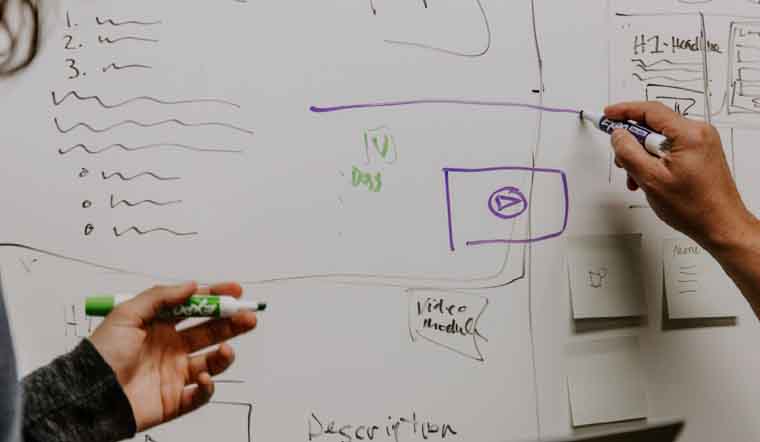 The primary goal of content marketing is to spread information to bring potential customers into the sales funnel. It can also serve as a reliable and stable traffic channel. Being in Google's top results increases your chances of correctly and effectively offering your brand's product and staying ahead of competitors.
When done correctly, content marketing can be extremely beneficial to your business. According to statistics, 42% of B2B marketers have already experienced its effectiveness and intend to continue using it.
Learning about all of the latest content marketing trends can be time-consuming. To save you time, we have compiled a list of the top five ways to improve your content marketing SEO this year.
How Can Content Marketing Be Improved In 2022?
Each year brings new ideas, developments, and content marketing strategies that allow businesses to generate traffic and revenue. As a result, you must keep up with the news to be aware of the trends and SEO strategies that can be used to gain an advantage over competitors and maintain strong rankings in 2022.
1. Increased Spending on Content Marketing And SEO
Your investment in content marketing is a critical component of your marketing strategy that should not be overlooked. According to the Statista Research Department report, it earned approximately 42.15 billion dollars globally in 2019, and these figures are expected to rise significantly this year.
Why Should You Consider Investing in Content Marketing in 2022?
Because the pandemic limited personal contacts and connections, businesses had to rely more on high-quality websites and content to deliver their information;
People are looking for genuine connections with brands that appear relevant and authentic. As a result, companies receive a much higher return on their investment in a high-quality content marketing plan than in impersonal advertising.
For many years, search engine optimization (SEO) has also been one of the most effective tools that content marketers have used to make their brands visible online. The trend will be popular and in demand in 2022 as well.
Search engine optimization and content marketing are not separate marketing disciplines. You must use both of them to progress. Content marketing is only effective if it is SEO-optimized. Users will not see the content unless it appears on the first page of a search query. SEO optimization helps to do that.
When it comes to ranking websites in search results, Google prioritizes good, relevant content over the rest of the data. As a result, it is critical that your content is compelling, appealing, and optimized.
Creating high-quality content does not entail simply writing and selecting the most relevant keywords for your text. It is all about writing for people, i.e., your target audience. When compared to texts for machines, writing for people can be difficult at times.
How to Create Appealing Content in 2022?
To make your content more appealing to readers, you should do the following:
Find target keywords using Ahrefs and Semrush;
Use those keywords in the title tags, URL slugs, and meta descriptions to explain what your content is about to search engines;
Include a CTA at the end of your content. If you have difficulties with writing content properly, consider hiring experts from the top writing reviews services.
2. Image Optimization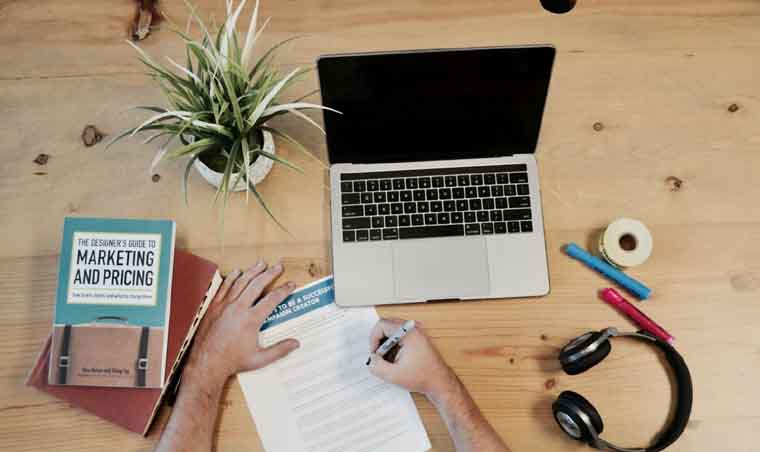 One of the most important factors influencing user engagement and retention is the user experience. Thus, ensure that not only your website but also its content, including images, are quickly downloaded.
Optimize all images by compressing them as much as possible without sacrificing quality. You can do that using TinyPNG. Also, use keywords to optimize images so that search engines can better understand their content too.
3. Make Use of Podcasts
The tool has great potential and will become a trend in content marketing by 2022. The most common type is educational podcasts. Many businesses have already stated that they intend to use the function in their marketing strategies.
Podcasts are a great way to share useful information on interesting topics with your target audience. Podcasting will assist content marketers in attracting a narrower niche of consumers due to personal stories that demonstrate the positive aspects of a product or service.
Podcasts, for example, work well as a supplement to blog content on social media platforms. A new trend in content marketing in 2022 is aimed at an individual approach, which is more difficult to achieve with text content. You can use your distinctive tone of voice to convey emotions related to the target audience.
4. Refreshing Old Content
One of the most important trends in content marketing is the addition and updating of old articles. This can produce excellent results, often with less effort than creating new, original ones.
The digital world is inundated with data and complex reports of search results with infinite details. On the other hand, machines and those who interpret data, become increasingly complex over time. As a result, there will be a clearer distinction between companies that use this data for strategic purposes and those that do not.
In other words, you must understand consumer intentions and tailor your material and offers to those who make purchasing decisions. To optimize older articles, you should do the following:
Compare the article to the current best options;
Identify keywords;
Examine whether the relevant keywords have changed since you wrote your article (if they have, you should replace them with more relevant ones).
In addition to keywords, consider technical SEO components. For example, mobile optimization. Simply configuring these elements can significantly improve the overall performance of your site.
5. Account-Based Marketing (ABM)
Account-based marketing is another effective strategy to use for content marketing in 2022. Some people mistakenly believe that ABM's basic principle is to publish general messages on blogs. It employs highly tailored programs to attract specific business customers, rather than relying on broad advertising that should appeal to the general industry and attract more visitors to the site.
The ABM strategy is based on creating content for a specific group of people from a specific account. Its signature approach is specifically aimed at attracting customers to the business through high-quality communication and establishing relationships.
Conclusion
Given today's global pandemic, it is critical for a business manager and marketer must stay on top of trends to successfully promote, sell, and maintain the brand's reputation. Content marketing SEO 2022 are the foundation of mutually beneficial and fruitful communication with customers and building trusting relationships with them. It is critical to establish collaboration with users in the most appropriate manner, the one that is most convenient for them.
You should create a type of content that is extremely important to your target audience and distribute it through the channels they prefer to use. Only then this type of content marketing will be successful. You can keep up with the latest trends in content marketing and industry ideas, but that is not as important as creating material that resonates with your target audience.
Share this post
Leave a comment
All comments are moderated. Spammy and bot submitted comments are deleted. Please submit the comments that are helpful to others, and we'll approve your comments. A comment that includes outbound link will only be approved if the content is relevant to the topic, and has some value to our readers.