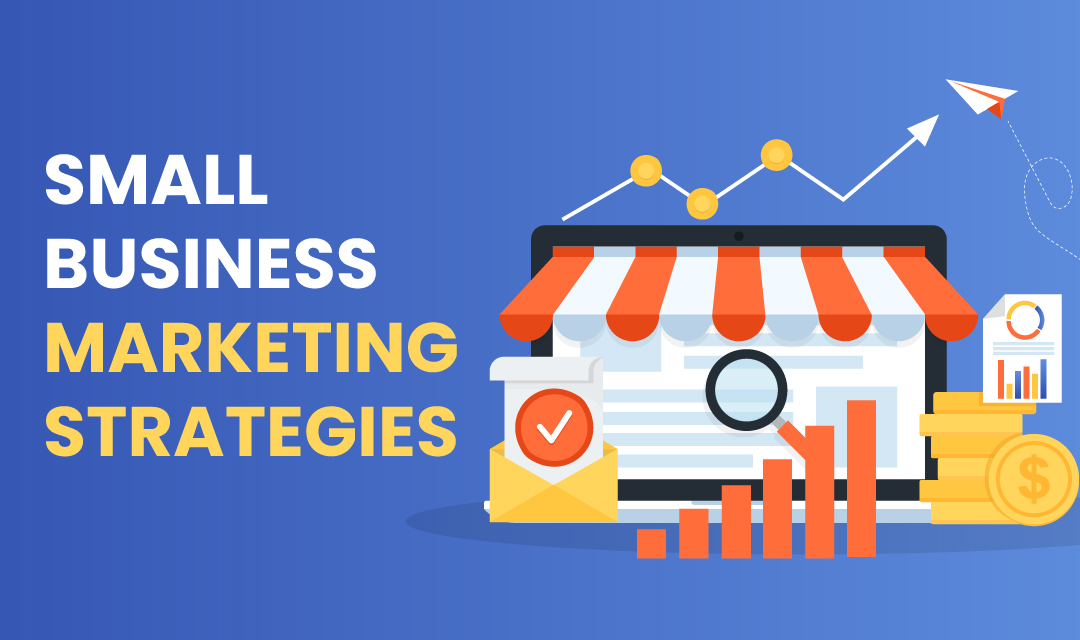 Once you are set with your business, your growth potential is simply a matter of strategic marketing on the front end and excellent customer retention on the backend. It's vitally important that you understand that there is no magic marketing strategy that will generate a large sales volume.
The goal of every marketing strategy is to connect the business value to the right customer base. Below are 15 fantastic small business marketing strategies that will help to increase your sales.
Email marketing
It's the bedrock of digital marketing that you can use to promote your small business. Many customers who visit your site frequently might not buy from your business immediately.
Capturing their details information and sending them the available deals will lead to more sales with time. In this case, creating a website is the best option that will allow you to collect lots of details about the customers.
A drip marketing is another form of email marketing which allows sending automated emails to nurture leads and acquire new customers.
Conducting webinars
Webinars are essentially seminars that take place online either in the form of presentation, discussion or demonstration. They are frequently used as lead magnets by small businesses, and they can drive in a huge number of new customers. You can also build your credibility with the new customers through seminars by offering all the essential information.
Facebook advertising
Facebook advertising offers an effective and inexpensive way to market your products to virtually any audience. The Facebook ads are excellent at advanced targeting as they allow you to target specific customers based on age, sex and location. With Facebook ads manager, it's fairly simple to run and test multiple ad sets, which is a winning formula.
Google my business
Google My Business is among the most powerful strategy that is available when running a small-scale business targeting local clients. Google my business helps pull in large numbers of highly qualified leads without spending a lot of time on typically expensive ads. It achieves its purpose by combining all your different Google platforms into one central place.
Google AdWords
With more than 40,000 search queries on Google every second, there is no other advertising method that has the potential to get your brand before that many pairs of eyes.
Google AdWords is competitive and slightly expensive, but it works perfectly than most other marketing strategies. In addition, AdWords can be paired with many other channels to maximize the output.
Content marketing
Content marketing has an exceptional commercial impact on a business. It involves creating and distributing valuable and consistent information to attract and retain target customers to drive profitable action. Avoid wasting your time by creating mediocre content with no payoff by making sure that you take your time and invest the capital needed to get going with no initial ROI.
Organic social media
Organic social media is a marketing strategy that involves the use of social media for marketing purposes. What matters in organic social media is whether you should have an active social media account, how much time should be spent on it and the resources that should be invested in it to make it possible to reach the target customers.
Coupon deal sites
Whether your small business is selling products or offering services, you can use the coupon deal sites that are available to promote the business. These sites tend to amass lots of audiences grouped by location and then allow businesses of any category to offer limited-time discounts to their customers.
Join local business groups
Through this marketing strategy, you will meet up with other business persons with whom you share common grounds. With a lot of general entrepreneur groups online, there is a need to join a specific niche group and especially the ones that are in your area. From those groups, you will get great ideas, share referrals and identify new opportunities.
Focus on singular goals
With marketing, do not be a jack of all trades. You will need to understand that you cannot fulfill all your objectives at the same time. Hence, you will have to choose what to smart with as small businesses tend to have limited liability in marketing strategies. Identify where the biggest impact will be and take that direction.
Use free promotional tools
Small businesses tend to have a low liability with capital. Instead of paying a lot of money on membership subscriptions of different tools available for marketing, you can use the available free tools. These tools will help you greatly to reach a wider audience.
Offer free consultation
People often need access to expertise before trying your products. With your small business, you need to have a team of experts that will promote free consultation services. The type and value of the information your business provides determine whether the customers will pay for the services.
Offer staff incentives
To succeed in your business operations, you will need to have motivated staff that relates well with the customers. It's through the staff that you will get more referrals to your small business. The incentives may be in the form of money, membership to publications or even vouchers for movie nights and restaurants.
Advertise in print media
Print media still offers a great to market a small business, especially if the target audience has a good culture of reading habits. Most retail consumers use print media for decision-making before buying a product. Make sure that you work with the right niches as it will help run your advertisement effectively and at a fair cost.
Write-ups
If you are an excellent writer, using your expertise to share information about the company monthly or weekly will do wonders for your small business. The write-ups may include reviews or opinions on the performance of the products you are dealing with. It's through the reviews that you get the opportunity to make consistent contact with the target customers.
Conclusion
As a small business owner, you mostly work on a shoestring budget, so you need to utilize every online resource optimally to derive the maximum output. With the kind of quick success you can achieve online and offline, all you need is to plan well and build a rock-solid marketing strategy.
Share this post
Leave a comment
All comments are moderated. Spammy and bot submitted comments are deleted. Please submit the comments that are helpful to others, and we'll approve your comments. A comment that includes outbound link will only be approved if the content is relevant to the topic, and has some value to our readers.