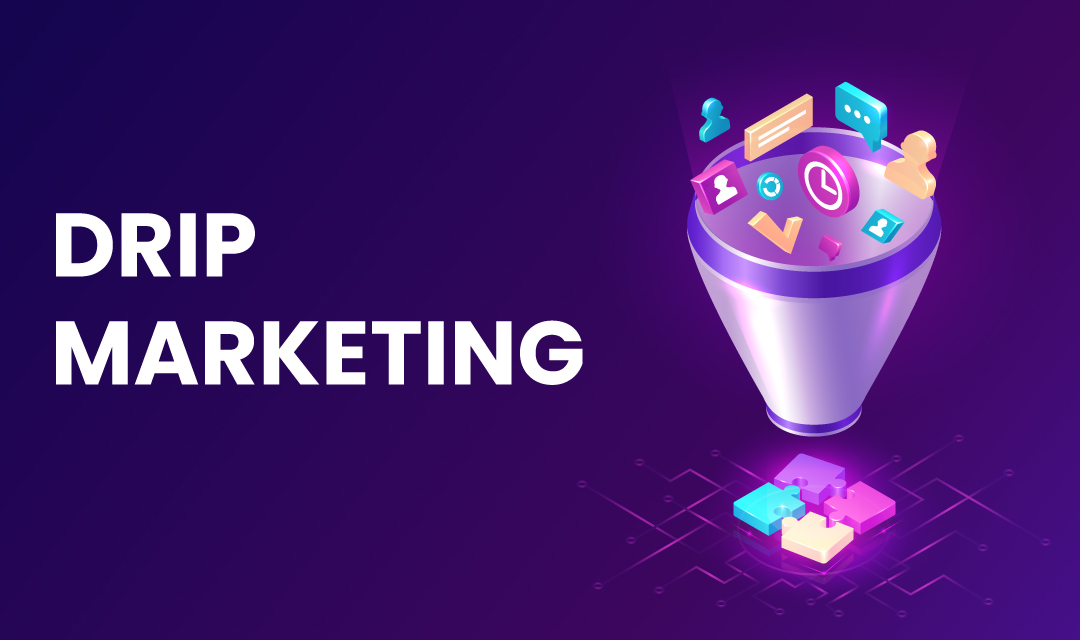 Drip marketing is a marketing automation program used to nurture leads through email marketing and acquire new customers. It involves sending a series of pre-built emails over a period of time to nurture prospects and build a brand. By sending multiple emails to the same prospects, your prospects will become familiar with your brand and bring them back into a sales funnel.
Drip campaigns are generally executed through email marketing, and a series of pre-written contents are sent automatically at predetermined times. Since scheduling and launching email campaigns involve automation, marketing automation tools such as Marketo, Mailchimp, Pardot, and Constant Contacts are used.
Some of the characteristics of drip campaigns include:
Setup triggers to automatically send emails based on customer parameters such as time and events.
Identify prospects with abandoned carts, dormant leads, and inactive accounts with pre-built emails to reengage them into a marketing funnel through autoresponders.
Set up a series of personalized emails with custom offers to send in the scheduled timeline to build trust and brands.
Customize nurturing process based on new customer behaviors such as opens and clicks to engage in new email paths.
To be successful in drip marketing, the eCommerce website and ERP must integrate with email automation tools and exchange data between them. Also, the site must be built to gather email addresses through newsletter subscriptions, abandoned carts, giveaways, and exit offers. An ability to collect analytics and user engagements, and store them in the database so that a custom drip path can be determined.
Conclusion
Drip marketing is a form of email marketing that send a series of pre-built email templates to prospects based on their behaviors and engagements. By creating custom marketing paths for each prospect, you can bring them back into a stage of the sales funnel where they fit and increase conversions
Leave a comment
All comments are moderated. Spammy and bot submitted comments are deleted. Please submit the comments that are helpful to others, and we'll approve your comments. A comment that includes outbound link will only be approved if the content is relevant to the topic, and has some value to our readers.