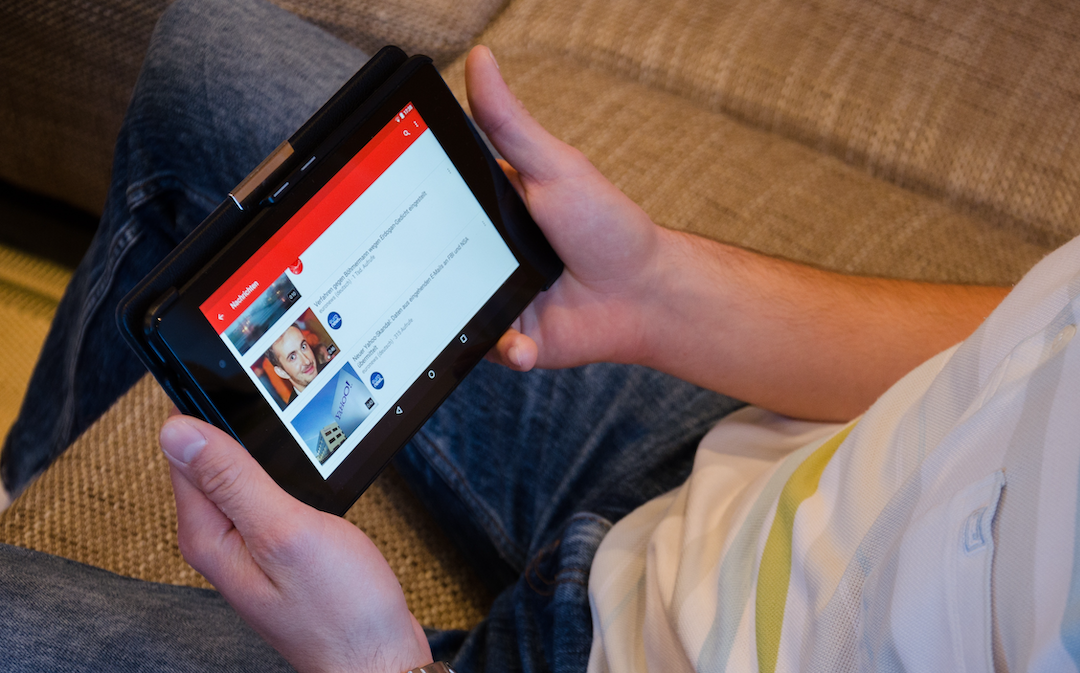 YouTube serves as an essential platform for individuals who find enjoyment, learning, and motivation through videos. Nevertheless, occasional network failures can impede your access to content. Thus, having the capability to view YouTube material offline proves valuable. Downloading videos from YouTube onto your Windows or Mac device presents a practical solution, granting you the ability to watch these videos offline from any location.
If you're a YouTube Premium member, you can download and watch videos on your mobile device. You can also download videos from your computer using Chrome, Edge, Firefox & Opera browsers by logging into your premium account.
Today, we are presenting three techniques for acquiring YouTube videos on Windows or Mac systems through third-party downloaders for non-premium members. These methods are accompanied by comprehensive, step-by-step instructions to assist you in the process.
How to Choose A Reliable YouTube Video Downloader
You can find many YouTube video downloaders for Windows and Mac online. It can be an online tool, a desktop app, or a browser extension. How should you make your choice and get a reliable YouTube video downloader on your computer? Below are some key factors to consider when choosing a trustworthy YouTube downloader.
Compatibility: Ensure the YouTube downloader is compatible with your operating system (Windows or Mac).
User-Friendly Interface: The interface should be clean and intuitive. You can catch up on it effortlessly and get rid of the annoying ads.
Format and Quality Options: It would be better to provide more than one format to select and various quality options to fit different devices.
Batch Downloads: The core feature for a YouTube downloader allows you to download multiple videos simultaneously.
Security: You need to use a downloader from a reliable brand that won't bring you any risk.
How to Download YouTube Videos on Windows and Mac
To download YouTube videos on Windows, you have three choices. You can either use a desktop downloader, an online downloader, or an extension downloader. We will show you one tool for each method.
1. SurFast Video Downloader (Desktop)
Platform: Windows, Mac
SurFast Video Downloader is a 100% secure 8K YouTube video downloader for Windows and Mac. The tool allows you to download YouTube videos by providing a YouTube video link. Through the simple act of inputting a video link and specifying your preferred format and quality, you can effortlessly capture a video from YouTube. This downloader boasts complete compatibility with YouTube, offering a plethora of features beyond your initial expectations.
You have the capability to download YouTube videos in bulk by either inputting numerous video URLs or directly providing a playlist or channel link. This simplifies the process of downloading multiple videos for all users. Moreover, this tool possesses the ability to convert YouTube videos into MP3 or WAV formats, enabling the extraction of audio tracks exclusively. Check below for how to download videos from YouTube using SurFast Video Downloader. The tool supporting downloading Shorts videos from YouTube.
1. Download and install SurFast Video Downloader on your Windows or Mac.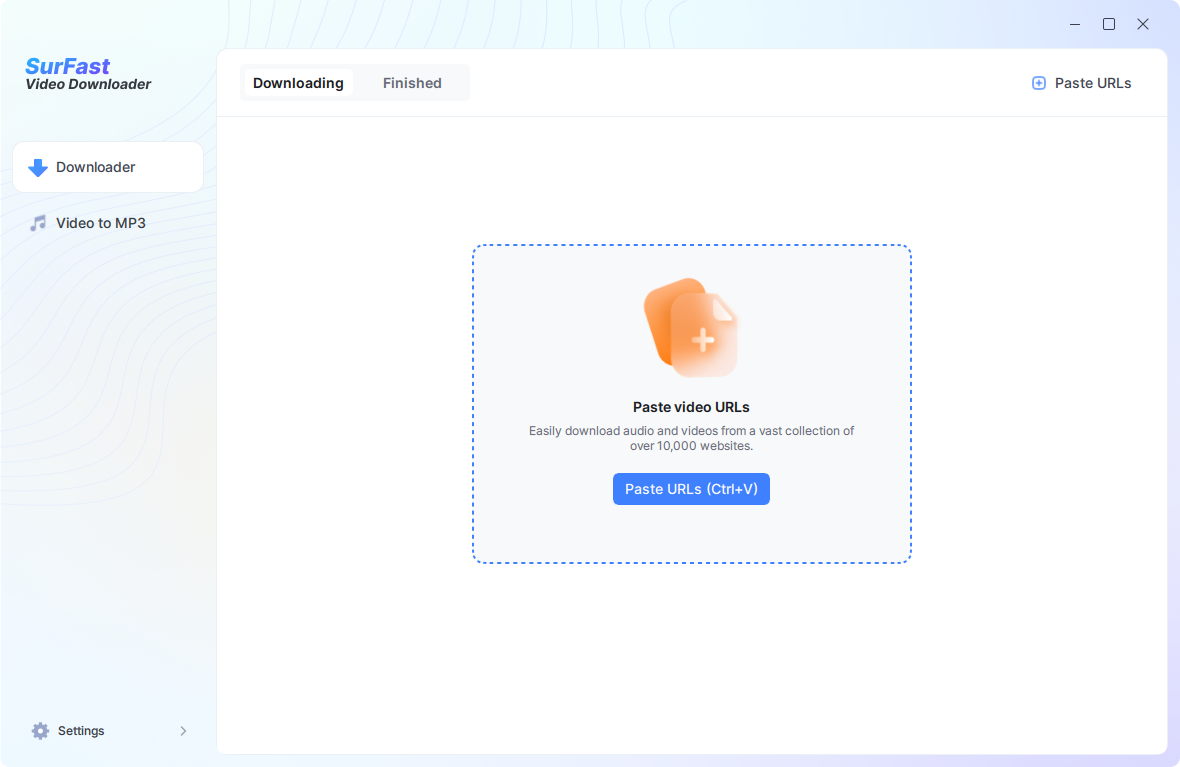 2. Go to YouTube, find and copy the link of the video you want to download.
3. Launch SurFast Video Downloader. On the home page, paste the YouTube video link you copied.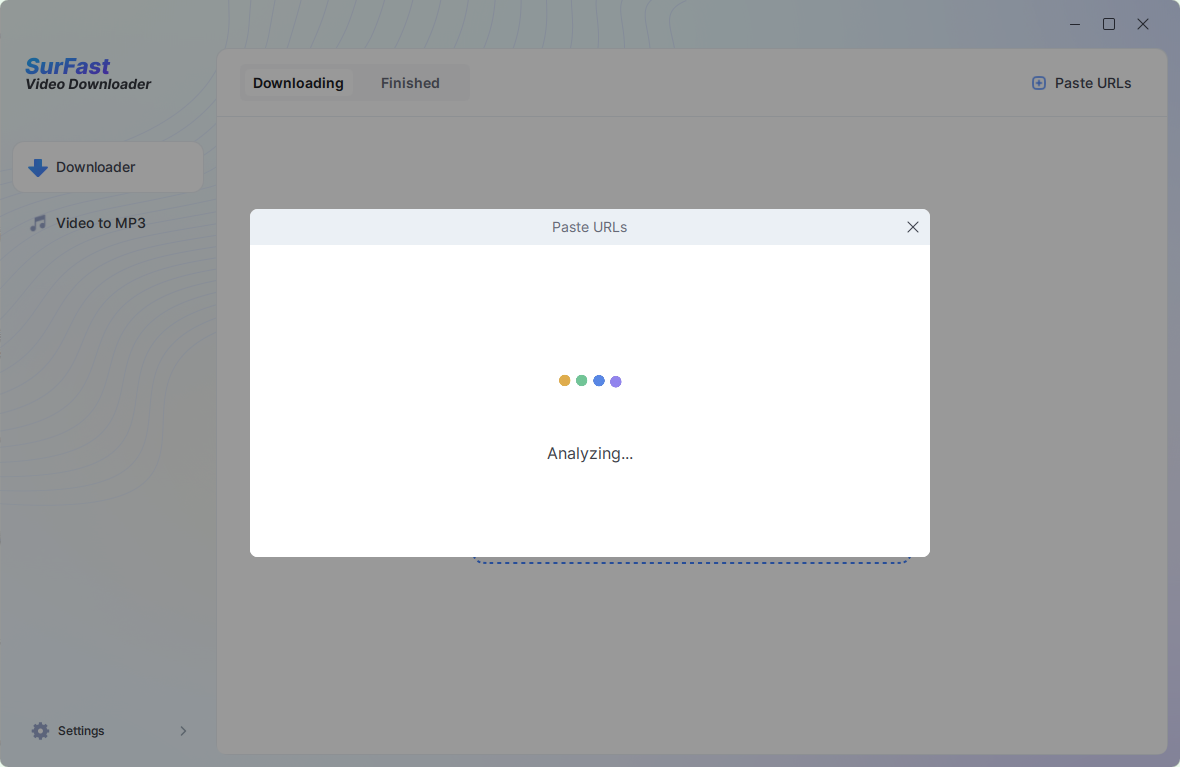 4. Next, a popup window will appear where you can select the video format and resolution. Choose your desired options and click the download button to start downloading the YouTube video.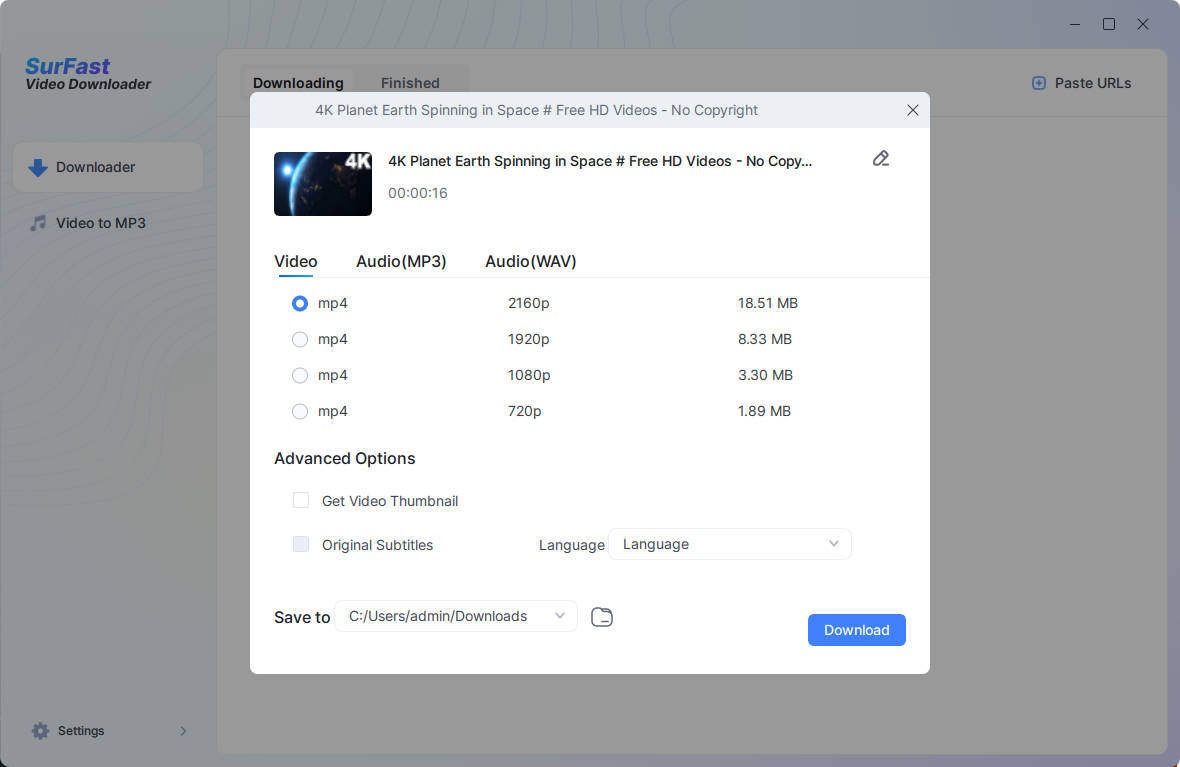 5. Wait for the download to finish, and then you can then find the downloaded video in the designated folder you specified.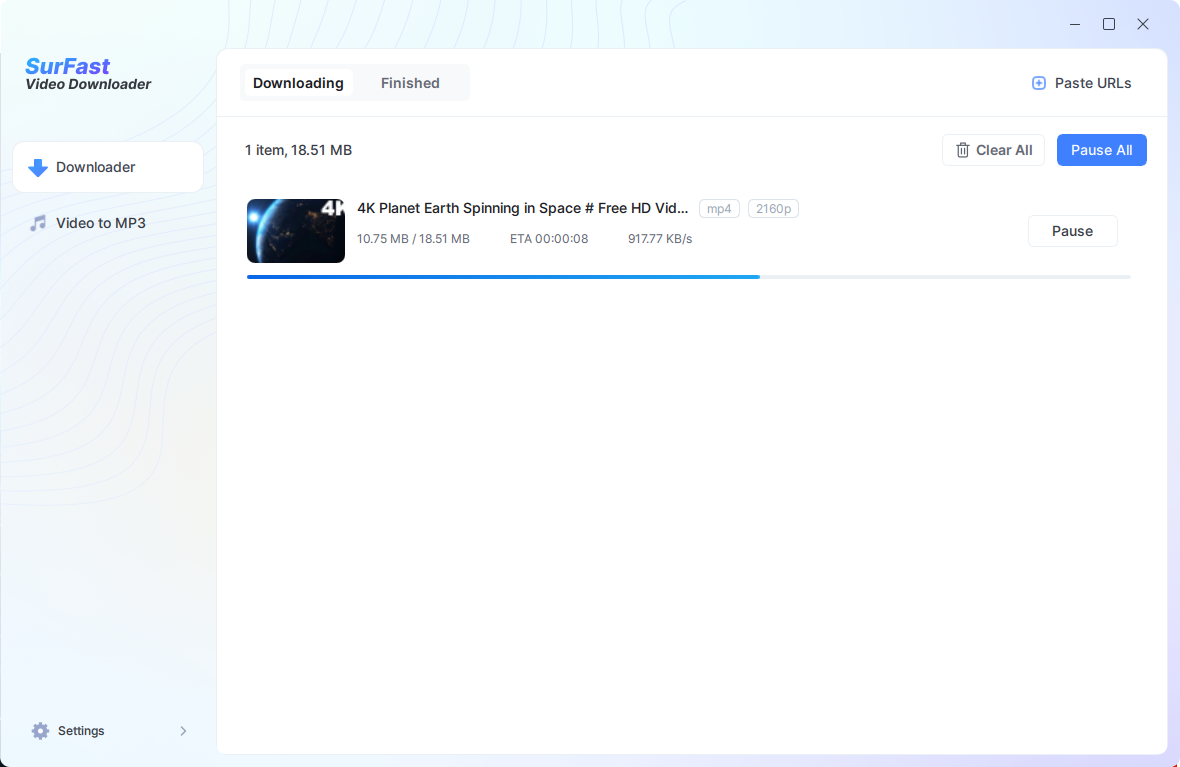 2. YouTube4kDownloader (online)
Platform: Windows, Mac, iOS, Android, and Chromebook
You can use an online downloader to save YouTube videos on both Windows and Mac. There are oceans of online tools and YouTube4KDownloader is our choice as it provides download of high-quality YouTube videos. With the tool, you can download 4K videos from YouTube and convert YouTube videos to audio. See below for details.
1. Go to YouTube4KDownloader from a browser on your Windows or Mac computer.

2. Copy the link to the YouTube video you want to download.
3. Paste the URL into the blank box and it will parse the URL automatically. Later, you will see a list of download options.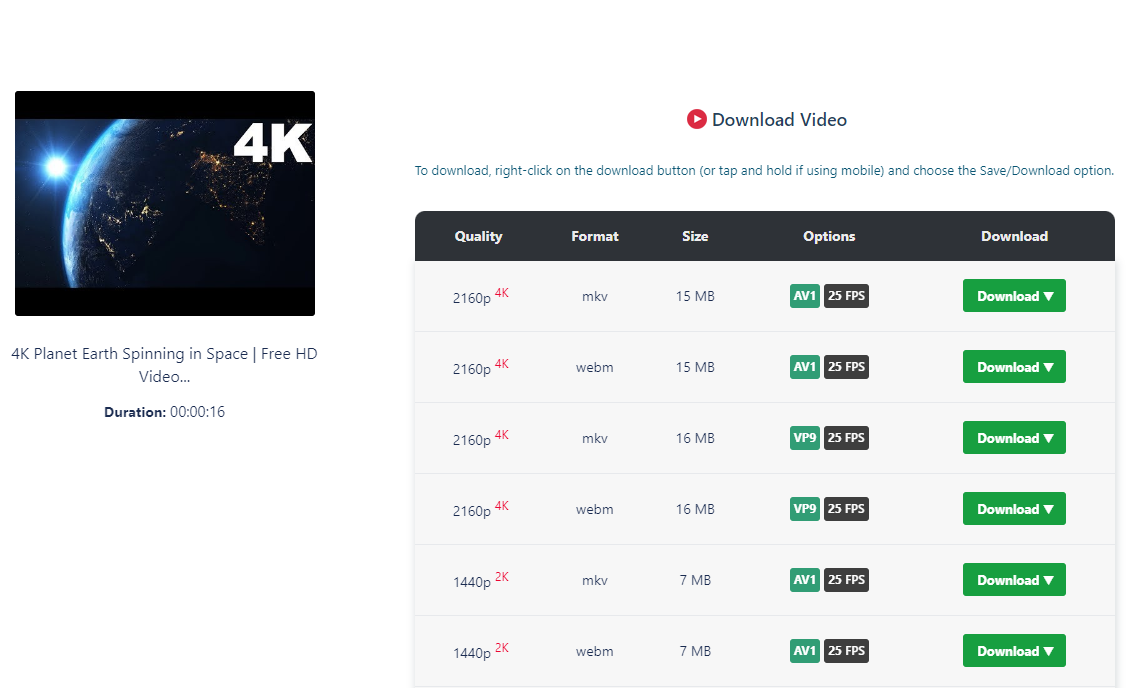 4. Select a video format in your preferred resolution and click the download button. Confirm the download in the popup you get.
Besides, the online utility extends two additional choices: the ability to download videos without audio and the option to exclusively download the audio. While there is a multitude of download choices available, there might be an occasional absence of the option to download 4k videos in MP4 format.
3. Easy Youtube Video Downloader Express (Firefox Extension)
Platform: Windows, Mac
To download YouTube videos through a browser extension, you'll need to use the Firefox browser and acquire a compatible extension. Notably, Chrome Web Store does not permit the hosting of YouTube downloader extensions. Once the extension is successfully installed, it empowers you to obtain YouTube videos in various formats including MP4, WEBM, FLV, 3GP, and MP3, with the choice of 720P and 1080P resolutions. Once installed, the extension furnishes a download button beneath YouTube videos when accessed via the Firefox browser. Refer to the comprehensive guide below for further instructions.
1. Install Easy Youtube Video Downloader Express from the link from your FireFox browser.
2. In the browser, find and play the YouTube video you want to save.
3. Click the download button and click on the download option you like. The tool will start downloading the video.
4. You can check the downloading process by clicking the arrow icon on the top right of the browser.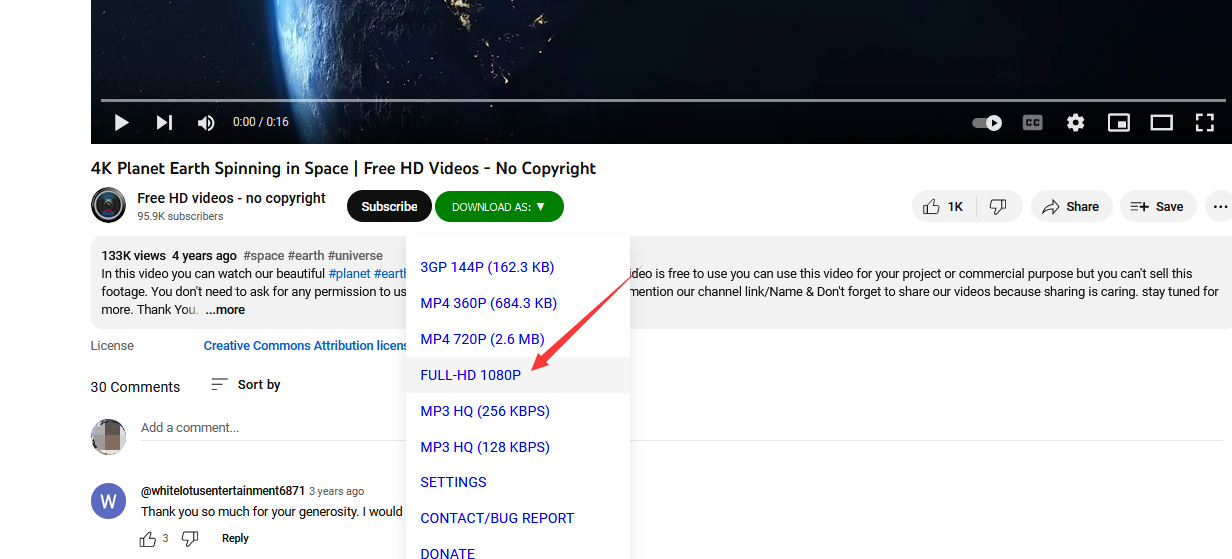 Conclusion
Utilizing the three techniques outlined earlier, you have the capability to download videos from YouTube on both Windows and Mac. This grants you the convenience of enjoying your preferred YouTube videos offline, wherever and whenever you want. While these three tools are not the exclusive options available, they do represent dependable and commendable YouTube downloaders that we have identified. However, you're not limited to these choices alone; you're welcome to explore other similar downloaders that align with your preferences.