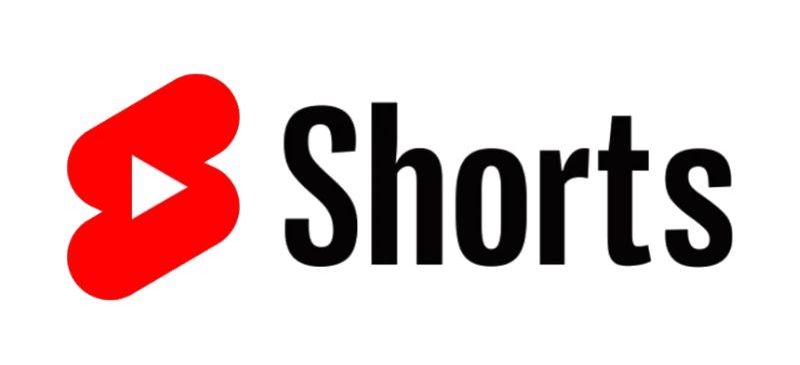 Introduction
YouTube Shorts were introduced by the popular platform YouTube in 2021 to compete with TikTok, SnackVideo, Instagram Reels, and the like. It is a short video that is 60 seconds or less in length. It has created an online sensation among viewers and creators. These short, crisp, and entertaining videos make a perfect air for non-stop diversion when sitting idle or waiting for someone at the coffee shop or elsewhere.
You can enjoy amazing short videos in genres like comedy, tech, knowledge, music, dance, etc. You may use "#shorts" in the YouTube search bar to search for YouTube shorts. However, you may want to enjoy them offline or without an internet facility. In that case, you may need a tool to download YouTube Shorts to make it available later. Additionally, you can share it with friends or family to pass on the entertainment vibes.
Since YouTube allows you to save videos in its library and not externally on the device, we have to opt for something else. So let us find the perfect ways to instantly download your favorite YouTube Shorts on Mac.
YouTube Shorts: Save and Download Using Pro Software for Mac
SYC PRO, developed by Softorino, is a handy YouTube Shorts Downloader for Mac. It has got a bunch of valuable tools jam-packed with lightweight software. It is a multipurpose tool you can use as a converter, an all-in-one downloader for video, and a mechanism for transferring videos. The super easy tool has bag good ratings owing to its impressive specs. Check them out below.
Features:
It facilitates downloading YouTube Shorts as files in MP4 or MP3 format.
It assists in transferring YouTube Shorts files to various devices, including iPhone, Android SD cards, etc.
The user interface is seamless and easy to adapt.
It helps with downloads at six times faster speed.
It aids in downloading, converting, and even transferring videos using the same window.
There is support for 4K UHD 60FPS.
It assists with not only downloading short videos from YouTube and other videos from different platforms like Dailymotion, Vimeo, etc.
It helps with downloading video subtitles so you can enjoy the content by understanding it.
It assists you with editing the metadata of various files before you download them.
You can use this streamlined interface in a complete ad-free format.
You get a trial version for 24 hours to try out all the premium features.
YouTube Shorts: Download Software for Windows PC
There are many YouTube shorts downloaders for Windows PC. One such tool is YouTube Shorts with MiniTool uTube Downloader. The Windows tool works similarly to the Mac version of SYC Pro, but it is only for Windows.
Similarly, you may also download YouTube videos using the YouTube app. Doing this allows you to download YouTube videos on your YouTube account, but does not allow you to share the video outside of the YouTube app.
YouTube Shorts: Save and Download Using Online Tool
You may come across various online tools that can assist you with the facilities of a YouTube Shorts Downloader. One such option is Shortsnoob. It helps you download and save YouTube videos in a comfortable mp4 format that runs on any device.
Steps to Use
Step 1: Start by opening YouTube Shorts, then go ahead with tapping on the share button and go ahead with copying the link.
Step 2: Go to Shortsnoob and paste the link for YouTube Shorts.
Step 3: Then tap on the button for 'Search.' You will be able to see various formats available for downloading your content.
Step 4: Select the format you wish to download the video in, and you will notice the commencement of the download. You will be able to find it on your device.
YouTube Shorts Online Downloader: Pros and Cons They Don't Tell You
The Online downloader is handy if you are not looking to download any hefty software on your PC or MAC. Additionally, it can be used whenever you have a great internet connection. Most of the time, these tools come for free.
However, some cons make them harmful for use on your Mac account for the following reasons;
Online software often leads to security issues leaking your data to harmful websites.
Sometimes when you click on inappropriate ads, you may get redirected to malicious websites hampering the security of your crucial data.
Sometimes certain harmful viruses affect your Mac.
FAQs
We hope we have solved your query of searching for a suitable option for Downloader for Mac regarding YouTube Shorts videos. In case you have anything else in mind, check the FAQs below;
Can I do sharing of videos related to YouTube Shorts?
Yes, you can share your YouTube Shorts videos if you are not doing this for commercial purposes. However, it is better to get permission from the creator if you want to share the same on some sites related to social networking.
Can I download YouTube Shorts on a laptop, PC, or iPhone?
You can download YouTube shorts using SYC PRO on your Mac and transfer the file to the required devices.
Can I see YouTube Shorts using my desktop?
As of now, you can see YouTube Shorts only on mobile devices. But, as the craze for them is progressing, they may also get available for desktop.
Final Verdict
We have brought to your notice an excellent YouTube Shorts Downloader that is user-friendly, secure, multipurpose, and much more than your expectations. As a comparison, we have also provided you with an online alternative and described its brighter and darker sides to keep you informed. However, once you start using SYC PRO, you will not regret choosing the best software for downloading YouTube Shorts on Mac.
Share this post
Leave a comment
All comments are moderated. Spammy and bot submitted comments are deleted. Please submit the comments that are helpful to others, and we'll approve your comments. A comment that includes outbound link will only be approved if the content is relevant to the topic, and has some value to our readers.