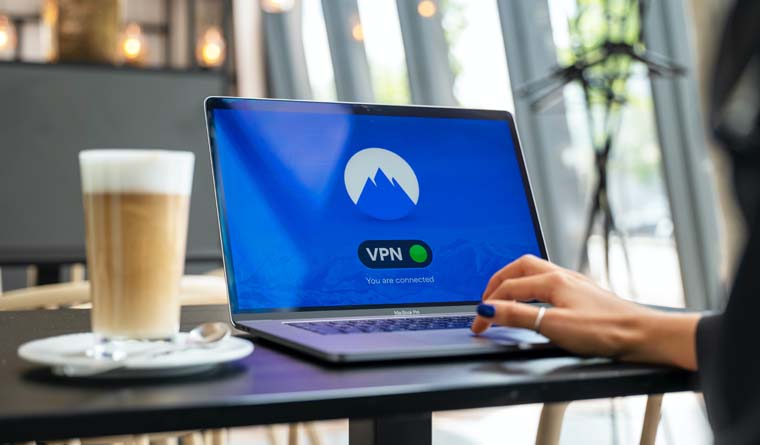 There are many benefits of using a VPN service. There are several reasons to use it, including increased security, improved browsing, and better connection speed.
Learn how to subscribe and set up a VPN service to make the most of its benefits. Here are some of the most common questions asked by beginners.
What is a VPN?
A VPN is a secure proxy that can hide your Internet connection from your Internet service provider. Although your Internet service provider may be trustworthy, your browsing history is still shared with third parties.
You may also be vulnerable to cybercriminals if you use a public Wi-Fi network. Your privacy is at risk because you may be tracked and price discriminated against. A VPN can help you unblock websites and block ISP data.
When you use a VPN, you establish a direct connection through your VPN provider. In this way, you shorten the tunnel phase of the VPN path.
You don't have to remember to create an encryption tunnel; your VPN provider can automatically encrypt your data. You can protect all your devices with a single account. Regardless of your operating system, a VPN is integral to protecting your online privacy.
In addition to making your browsing private, a VPN also protects your identity online. It hides your IP address, so your ISP can't track you online.
Using a VPN also provides security when using public Wi-Fi hotspots. Another benefit of a VPN is the encryption of your Internet traffic, which prevents third parties from viewing your browsing history. These features make it easier to browse the web anonymously.
Why You Need a VPN Service
Whether you're a beginner or an advanced user, VPN services will benefit your online experience. A VPN allows you to bypass geographical restrictions and improve connection speeds.
However, it's important to know what to look out for when choosing a VPN service. If you want to enjoy streaming Netflix on your iPhone, you'll need a server located in the United States. Also, a good VPN provider should offer more than one server. You can usually connect up to five devices to a single VPN account.
After choosing a VPN provider, you will need to register. You will need to enter your email address and credit card to complete the registration process.
After registering, you can download the VPN app from the service's website or the app store. Some VPN services also offer browser extensions. Once you choose a VPN, you'll need to log in to your account to connect to the service.
A VPN also protects your data. Many public Wi-Fi networks are not encrypted, making them a potential treasure trove for cybercriminals. A VPN encrypts your data, ensuring that your identity remains anonymous.
Plus, you'll be able to access blocked websites and watch your favorite movies in streaming mode. But there are some things you should know about a VPN before you sign up for one. If you don't know how a VPN works, read on to learn more.
What Is the Best VPN Service?
Whether you're a newbie or a seasoned pro, choosing the right VPN service is crucial to your online security. While you may want to bypass restrictions at work or school, you may also want to protect your privacy and keep your political activities hidden from the authorities.
For this reason, you should choose a service that balances ease of use and cost. Some key features to look for include a kill switch, leak protection, and a choice of VPN protocols (OpenVPN and WireGuard), as well as a no-logs policy.
Using a VPN will protect your private data and allow you to browse the Internet anonymously. This is particularly important if you plan to buy or sell things online. Your financial information is at risk and a VPN is an essential tool to protect it.
While large tech companies make billions of dollars from the data you supply, 47 states have weak data privacy laws. By using a VPN, you can access websites without any worry about your personal information or financial information getting into the wrong hands.
There are many VPN services available, and it can be difficult to choose one. The best VPN for beginners is ExpressVPN, as it offers an excellent combination of speed, security, and unblocking websites and content.
If you're looking for a budget VPN, check out CyberGhost and PIA, which are both affordable and a good option. There's also NordVPN, but its UI is more difficult to navigate.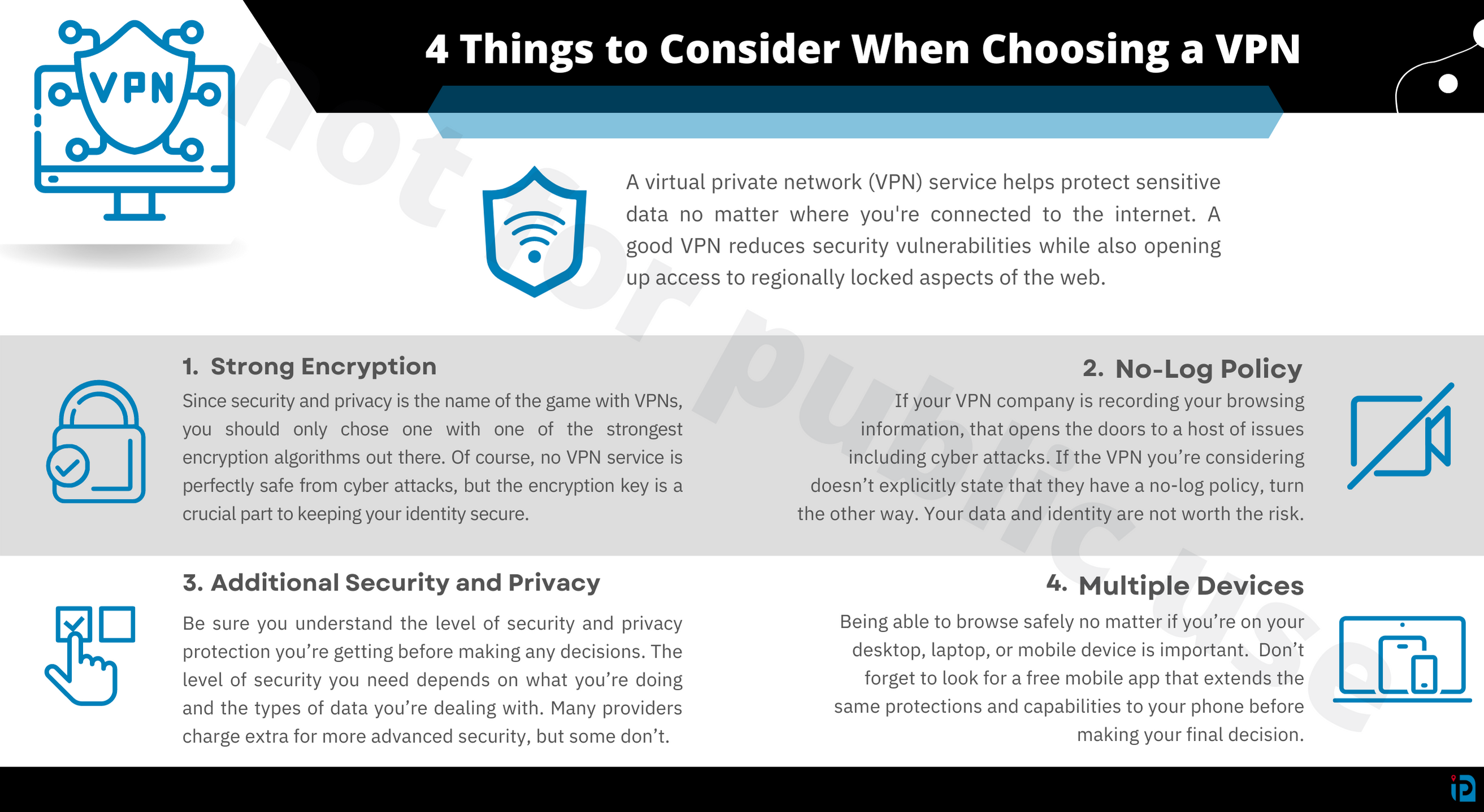 Image provided by Crazy Egg
How Much Should I Pay for a VPN?
When purchasing a VPN service, you may wonder how much it will cost. Most VPN services are priced between $5 and $10 a month, with lower prices for longer-term plans. Below are a few examples of popular VPN providers.
The price ranges will vary, but there is one thing that all VPN services must have: the ability to securely and reliably handle user data. To make the choice easier, read about the different features that each provider offers and compare them.
If you're worried about privacy, choose a VPN service located in a jurisdiction that does not require logging your activity. While it's better than some other jurisdictions, the USA is easier to monitor and exert its will.
However, you can still choose a VPN service located in Panama or an obscure island. Just be aware that this is not a guarantee of privacy, so you should be sure to check that first.
Another consideration when selecting a VPN service is the ease of cancellation. Some VPN services make it easier for you to sign up than others. Others require that you cancel your subscription via PayPal.
Many others offer a one-time purchase option and let you cancel through the user management area. A good VPN service should also allow you to cancel your subscription with ease - even if you are just trying it out.
How Do I Use a VPN?
Once you've downloaded and installed a VPN service, the next step is to log in with your account. VPN services are usually very easy to use, and their applications are usually intuitive.
They serve two main functions: hiding your real IP address and encrypting your internet traffic. Here's how to set up your VPN account. Now you can surf the web with the confidence that your identity is protected.
VPNs protect your online activity by routing your data through an encrypted server and secure connection so that third parties cannot see or spy on your online activities.
Imagine riding a subway train and navigating the map in front of you. Everyone knows exactly where the train is going, but it's impossible to keep an eye on you from inside the vehicle. A VPN allows you to protect your data and access blocked websites without letting anyone spy on you.
VPNs offer many benefits. VPNs help you access geo-restricted websites and content. VPNs encrypt information so that unauthorized parties cannot see it.
Encrypted data looks like random strings of numbers, so no one else can see it. In addition to being untraceable, VPNs also allow you to engage in P2P file sharing, bypassing carrier blocks, and more. Of course, make sure to use a VPN for beginners to avoid any trouble in the future.
Setting Up a VPN
There are a few steps involved in setting up a VPN. First of all, you will need to download the VPN client. This software can vary depending on your operating system and the VPN provider.
Next, choose a VPN provider with more servers. More servers mean more bandwidth for your connection. If you plan to connect several devices at once, select a VPN provider with the most servers.
Many VPNs allow up to five devices to connect to one account, which will give you more choice and speed. It is advisable to check whether your VPN provider has a limit on how many connections each of these devices can connect to it.
VPNs can help you stay anonymous on the internet. Some countries, such as China, have strict laws on internet censorship. VPNs can help you bypass these restrictions by providing you with a new IP address in a foreign country. You can also watch geo-blocked content.
By connecting to a VPN from a foreign country, you can browse any website you want. The VPN also protects your data and prevents your ISP from seeing any of it.
Share this post
Leave a comment
All comments are moderated. Spammy and bot submitted comments are deleted. Please submit the comments that are helpful to others, and we'll approve your comments. A comment that includes outbound link will only be approved if the content is relevant to the topic, and has some value to our readers.