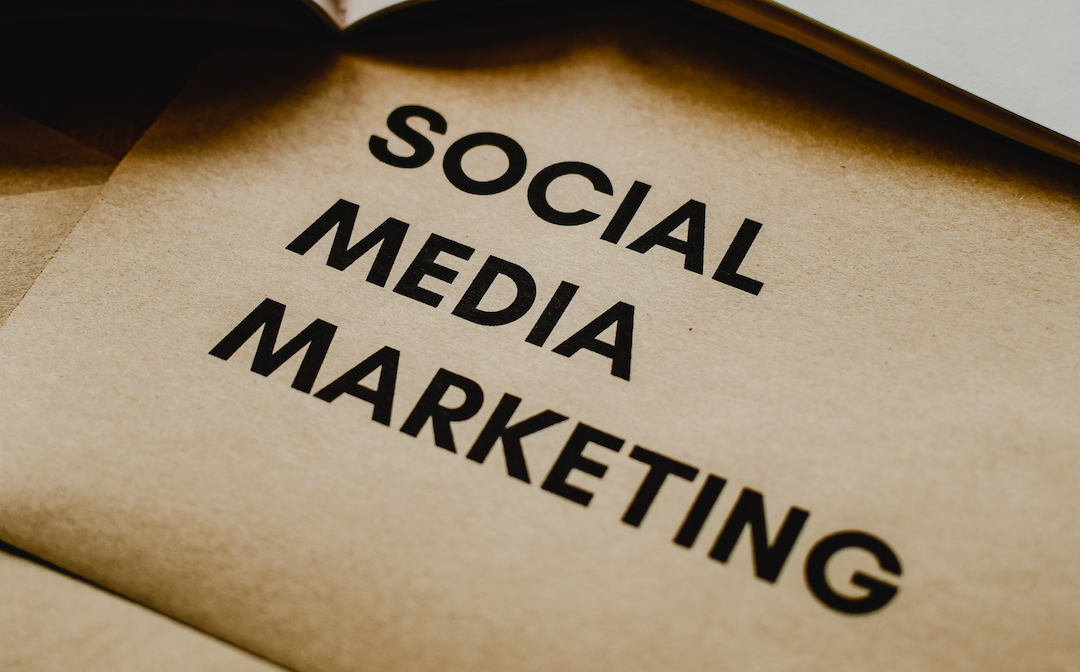 The success and growth of online companies in this digital era heavily rely on effective marketing strategies.
One strategy that stands out is social media marketing for online businesses.
Why is social media so important today?
The widespread use of social media cannot be underestimated.
There are 4.80 billion active social media user identities across various platforms. This means social media has become essential for nearly 60% of the world's population.
As such, social media marketing for online businesses is an invaluable tool. It can help businesses tap into this vast audience to promote products and services.
Why Implement Social Media Marketing for Online Businesses
Here's why (and how) social media marketing for online businesses is essential.
1. To Increase Reach and Customer Relationship Management
Social media marketing allows online businesses to reach a global audience without significant advertising costs.
By creating valuable and relevant content, businesses can attract and retain the attention of their target audience. They can also encourage interaction and feedback.
One way to build customer trust and rapport is to implement effective social media marketing strategies.
Strategic engagement with a target audience, especially personally, creates a loyal fan base and a positive reputation. It also fosters a sense of community.
Social media marketing can help businesses differentiate themselves and gain a competitive edge in a crowded and competitive online market.
2. To Increase Brand Awareness
Consistent branding across social media channels helps reinforce the brand's messaging and increases brand recall.
Creating and sharing valuable content that aligns with your brand identity and values allows you to reach and engage more potential customers on different social media platforms.
Visual content is especially effective for capturing attention and conveying your brand personality.
You can also use eye-catching graphics like infographics or animations to illustrate your brand story and showcase your products or services. You can add visual elements such as ghost buttons and inviting calls-to-action to direct users to your landing page.
These types of content can help you stand out from the competition and create a memorable impression on your audience. They can also increase the likelihood that your audience will remember and choose your brand when they are ready to buy.
3. To Boost Website Traffic and Conversions
Social media is a powerful referral source for website traffic.
Businesses sharing compelling content on social media can drive traffic to their websites. Engaging, shareable content can go viral, exponentially expanding the audience base.
Incorporating captivating video content can help businesses engage their audiences on a deeper level. This can lead to more significant conversion rates. As businesses gain visibility and share-worthy content, they can attract new customers while retaining existing ones. This increases the chances of lead generation and conversions.
Businesses can optimize their online presence and generate more revenue by implementing a solid social media marketing strategy.
4. To Get Real-Time Customer Feedback and Market Insights
Social media is a real-time business feedback mechanism.
Customers can share their opinions, experiences, and suggestions directly on social media. By monitoring this feedback, businesses can improve, rectify issues promptly, and offer better products or services.

Remember, you want to nurture and cultivate loyalty through genuine engagement and transparent communication. Being helpful and quickly addressing customer feedback and concerns will dramatically improve your reputation.
Therefore, learning how to make the most of consumer testimonials, reviews, and other feedback forms is essential.
Moreover, you can use social media analytics tools to get valuable market insights that can shape business strategies. Such insights, like those touching on competitors and industry trends, can help your business enhance its online presence and performance.
5. To Humanize Business and Drive Thought Leadership
Customers today want to know who they buy from and what they stand for. Social media marketing presents a powerful way to showcase your business's personality, values, and vision. When brands showcase the faces behind their products or services, they create authentic connections with the audience.
By sharing valuable insights and industry expertise, businesses can also establish themselves as thought leaders in their niche. This can attract more customers and opportunities, boosting loyalty and enhancing positive word-of-mouth marketing.
To achieve these heights, actively participate in social media conversations and consistently share valuable content. Other than personal experiments or projects, some places where you can get valuable knowledge include:
Online courses from reputable platforms or institutions .
Mentors, coaches, or peers with relevant experience or skills.
Books, articles, podcasts, or videos from authorities in the field.
Conferences, workshops, or webinars offering insights and best practices.
This will help your business establish its brand identity and credibility. Your audience's trust in you will develop; with time, your brand will build excellent social proof and authority. Social media marketing for online businesses isn't just about selling and building trust and credibility.
6. To Generate and Nurture Leads
Social media platforms provide various tools that help businesses collect leads' data, such as email addresses, phone numbers, and interests.
These tools include lead capture forms, sponsored ads, and chatbots. You can explore a comprehensive Attrock list of the best social media marketing software that you could use to find and engage prospects.
Businesses can use data captured through these tools to create targeted content and campaigns. These should address the leads' pain points, needs, and goals.
By providing valuable and relevant information, businesses can build trust and rapport with their leads and guide them through the sales funnel.
This way, social media marketing can help online businesses increase the likelihood of converting leads into paying customers.
7. To Implement Social Listening
Social media isn't only a platform for promoting products and services. It's also a powerful source of insights into customers' needs, wants, and expectations.
How? Through social listening. This involves monitoring or tracking social media channels for mentions of your brand, competitor brands, and related keywords.
One way businesses can efficiently track and analyze social media conversations is by hiring social media virtual assistants. These assistants can help businesses get various types of information through social listening, including
Customer satisfaction, loyalty, and preferences.
Market trends, opportunities, and threats.
Brand awareness, reputation, and sentiment.
Competitive intelligence and benchmarking.
Content performance and engagement.
Influencer identification and outreach.
The benefits of engaging in social listening for businesses include:
Providing timely and helpful customer service.
Resolving problems and preventing escalations.
Collecting valuable feedback for product development and improvement .
Social listening is a key component of social media marketing for online businesses. It helps businesses understand their customers better, improve their products and services, and build trust and loyalty.
Social Media Marketing for Online Businesses is Crucial
Online businesses can't afford to ignore social media marketing. Its widespread use and massive audience provide unparalleled opportunities to boost brand visibility, engage with customers, understand buyer intent better, and ultimately drive more conversions.
Embrace social media marketing to help your online business stay relevant and competitive in today's digital landscape.
Share this post