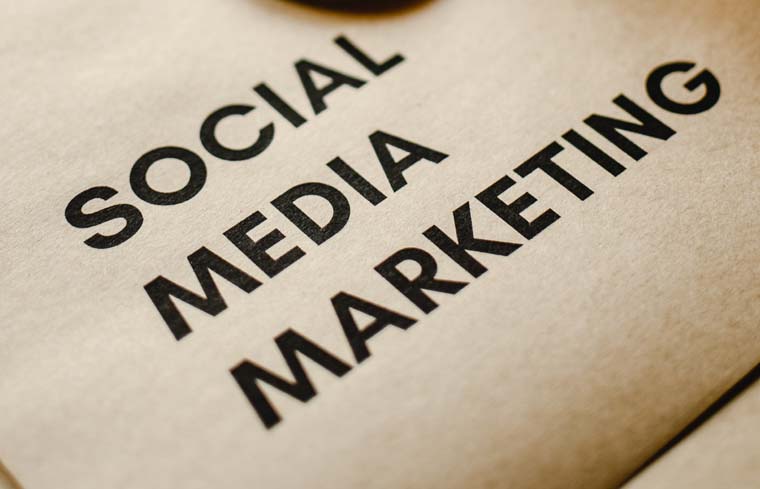 Every company's digital marketing strategy must include social media. Despite this, brands of different types and styles are not fully utilizing this tool. Learn about the most successful social media marketing tactics for achieving your objectives.
1. Do Research on Target Audience
Conducting thorough research about the target audience is essential to understand their demands better. Only 55% of marketers use social analytics to understand such parameters. You must have the idea to explore facts and investigate the priorities of the target audience.
Once you have got a better understanding of it, you will be able to design strategies accordingly. You may conduct surveys, interviews, etc. to get feedback from the audience. The feedback generated helps in designing improved marketing strategies and enhancing the quality of services.
2. Set Well-Defined Goals
You will not be able to implement a good business plan if you do not have well-defined goals, regardless of the type of business you are running. There is a simplest yet most effective way to design goals; make them SMART. Yes, your goals should be Specific, Measurable, Attainable, Relevant, and Time-bound.
Once you have all these points in mind, it will help you set perfect goals for your business. You can modify them as per needs but having a basic, well-planned strategy is essential to work consistently.
3. Create Diversified Content
Use creative ideas to not only design diverse posts for social media platforms but also change the type of content. For instance, posting pictures on Instagram to promote your brand is a common strategy. If you want to make your page more engaging, start including videos, infographics, stories, etc. to make a perfect blend of various content types.
It will keep your audience interested and you can gather useful insights regarding which kind of content is getting more engagements. It will boost your traffic and help you include more of such content that appeals to the audience.
4. Focus on Social Media Metrics
Make a data-driven strategy and keep various important parameters in check. Check your post clicks, reach, engagements, and the use of hashtags to formulate a suitable promotion plan. Select the most related hashtags that link with your brand well and advertise your services. You can generate huge organic traffic by carefully designing effective marketing strategies.
Make sure to regularly analyze these metrics and keep your content updated with the latest techniques. Avoid unclear and non-productive ideas that do not reflect the data gathered from insights.
5. Go for Micro-Influencer Marketing
Influencers are popular on social media platforms that create well-planned content based on various purposes. The content they produce can be used for entertainment, gathering information, raising voices on social issues, or any other purpose. Due to their massive popularity and great audience, you can get your services promoted through their channels.
Many influencers will accept sponsorships in exchange for assistance in promoting your product or service. You may give them a free product and ask them to offer their thoughts on it based on their own experiences. It has the potential to expand your brand globally and inform a large number of people in different parts of the world.
6. Conduct Cross-Channel Campaigns
Cross-channel campaigns should be launched across all of your social media platforms. Keep in mind that practically every company these days has a marketing strategy, so you will need to give yourself a leg up to stand out. Make your social media advertising more sentimental so that people can relate to your cause.
Use relevant hashtags and tell a compelling story. Backlink to a campaign landing page where your viewers can learn more about it. Such campaigns will assist you in achieving your objectives far too quickly. Optimize your content as per the customers' needs just like an essay writer makes use of catchy lines to grab the attention of the reader.
7. Try Live Video Streaming
One of the most useful content strategies is to create visually appealing videos and make the customers feel more engaged with your services. You can go for live sessions to launch a product and answer the queries of the audience right away. It helps you connect with people and convince them to make well-informed choices.
Live sessions allow people to understand the features of a product in detail and clarify any confusion they may have. Videos can be produced with impactful content to make people aware of your services.
8. Use Chatbots
For an individualized customer experience, chatbots are an excellent tool. They are really helpful to conduct conversations with customers and answer their queries individually. By using chatbots, you can minimize manual efforts and facilitate your customers with a very quick and helpful response. Customers get impressed with the brand if their demands are being considered.
They keep coming back to make more purchases if they get a chance to communicate their needs effectively. By using them as you promote your business on social media you can both increase the appeal of your business and improve your results.
9. Personalize Your Content
Your content should be personalized and it should reflect what your audience demands. It is a very cool idea to connect with your potential customers and ask about their preferences. You can also engage with the audience through social media channels with the help of content created according to the insights gathered online.
For instance, creating culturally rich content can attract the audience when they feel connected with it. Make your brand inclusive, welcome diversity, and represents varying cultures and traditional styles. It will propel your company to new heights and earn you worldwide acclaim.
10. Share User-Generated Content
Ask your customers to share their experiences with the product to persuade others of your brand's legitimacy. You can collect videos and important client comments and use them in your social media marketing. It will improve the image of your company and make it appear more trustworthy.
Share this type of information on a variety of social media platforms to get the word out to a large audience. As a result, customers will feel acknowledged and more connected to your brand.
Conclusion
Promoting the business online has become quite easier but the competition is increasing tremendously. Therefore, you need to apply the latest techniques for keeping up with customers' expectations.
Leave a comment
All comments are moderated. Spammy and bot submitted comments are deleted. Please submit the comments that are helpful to others, and we'll approve your comments. A comment that includes outbound link will only be approved if the content is relevant to the topic, and has some value to our readers.