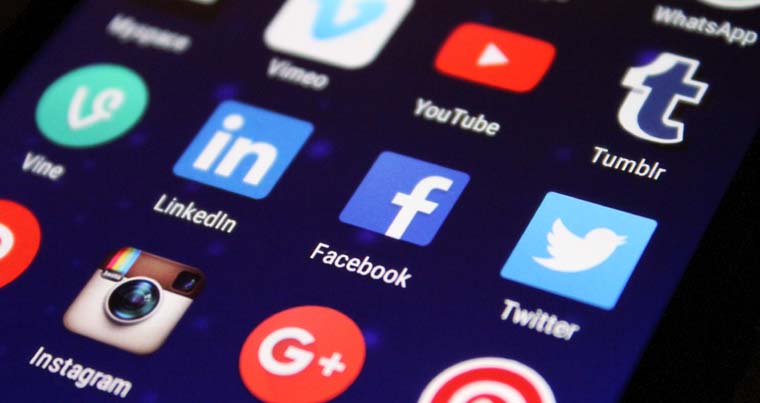 Social Media is undeniably an integral part of modern man's life. The average internet user has 7 active social media accounts. Social Media Management is how brands and businesses position themselves to benefit from them.
However, without the right information, social media management could become a minus instead of a multiplier.
Managing multiple social media accounts is a rewarding but tasking thing to do. Individuals and businesses manage multiple accounts to multiply their reach and increase brand presence. But they must deal with a mountain of engagement notifications and content updates.
In this article, you will learn how to manage multiple Facebook and LinkedIn accounts without getting overwhelmed. Let's get to it.
A Brief History of Facebook and LinkedIn
Facebook is the largest social media platform today. It had its beginnings in 2004 at Harvard University when Mark Zuckerberg wrote programs for a website to serve as an online 'Face Book' for the students in the school. Later it expanded and let students from other universities join in.
Facebook's growth as social media has been spectacular. Within 24 hours of launch at Harvard University, it had more than 1200 registrations. As of June 2004, more than 250,000 students from 34 schools had signed up for the platform. By 2006, the platform was available to anyone with a registered email address, not just educational institutions.
Now, it is the largest social media platform in the world.
Since its launch, using Facebook has been free of charge, and the company earns most of its money from advertisements on the website. Individual users can create profiles, upload photos, join a preexisting group, and start new groups. Businesses can also create pages to showcase their products and reach potential customers.
Facebook changed how we interact with friends and family, and LinkedIn did the same for business relationships.
LinkedIn is the only major social media network dedicated to the professional world, and it is how more people find employees, find jobs, and make connections with colleagues, clients, and coworkers. Very few professionals don't have a LinkedIn profile today, and the same can be said for businesses — which is impressive, considering the site was only launched 19 years ago.
Reid Hoffman and his co-founders started building the platform in 2002 in his living room. The platform went live in 2003 and kept growing. By 2011, it had over 135 million users. Today, it has more than 850 million users, and about 40% of this figure are daily active users.
Facebook, with its 2.8 billion users, and LinkedIn are potential avenues for brands and businesses who are interested in increasing their visibility to do so.
Except you are a social media manager, you must have good reasons why you are managing multiple accounts. Social media platforms frown on individuals holding multiple accounts with the same content and purpose. They believe it is spammy and dilutes their hard work to keep the platform's content flow healthy and awesome. Thus, they take serious action against those they find doing that.
An example of this is the famed Instagram IP ban. Instagram outrightly bans IP addresses of accounts that violate their codes of conduct.
Both Facebook and LinkedIn have rules that generally discourage the creation of multiple accounts. If they determine that the same person is behind multiple accounts, they may ban or restrict the accounts. There are dozens of pointers used to determine that, but the most important are IP addresses, MAC addresses, PIN code addresses, cookies, and browser fingerprints.
Same goes for Twitter. Twitter allows a maximum of five accounts via a single IP address. So if you have to manage multiple Twitter accounts, using the same device to access all of them may get you to account bans.
You don't want to be victims of these kinds of regulatory crackdowns. Therefore, you must clearly state the reason you need multiple accounts. This is also quite important when dealing with LinkedIn. LinkedIn is strict on these issues.
Now that you have gotten your reasons well stated, let's get on to how you manage multiple accounts.
Ways to Manage multiple accounts easily
Facebook and LinkedIn are more about engagement than content creation and distribution. Their powerful algorithm pushes your content to different kinds of people, within or out of the network, who might be interested in the content. The way you manage the engagements you get determines your success on the platform. You have to understand this and set up an effective content management system that prioritizes engagements.
Develop a good content strategy
It is always content first before engagements, and producing good content consistently starts with formulating a good content strategy.
Your content strategy starts with understanding your target audience and what they do. It also takes into account how your product will benefit them. Your content strategy will determine how many accounts you need to create and what kinds of content you will post on those accounts.
LinkedIn is a professional networking platform. The average user seeks content that showcases professional advancements and advice. Facebook, on the other hand, favors familial content. Facebook users are looking forward to seeing updates on their friend's activities.
Understanding these fundamental differences between both social media platforms will help to craft a solid content strategy.
A good starting content strategy is specific to the needs and goals of your brand and business. You can start with the rule of thirds and tweak it to fit your specific needs. The rule of thirds for content strategy says that
⅓ of your content promotes your business,
⅓ of your content comes from sources related to your industry, and
⅓ of your content engages your connections (e.g., responding to comments, liking their comments)
Create a content plan and work strictly with it
The content strategy provides direction. Nonetheless, there is still work to do in that direction. A content workflow puts your strategy to work. This is when you do the curating, posting, and commenting. Doing all that with multiple accounts is nerve-wracking.
To ease your job of operating multiple accounts, you need a schedule or content planner. This will guide posting frequencies and free you of the need to attend to notifications as they pop up.
Work with an effective content management platform/ software
Central to your content management system is a platform that enables you to access your multiple Instagram accounts without hassles. Work becomes tedious if you have to log in and log out every time you switch between accounts.
Also, you risk breaking these platforms' regulations if you try to handle multiple accounts with the traditional methods of using the app or the website.
Dedicate time for engagements and automate as much as you can
The content you post will elicit responses from those who view it and are interested. It can be in the form of likes, comments, and shares. Most times, these engagements do not require your attention. However, you may get a private message or a question comment.
These require your attention, and you have to answer them. That's the nature of social media. Now, picture these happening in each of the accounts you manage. That's a lot, right?
Time will always be a constraint. There won't always be time to answer every private message or respond to every comment. You have to dedicate a certain block of time daily or weekly to do just that. It helps keep your accounts 'human'.
In addition to that, automation tools can help save you even more time. Automate responses to private messages that assure your response. This little tweak will help you do so much more with the little time you have.
Have a Content Library
If you have to create content every time you need to post, you will have a lot of trouble. Creating content before you will ever use them is the best advice you can get in the social media management space.
While it is good to align your content with social media trends, it is not sustainable practice to chase every trend. Not every trend will align with your brand or business goals. Your content should be evergreen and trend-setting. Take a creative approach to your content creation process and create more content at once.
Brainstorm topics in your industry that are always popular, then create a bank of content to use later. You will be grateful you did that.
Conclusion
So far, we have discussed how you can manage multiple accounts on Facebook and LinkedIn. And as you can see, Social Media Management is a demanding but interesting job. However, with the right tools and a good strategy, you can stay on top of the game and drive the growth of your business or client's brand.
Share this post
Leave a comment
All comments are moderated. Spammy and bot submitted comments are deleted. Please submit the comments that are helpful to others, and we'll approve your comments. A comment that includes outbound link will only be approved if the content is relevant to the topic, and has some value to our readers.