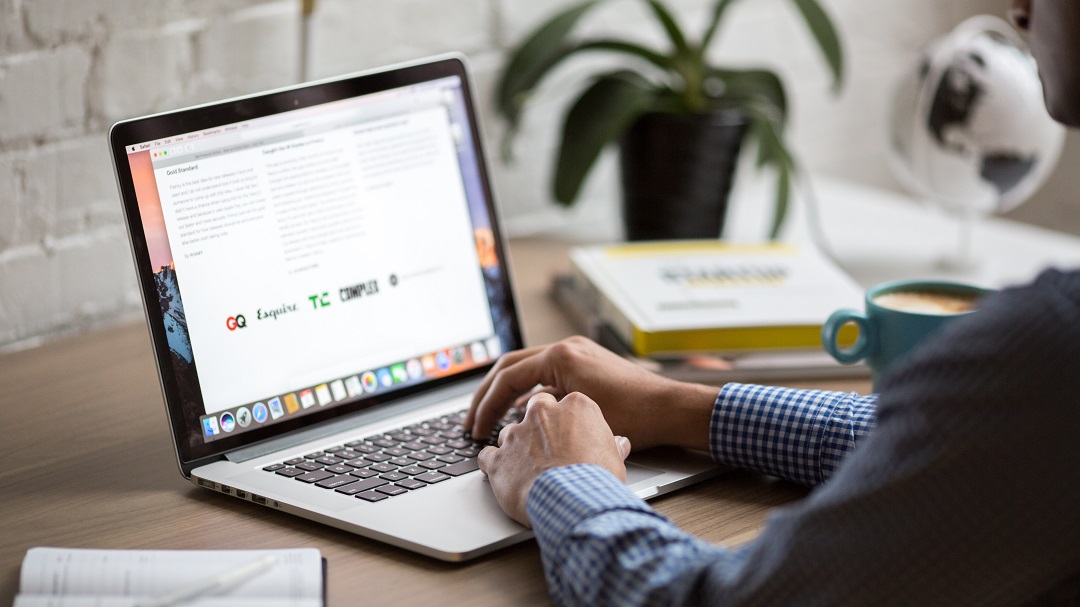 There's no doubt email marketing is among the most powerful ways of reaching prospects and generating sales leads today.
It's estimated that the global email audience will reach 4.6 billion by 2025.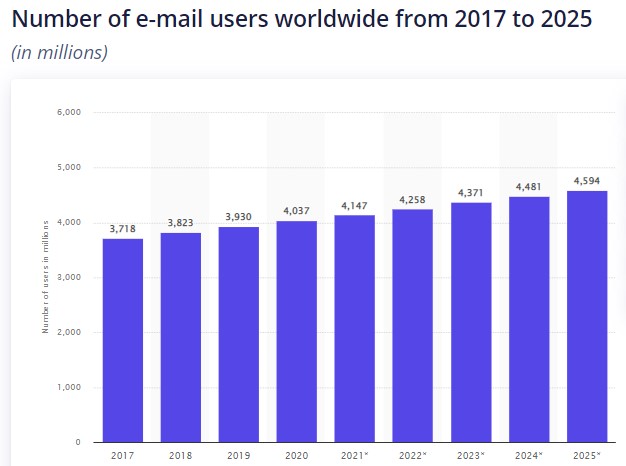 Image Source: Statista
This chart by Statista predicts the global number of email users will continue growing in the upcoming years.
This opens a world of opportunities for any business. Since most people are already using emails, this marketing strategy doesn't require a lot of investment.
According to Constant Contact research, the following characterstics and statistics are obtained.
More than 90 percent of survey respondents say email marketing is important to their company's overall success.
319 billion business and consumer emails are sent and received daily.
34 percent of consumers are more likely to purchase from email marketing, and 21 percent of emails are typically opened within the first hour.
In a sea of emails, how do you compel a recipient to click on your email?
You can achieve a click by using the right email marketing strategies.
Effective Email Marketing Strategies in 2023
You can increase the chances that a prospect will open your emails by using certain tactics.
Read on to discover 5 email marketing strategies that will supercharge your email campaigns in 2023.
1. Personalize but Observe Boundaries
Gone are the days of starting emails with lines, such as "Dear valued customer". We all feel valued when a brand recognizes us by using details that are specific to us.
Check out the image below from a study by Salesforce, which shows consumers' expectations regarding personalization.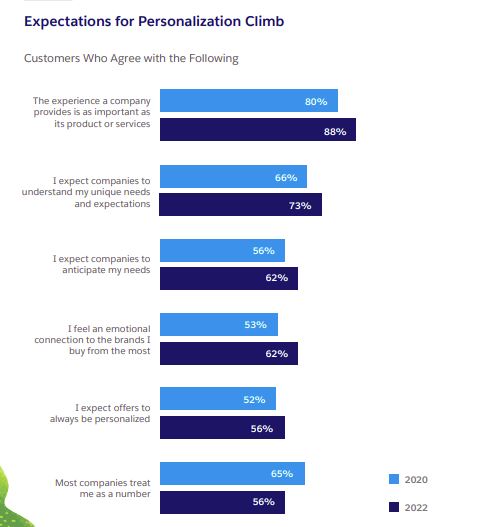 Image Source: Salesforce
Going by the above chart, customers consider how a brand makes them feel and prefer a personalized experience.
That's why email personalization remains an effective tactic to get people to open and read emails. Also, personalized emails make a brand feel familiar.
To implement personalization as one of your email marketing strategies, take the following steps:
Segment your subscribers' list - At the heart of effective personalization is customer segmentation. This involves classifying your target audience into groups of subscribers with common attributes.
You can form segments based on age group, income levels, interests, location, etc. Other ways of segmentation for email campaigns include sub-grouping based on their past purchases, email engagement, and customer stage in their buyer's journey.
This is where you will need a good lead generation solution. If you want to compare a few leading tools, this Atrock post could be very helpful.
Customer segmentation enables you to gain insights into your audience so that you can send offers and content that's relevant to their needs.
Add personalized details - This step capitalizes on the subject line, preview text, and sender's details. You can grab the recipient's attention by being strategic with the information you add to these fields.
Consider using your name, company name, and position or adding the purpose of the email in the field "From". Also, address recipients by their first name, use their birth dates when appropriate, or add other relevant personal data.
Invest in a good email marketing software that offers you an opportunity to design and send personalized emails.
Go for advanced personalization - It's possible to use the customer data at your disposal to offer a mindblowing personal experience. For instance, you can employ trigger emails and dynamic content based on customer activities, such as their past shopping behavior.
Though personalization can increase your email open rates, overdoing it can have some negative effects. Avoid including the name of your customers in the email content many times as this may appear awkward.
Also, don't breach anyone's privacy for the sake of gathering data for personalization.
2. Give Freebies and Offers
Giving something for free is one way to encourage users to give you their email addresses. You'll easily increase your email subscribers with this tactic. That's why it's also among the leading email marketing strategies in 2023.
It is not just good for building an email list, but driving more email opens. An email that quotes an offer in its subject line will attract a higher open rate.
The choice of free gifts can depend on the type of business and your overall marketing goals. But these may range from discounts on select items to vouchers, free templates, and helpful content downloads.
3. Automate Email Campaigns
Automation has been a growing trend in online marketing.
It enables your email campaigns to continue without your direct involvement. You'll have your campaigns running 24/7 thus reaching people in different time zones. Yes, you can generate leads while you sleep!
You could automate your emails by simply setting up the autoresponder feature on regular emails. But for the full effect, you'll require marketing automation software.
Good automation software comes with numerous perks. It can help you collect and classify data to create customer segments.
You can use it to plan, monitor your campaigns, and track conversions. It will also give you real-time analytics and reports to measure the performance of your email marketing strategies.
4. Optimize Emails for Mobile
A large number of the world's population opens emails on their mobile phones. It makes sense to design your emails keeping mobile users in mind.
An email design that's not optimized for small screens won't show the main features on mobile devices. Browsers automatically adjust the design to fit the screen, thus losing important features.
Compare the images in the two screens below.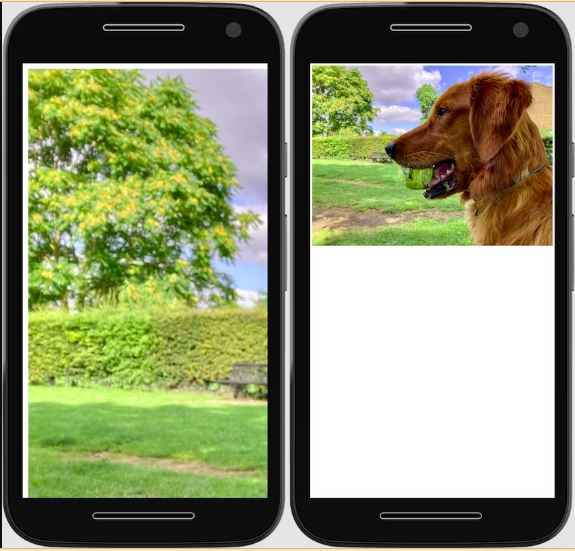 Image Source: Google Developers
You'll notice the dog appears clearly on the second screen but it's lost on the first one. If you design a beautiful email with attractive images that won't show on small screens, the reader won't continue reading. This is detrimental to the success of your email campaigns.
To get emails to open seamlessly on mobile devices:
Choose light and small images
Write one-column emails
Opt for a big font size
Include a one-tap call-to-action button
Make the most important message center of attention
Creating a catchy email design doesn't have to be nerve-wracking. There's a wealth of email template builder tools in the market today. Find one that fits your needs and design emails that capture your reader's imagination.
5. Perform A/B Tests on Design, Email Copy, and Buttons
Another helpful addition to your mix of email marketing strategies is A/B testing. It gives you helpful insights that you can use to make practical decisions that boost your email marketing performance.
A/B testing involves sending email variations to a sample of subscribers and comparing the results.
To get the most out of your A/B tests:
Tweak one item at a time. You can consider a weekly alteration focused on a specific goal and analyze the results.
Don't expect conclusive results with just a few tests. Patience and persistence are paramount with A/B tests. Some tests may give insignificant results.
The key is to stay persistent until you establish a reasonable trend.
Conclusion
There are numerous benefits of email marketing, but you can only reap these by using the right email marketing strategies to run successful campaigns.
The 5 email marketing strategies mentioned above will help you get better results in 2023. Use these and take your email campaigns to the next level.
Leave a comment
All comments are moderated. Spammy and bot submitted comments are deleted. Please submit the comments that are helpful to others, and we'll approve your comments. A comment that includes outbound link will only be approved if the content is relevant to the topic, and has some value to our readers.