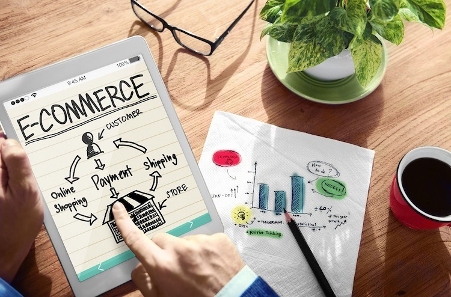 Nearly 15% of purchases are done online as internet shopping slowly but definitely overtakes conventional retail globally. A strong eCommerce website is necessary if you want your small company to participate in the growing trend that this figure represents.
A well-designed eCommerce website is more than simply attractive on the surface. If done properly, it will optimize the customer ordering process and build brand equity that can support your business, resulting in real sales and profits for your small business.
What Exactly is eCommerce Web Development?
The process of developing an online platform or website so that companies may sell their goods or services to clients online is known as eCommerce web development. A shopping cart, a payment gateway, and a backend system that enables companies to handle orders, keep track of inventories, and analyze sales data are often included on eCommerce websites. eCommerce software development main objective is to provide a smooth and user-friendly online shopping experience that enables companies to reach a larger audience, boost sales, and deliver top-notch customer care.
Advantages of eCommerce
eCommerce's ability to help companies reach a wider audience is one of its main benefits. With an eCommerce website, you can market your goods and services to everyone in the globe who has access to the internet. This creates a whole new consumer base, enabling firms to broaden their customer base and boost income.
eCommerce also has the benefit of enabling round-the-clock sales. In a contrast to a physical shop, an online store may be open 24/7 even when the proprietor is not there. This increases the likelihood of closing a deal since clients may shop whenever it's convenient for them.
A Website's eCommerce Components
Each of the key elements that make up an eCommerce website is critical to the success of the shop. The product catalog is the first element. Businesses include all of the goods and services that are offered for sale here. Each product should have comprehensive information, including a description, picture, and price.
The shopping cart is the following element. Customers may use this to fill up their virtual shopping basket with products and then go to the checkout when they are ready to make a purchase. Customers should be able to modify their orders in the shopping cart before submitting their payment information.
The payment gateway is the third element. This system is responsible for processing consumer payments and transferring money to the account of the company's owner. Selecting a secure payment gateway that is simple to use and supports a range of payment options, including credit cards, PayPal, and Apple Pay, is crucial.
Lastly, a strong backend system that enables the management of orders, inventory tracking, and analysis of sales data should be included on an eCommerce website. This system must be simple to use and provide insightful data on the effectiveness of the online business.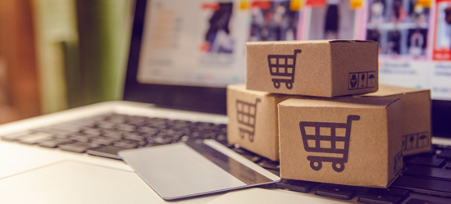 Advice on Establishing a Profitable Online Shop
It takes more than simply putting up a website and adding items to have a successful online business. Here are some pointers for building a successful online store:
1. Choose A Reliable eCommerce Platform
Each of the several accessible eCommerce platforms has benefits and drawbacks. Choose a platform that is user-friendly, adaptable, and offers the tools you need to manage your organization.
2. Provide Top-Notch Customer Support
With eCommerce, customer service is crucial. Quick responses to client questions, thorough product descriptions, and hassle-free swaps are all provided.
3. Make Your Website Search Engine Friendly
Search engine optimization (SEO) may raise the position of your website on search engine results pages, increasing traffic and revenue.
4. Use Social Media To Promote Your Products
Social media sites like Instagram and Facebook may be effective marketing tools. Use them to promote your items, interact with consumers, and increase website traffic.
5. Provide Specials And Discounts
Discounts and promotions may help draw in new clients and promote repeat business.
Conclusion
The modern company requires the establishment of eCommerce websites. Businesses can reach a larger audience, boost sales, and provide top-notch customer service with the appropriate eCommerce platform and strategy. Businesses may prosper in the cutthroat eCommerce market by concentrating on the crucial elements of an eCommerce website and adhering to best practices for setting up a profitable shop.
Share this post
Leave a comment
All comments are moderated. Spammy and bot submitted comments are deleted. Please submit the comments that are helpful to others, and we'll approve your comments. A comment that includes outbound link will only be approved if the content is relevant to the topic, and has some value to our readers.