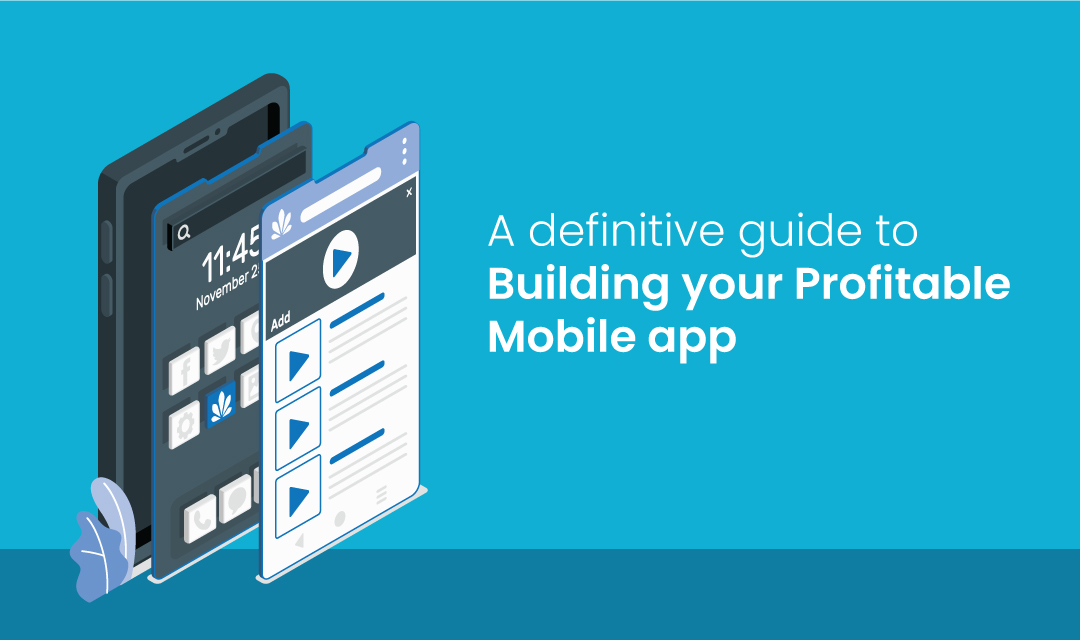 The digital landscape has undergone a seismic shift over the past decades. With the rapid and seismic changes, businesses that want to thrive must adapt to the changes. The unstoppable rise of e-commerce has made building an e-commerce app imperative for entrepreneurs seeking to capitalize on the vast opportunities in the online marketplace. But, how do you build ecommerce app? This comprehensive guide helps unveil the secrets to constructing an e-commerce app that not only captures customers' attention but also drives conversions and revenue. Fasten your seatbelts as we demystify the process and empower you to unlock the full potential of your business in the world of e-commerce.
What is the Importance of Building an E-commerce App?
The shift towards mobile usage has revolutionized the way people shop. Recent studies reveal that mobile e-commerce sales accounted for over 50% of total online sales in 2021. With the rising need for e-commerce, building these apps has numerous benefits. By building an e-commerce app, you can cater to the increasing number of mobile shoppers. In addition, it helps in providing them with a seamless and personalized shopping experience. Moreover, an app allows you to utilize push notifications, location-based services, and other features to engage with your customers on a deeper level. Thus, building an e-commerce app is key to reaching a wide range of users and ensuring your online success.
Understanding the Process of Building an E-commerce App
Building an e-commerce app may seem like a daunting task, but with careful planning and the right approach, you can successfully navigate through the process. You can create a successful e-commerce app that boosts your business and online reputation. So how can you build an e-commerce app? Here are the key steps involved in building your e-commerce app:
Step 1. Define Your Goals and Target Audience
Before diving into development, it's important to clearly define your goals and identify your target audience. Why is this step important when building an e-commerce app? Understanding your target market's preferences, needs, and pain points will help you tailor your app. It's an important process in providing a personalized and user-friendly experience. You can achieve this goal by conducting thorough market research to gain insights into your competitors and customer expectations.
Step 2. Choose the Right Platform
Selecting the right platform for your e-commerce app is a crucial step in this course. What are the best options for an e-commerce platform? There are various options available, such as native apps, hybrid apps, or progressive web apps (PWAs). Native apps provide superior performance and access to device-specific features. While they've got superior performance and access to various features, native apps require separate development for different platforms. Hybrid apps offer cross-platform compatibility, while PWAs are web-based apps that can be accessed through a web browser. When choosing the most appropriate platform it's important to consider your budget, target audience, and desired features to make an informed decision.
Step 3. User Experience and Design
Creating an intuitive and visually appealing user interface is vital to engage and retain users. Invest in designing a seamless user experience (UX) that guides customers through the buying process effortlessly. In addition, you can corporate high-quality product images, clear navigation menus, and a simple checkout process to minimize cart abandonment. Ensure your app's design aligns with your brand identity, maintaining consistency throughout. It's an important step in enhancing your user experience and design.
Step 4. Integration with E-commerce Platforms
To build a robust e-commerce app, integrate it with an established e-commerce platform. This platform should be supporting inventory management, secure payment gateways, and order processing. What is the best platform you can integrate with your e-commerce platform? You can consider popular platforms like Shopify, WooCommerce, or Magento. These platforms offer APIs and plugins to facilitate smooth integration. In addition, they provide extensive features to manage products, handle transactions, and track analytics.
Step 5. Development and Testing
Collaborating with experienced app developers who specialize in e-commerce app development is an important step in building an e-commerce app. These developers will help you transform your design and functionality requirements into a fully functional app. Emphasize the importance of rigorous testing to ensure a bug-free and seamless user experience. Testing should include functionality, performance, security, and compatibility across different devices and operating systems.
Step 6. Security and Payment Integration
Security is paramount when building an e-commerce app. It helps to protect customer information and build trust. You can enhance your app's security by implementing SSL encryption and securing payment gateway. In addition, complying with data protection regulations like GDPR can help to strengthen security. Remember to choose reliable payment gateways that support popular payment methods and offer a seamless checkout experience. These strategies help you to secure your customer's information and details.
Step 7. Marketing and Launch
Once your e-commerce app is ready, it's time to promote and launch it effectively. Promoting helps to reach many potential users or individuals seeking your services. How can you promote and launch your e-commerce app successfully? You can launch and market your app successfully by developing a comprehensive marketing strategy. This strategy will help you create awareness, drive app downloads, and engage with your target audience. You can also achieve this goal by utilizing social media, content marketing, search engine optimization (SEO), and paid advertising to attract users. Encourage customer reviews and ratings to enhance credibility.
Conclusion
Building an e-commerce app requires careful planning, attention to detail, and a deep understanding of your target audience. The above guideline can help you build a successful e-commerce app. By following these steps outlined, you can embark on your journey from clicks to carts with confidence. Remember to prioritize user experience, integrate with reliable e-commerce platforms, ensure security, and market your app effectively. With a well-designed and user-friendly e-commerce app, you can establish a strong online presence. In addition, it helps you reach a wider audience, and maximize your business's potential.
Leave a comment
All comments are moderated. Spammy and bot submitted comments are deleted. Please submit the comments that are helpful to others, and we'll approve your comments. A comment that includes outbound link will only be approved if the content is relevant to the topic, and has some value to our readers.