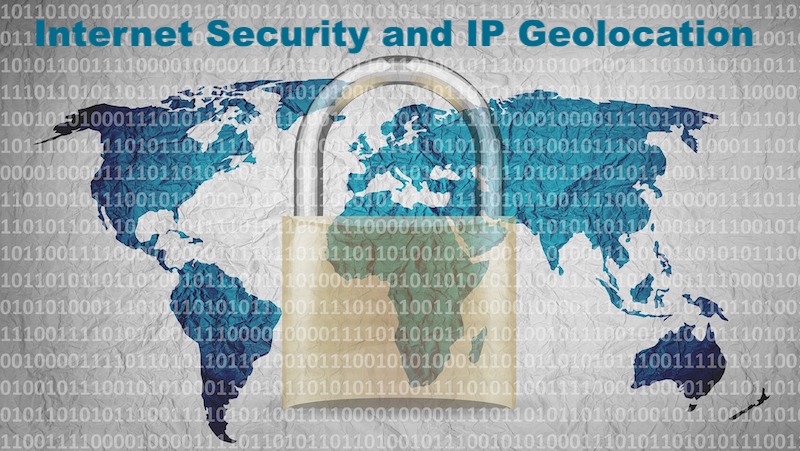 Mac computers have become increasingly popular among users because of their security and reliable operating system. However, Macs can fall victim to cyberattacks and malware like any other computer. In this article, we'll look at how using IP address geolocation can help identify and prevent fraudulent activity.
What is IP geolocation?
An IP address is a unique numeric identifier for a device on the Internet that allows it to send and receive data over the network. IP geolocation is a method of determining a device's location based on its IP address.
IP geolocation can be helpful for locating a computer and identifying potentially malicious activity. For example, if you notice unusual attempts to log into your account from countries you've never been to.
How to use geolocation for IP addresses on Mac?
In addition to using IP geolocation to locate and prevent malicious activity on your Mac, several tools can help manage IP addresses and provide additional protection.
1. Network Utility
Network Utility is a utility that Apple provides in the Mac operating system. You can use it to perform network-related tasks, including managing IP addresses.
You can use the Network Utility to check your network connection, open ports, and ping hosts. It can be useful for checking the presence of network devices and establishing a connection to a remote server. You may also use our online IP Tools to perform similar tasks.
2. Little Snitch
Little Snitch is a tool that allows you to manage network traffic on your Mac. You can use it to monitor application network activity and block suspicious traffic.
With Little Snitch, you can set rules to allow or block connections and monitor which applications are actively communicating with the Internet. It can help prevent unauthorized access to your data and protect your Mac from malicious attacks.
3. IP Scanner
IP Scanner is a tool used for scanning your network and identifying all connected devices and IP addresses. It can also display information about open ports on machines and other helpful information for network administration.
4. Wireshark
Wireshark is free cross-platform network traffic analysis software. You can use it to monitor and analyze data packets transmitted over the network. It is a powerful tool that checks traffic for anomalies and helps identify network security vulnerabilities.
5. Firewall
The Firewall is a built-in tool in your Mac operating system that can help protect your computer from malicious attacks. The Firewall can block unwanted traffic and open only necessary ports.
To set up the Firewall on your Mac, go to System Settings > Security and Privacy > Firewall. You can then choose which applications are allowed and which are blocked.
How can you prevent malicious activity on Mac?
In addition to using geolocation of IP addresses, there are other methods to protect against malicious attacks on Mac computers. Let's take a look at some of them.
1. Installing operating system updates and patches
One of the essential steps to protect your Mac is that Apple regularly releases updates to macOS that contain vulnerability fixes and security improvements:
Automatic updates. Setting up automatic updates is easy to ensure your operating system is continuously updating to the latest version. You can set up automatic updates by selecting System Settings > Software Update and selecting "Automatically download available updates".
Manually installed updates. If you want to install updates manually, you can do this by going to System Settings > Software Update. You can check for available updates and install them here by clicking on the "Update Now" button.
Installing security patches. Apple also releases security patches for MacOS that contain fixes for vulnerabilities found in the operating system. To install a security patch, go to Apple's Downloads page, find the appropriate patch, and follow the installation instructions.
2. Do not open suspicious attachments or links
It's essential to be careful when opening email attachments and clicking on links. Only open attachments if you're sure who the sender is, and don't click links if you're unsure where they lead.
3. Using passwords and two-factor authentication
Using complex passwords and two-factor authentication can help protect your account from unauthorized access. Never use the same password for different accounts; always enable two-factor authentication if possible.
Always be responsible for Internet security
Using IP management tools on your Mac can help improve your computer's security. Network Utility, Little Snitch, and Firewall are tools to check network connectivity, manage network traffic, and block unwanted traffic.
Remember that these tools are not a panacea and do not guarantee complete protection against malicious attacks. In addition, it is crucial to keep your operating system up to date, not to open suspicious attachments and links, and to use strong passwords and two-factor authentication.
Leave a comment
All comments are moderated. Spammy and bot submitted comments are deleted. Please submit the comments that are helpful to others, and we'll approve your comments. A comment that includes outbound link will only be approved if the content is relevant to the topic, and has some value to our readers.