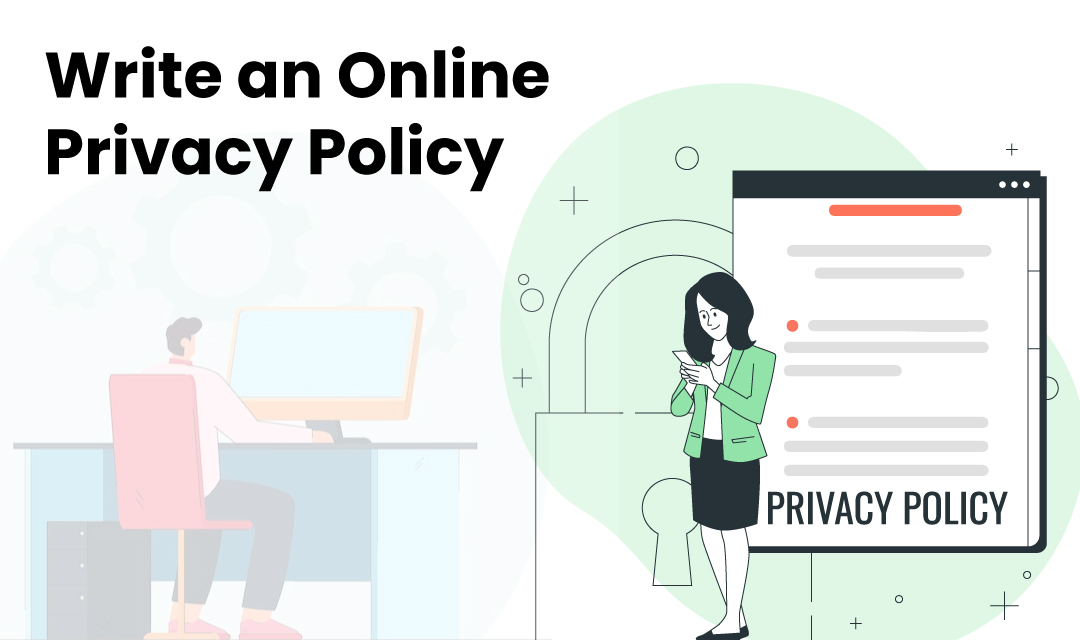 A privacy policy is one of the most vital legal documents for most websites, whether it is a blog or a small business. If a website gathers personal data – statistical, functional, or marketing – they are obligated to inform users about this via a privacy policy as per the privacy laws in their jurisdiction. But, how does one draft a privacy policy? That's exactly what we will be addressing today – the elements of writing a good privacy policy, and the essential terms and conditions to include in every privacy policy.
What is a Privacy Policy and Why is it Important?
Before understanding how to write a privacy policy, let's define it in detail. A privacy policy is a statement drafted by a firm or website describing its rules and methods for collecting and releasing personal information regarding a user (or visitor). This data can include the user's name, email ID, date of birth, address, financial information, social security number, and IP address.
It also proclaims what particular information will be collected, and whether it will be kept confidential or shared with/sold to other firms or websites. Hence, the basic purpose of a privacy policy is to inform users how their data will be handled.
Besides fulfilling a responsibility towards the law, a privacy policy also establishes transparency, confidence, and honesty between clients and users. Moreover, this extensive document can help assure users of some sort of liability protection if there is ever a disagreement about the utilization of information a website has gathered from users.
Things You Need to Know Before Writing a Privacy Policy
To draft the best possible privacy policy, you need to keep a few things in mind, such as:
The privacy policy must be accessible to users and written in easy-to-read language.
The policy must reflect transparency and commitment to user privacy.
Keep the policy updated with the effective date to accommodate any sudden changes in law, your business, or your protocols. Also, notify users of these updates.
Make it easy for users to change, update or delete personal information.
Instill strict internal security processes to guarantee that all personal information remains secure.
Request minimum information from users to provide your services and abstain from installing deceitful tracking techniques.
The Basics of Every Online Privacy Policy
Every privacy policy is customized to the kind of online business it has been devised for. However, certain topics are common in every draft.
If you want to read more on this topic and related topics, feel free to subscribe and order problem research articles and blogs.
So let's begin with the basics for every privacy policy.
1. Information Collected
First and foremost, it is extremely important to tell your users exactly, and in detail, the kind of personal data that will be collected from them. Be as clear as possible to avoid misunderstandings.
Remember to stress how important this information is to you and how your platform makes sure it will remain protected.
2. Methods Used for Data Collection and Usage
List in detail how your online platform will collect personal data from users. This can include obvious methods such as contact forms, or certain hidden methods that are being used on the back end, such as the user's location and IP address.
This is followed by informing users exactly how this collected data will be used – to notify about important updates and campaigns, for advertising purposes, to improve the content, to measure ads, etc.
3. Child Privacy (Under 13)
Even though your online platform might not be targeting children, you must include a section addressing child privacy. Under the regulations devised by COPPA, it might be illegal for your website to gather personal information from minors without a specific protocol.
If your website does target teenagers and/or children, a more thorough children's privacy policy will be required, preferably on a separate landing page. This is because the procedure for managing children's personal information is completely different from adults; hence, it might be necessary to acquire permission from a parent or guardian before collecting any information.
If your business targets adults, only a simple statement is required to limit your liability if a child somehow gains access to your website.
4. Methods of Communicating with Users
You might need to or want to contact users at some point, and vice versa. And since contact information is primarily personal information, you will need to include a communications section in your privacy policy.
Here you will guide users as to how and why you want to contact them – for daily notifications and marketing purposes, product updates, etc. also, make sure you list all the methods of communication you will use.
It is also recommended that you inform users how to opt-out of these communications. This will keep your business in line with anti-spam regulations, and users will also be thankful.
5. Methods of Communicating with You
Providing users a list of methods via which they can contact you with queries or concerns relating to their privacy adds another level of transparency. Assigning a particular email address and/or department to handle these concerns is ideal.
6. Business Transfers
Even if you don't plan on selling your business, you should include a clause on business transfer to limit your accountability if it does happen. This will keep users aware of how their personal information will be transferred to new owners.
7. Resolving Disputes
You may include a small section relating to dispute resolution in your privacy policy, simply stating what measures you will take for settling any disagreements. A more detailed section should be mentioned in the 'Terms and Conditions agreement.
8. Authority to Make Changes
You must inform users that you have the authority to make any changes to the privacy policy at any time and that users will be promptly notified when this happens.
Personalized Sections
Now that we've gone over the basic clauses for any online business, here are some sections customized more specifically depending on the service provided, the information collected from users, and how it is used.
1. Information about Cookies
It is possible that third-party software or plug-in within your website does employ cookies, so it is a good practice to create an individual and detailed cookies policy which:
explains what cookies are
describes the use of cookies and why it is required
identifies the type of cookies being by your online platform
identifies the function of every cookie
2. Third-Party Access
Most websites use third-party affiliates to accomplish various services for them, such as advertising, managing analytics, shopping cart functions, etc. If your business does the same, you will need to add a clause on third-party access to information.
3. Data Retention
If your online platform permits users to create subscriptions or separate accounts, you will need to add a data retention clause. This lets users understand that even if they delete subscriptions and accounts, certain personal information will still be retained on your database.
Conclusion
Now that your privacy policy is ready, you need to give users easy access to it. Users must also agree to the terms to make them more enforceable.
A clear and legible link to the privacy policy is usually given within the footer of the website alongside other policy links, and it must be displayed on every page of the website.
Moreover, a link to the privacy policy should also be given in contact or registration forms. Remember, the key is to remain transparent and establish a relationship of trust with your users. Once they feel they can rely on you to safeguard their personal information, your online business will see nothing but growth.
Leave a comment
All comments are moderated. Spammy and bot submitted comments are deleted. Please submit the comments that are helpful to others, and we'll approve your comments. A comment that includes outbound link will only be approved if the content is relevant to the topic, and has some value to our readers.