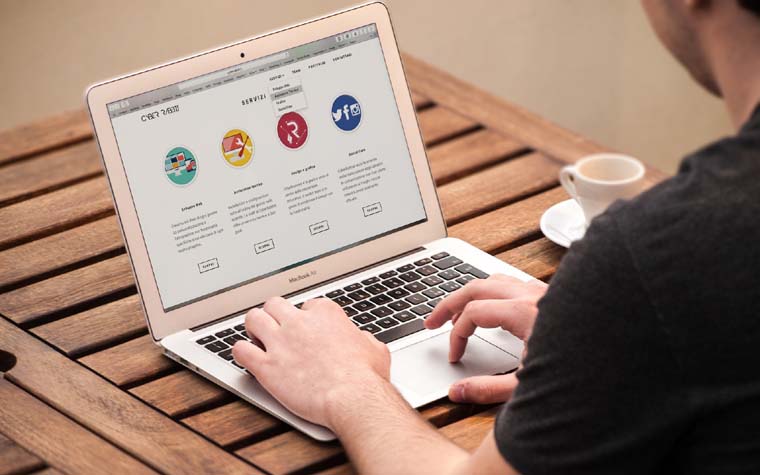 Modern customers turn online for suggestions on products and services they want to buy. The Covid-19 pandemic accelerated the switch from brick-and-mortar stores to online stores. Because of that, every business needs a website because a solid online presence is vital not just for eCommerce but all businesses.
The phrase, "online presence", has a deeper meaning than what some internet users think. It involves reputation and credibility aside from placing your business in front of your target audience. That means being discovered when people search online for your brand, products, or services and interacting well with your content.
Many previously unknown businesses are now popular because ideal customers discovered them while searching for solutions for their needs. Your website should be one of the items in the list of results that search engines return when people browse the internet. Consumers and search engines dismiss websites without any relevant or valuable information.
So then, here are tips on how to increase your online presence using your website.
Build a Unique Website
A website is the main route to a better online presence. It's the digital location of your brick-and-mortar store. So, a website is your online store whether you sell your products and services offline or online. Plus, the digital property is something you own. All the content, media, and information that you put across in your PDP belongs to you. Hence a strong website is something that's pivotal.
As a result, it's tough to do business online without a website unless you want to list your products on platforms such as Amazon, Craigslist, Shopify, eBay, etc. You can use a website builder, hire a professional web designer or use your in-house developer to create your website.
Such experienced designers will help your site to reach its full potential, unlike DIY builders. Your website should contain vital information, including location, contact details, products or services, prices, etc.
Aside from displaying business contact details, your website should consistently publish high-quality content. Content Optimization adds value to your website by allowing you to create quality content and optimize it. Content is key because it attracts relevant visitors and opens doors for them to your site.
A good website should load fast, have the corporate colors of your brand, responsive design, adhere to search engine optimization best practices, and feature relevant calls to action (CTAs). Consumers tend to judge an organization's credibility based on its website design. Indeed your website should be an excellent lead-generating tool based on its appearance and functions.
Optimize Your Site for SEO
Search Engine Optimization (SEO) is a critical feature in enhancing your online visibility on Google, Bing, and other search results. For instance, a company that sells clear phone cases wants its website to appear at the top of search results for clear phone cases. In essence, when the user searches for a keyword that's relevant to your product or service, your website should appear on top of the search engine results page.
SEO helps you optimize your site to appear when internet users search for products your company is offering. Indeed most people focus on the results appearing on the first page. That means your site will have nil or less traffic, sales, or leads if it doesn't appear at the top of the search results.
Here are tips on optimizing your website.
1. Off-page SEO (Off-site SEO)
These comprise all the external actions you take to improve your rankings within search engine results pages (SERPs). It involves building backlinks because a site with many high-value links ranks better. These include:
Natural links
These are organic links that websites earn from publishing content relevant to the audience on other websites. A natural link is an excellent way to increase your website's domain authority. People are happy to feature your content if it's of high value.
Manually built links
These are links you obtain by investing energy and time, such as asking bloggers and other website owners to feature your page. Small unknown businesses use manually built links to show bloggers that they have high-quality content worth featuring and sharing. Link building services like Backlinkers will help you build external links to your website.
Self-created links
The link doesn't have huge effects on SEO. Website owners create these links to beguile search engines that the links are important or relevant. You can create a self-created link by adding a backlink to the blog or forum comments.
2. On-page SEO (On-site SEO)
It involves optimizing your web pages to boost your site's search engine rankings and get organic traffic. You optimize your website by publishing high-quality content with optimized headlines, images, and HTML tags (header, met, and title).
3. Technical SEO
It involves optimizing your website and server to help improve organic rankings. Search engines prioritize websites with specific technical characteristics, including a secure connection, fast loading time, and responsive design.
Create a Seamless Digital Experience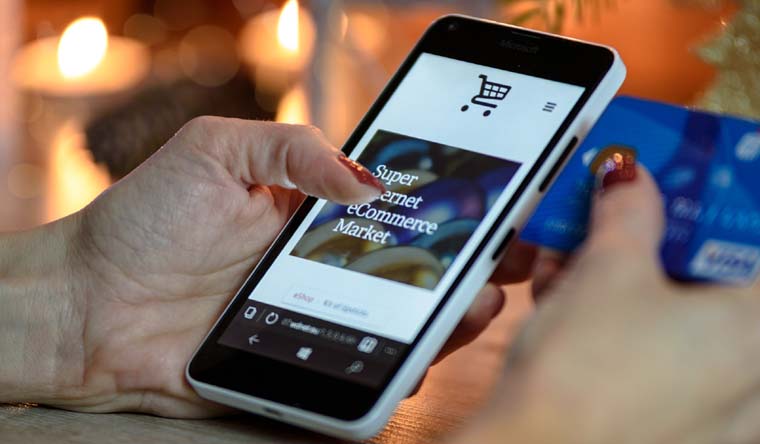 Businesses strive to create a solid online presence to offer the ultimate digital customer experience. Customers view the experience they receive on websites and mobile apps as important. Therefore launching a site is not enough; it must provide an engaging, user-friendly, and delightful digital customer experience.
Here are the best practices for creating a digital customer experience for your website.
4. Know Your Audience
Businesses must know who their customers are before they can create a digital experience. Create buyer personas and tailor your digital customer experience strategy to meet and exceed their desires and needs. Consider your customer journey. Think about the goals the lead that visits your website wants to accomplish and then map out their journey.
5. Offer an Omnichannel Experience
Modern customers crave an omnichannel experience. They want to engage with brands that provide them with more communication options, including Phone calls, emails, chats, SMS, social media, etc. Companies that provide their customers with multiple communication channels and send marketing offers via mediums they consider comfortable have high customer retention rates and greater online visibility.
6. Adopt Analytics
The market is flooded with reporting tools that help brands monitor digital customer experience. You can use Google Analytics to track your website and identify points of friction within the website.
If not, you can outsource content marketing services to help you identify the challenges that your leads experience to reduce abandoned carts and churn rates. Reviewing the favorite tools for your return customers can help you adjust your site and page navigations.
7. Manage Customer Feedback
Asking customers what they want can help improve your online visibility. You can conduct a survey or poll and ask your customers whether they can recommend your website or app to their peers.
The feedback will help you identify where to improve your digital experience, content branding, or what they value the most in your products and services.
Create High-Quality Content
The overall goal of each company is to make money. However, it isn't easy to make money without being customer-centric. Your business can create value by providing high-quality content online that meets your customers' expectations.
Begin by creating a content strategy. People like reading brand-provided content that addresses their questions. Your business can generate content that adds value by identifying your target audience's pain points and motivations. That means creating a buyer persona.
The second step is to brainstorm topics that interest your audience and generate unique content that excite them. You can use the right headline for your readers and search engines.
Effective keyword usage helps users to find your content online and your page to rank for those keywords. Indeed quality content ranks well in search engines. Google uses algorithms in every search that focuses on expertise, authority, and trust and reward high engagement.
Search engines measure engagement through click-through rate (CTR) and dwell time. Because of that, your Google SERP position goes up or down based on the CTR of your site experience.
Here are the qualities of great website content:
It's actionable
It's credible
It's original
It's thought-provoking
It's easy to read
It's valuable
It's purposeful
The following are added benefits of quality content:
Data, not biased views, should back up quality content. Such magical content drives traffic, leads, engagement, and digital presence.
Unique content types like articles, newsletters, blog posts, videos, white papers, and infographics help brands stand out from the noise on digital platforms. Publishing informative content enables your business to demonstrate expertise and confirm that you care hence a long-term relationship.
Valuable content increases social media engagement, captures attention, and triggers an emotional response. The high interaction with your content on social media channels directs traffic to your website, increasing engagement, conversion rates, and sales.
Follow-Up on Your Website Visitors
Internet users may learn about your company while browsing. They may view your site and exit without taking the desired action, such as clicking on your content, subscribing, or downloading an item from the site.
Your site should entice visitors to leave their details, including their email addresses. Tell them how you intend to use their details and reassure them that you won't share their information with third-party. There should be a clear call to action for your efforts on sharing content or offering information.
After collecting the data, use it to send them a newsletter periodically or a discount coupon for your products and services. Offering real value in return helps to keep them aware of your company and provides additional details about your offerings.
Conclusion
The online landscape is constantly changing because many factors are involved. Even so, that is not an excuse for your business to ignore its online presence. A website opens the door to your business, so building a solid online presence is crucial.
Creating a unique website and an effective content strategy can help meet your visitors' expectations. It can help your content and web pages rank at the top of search engine results. Offering seamless digital experiences motivates website visitors to return and purchase from your business.
Therefore follow up on your site visitors when they leave their contact details. You can send them a discount coupon or newsletter periodically and encourage them to recommend your business to others. Indeed increasing online visibility through a website needs a lot of time and effort. But it's doable.
Leave a comment
All comments are moderated. Spammy and bot submitted comments are deleted. Please submit the comments that are helpful to others, and we'll approve your comments. A comment that includes outbound link will only be approved if the content is relevant to the topic, and has some value to our readers.