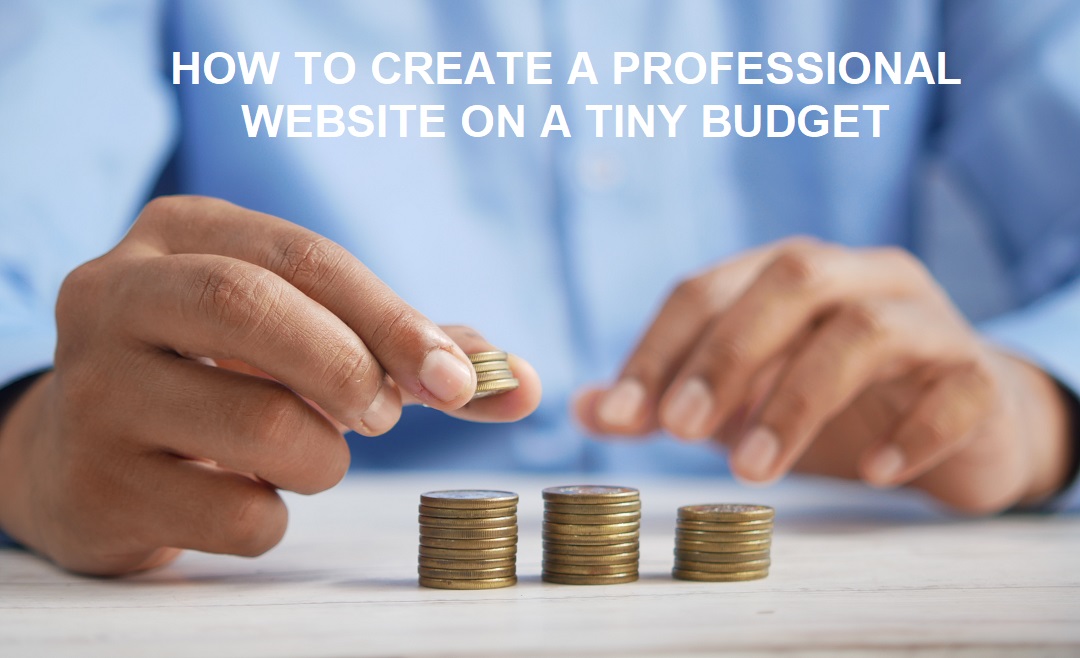 Having a professional website is essential for personal branding and business growth. However, It's a common misconception that creating an impressive website or landing page requires a considerable budget, deterring many from pursuing or refining their online presence.
Fortunately, there are numerous ways to establish an engaging and polished website without breaking the bank. Ready to embark on your low-cost web development journey? Read on!
10 Budget-Friendly Ways to Create a Professional Website
While a large budget can make it easier to make a professional-looking website, it's still very much possible to create an incredible webpage, especially if you utilize our 10 strategies.
1. Plan Before You Build
Before starting your website, brainstorm and create a detailed plan. List your primary goals, target audience, and essential features required for accomplishing those objectives. When you understand what you need, you can efficiently allocate your resources where they matter most.
2. Choose an Affordable Hosting Solution
There are various web hosting providers that cater to users with minimal budgets. Research affordable options like shared hosting plans that include domains or free platforms such as WordPress, Squarespace, or Wix. Weigh their pros and cons to find the best fit for your needs.
3. Opt for a Free or Low-Cost Website Builder
Website builders like Wix, Weebly, and WordPress offer user-friendly and drag-and-drop interfaces with customizable templates at no or low costs. Explore different options and select one that fits the visual aesthetic of your envisioned website while staying within budget.
4. Take Your Own Photos and Edit Them Yourself With Free Tools
High-quality visuals are necessary for creating an appealing site, but professional photography can be expensive. To minimize your expenses, capture photos on your smartphone or any camera you have on hand. Then, use free tools like Picsart or BeFunky to edit photos easily online.
5. Utilize Free Fonts and Icons
Ensure that you have access to multiple sources of free fonts and icons (such as Google Fonts and Font Awesome), which give your site a unique touch without breaking the bank. However, if you're planning to use custom fonts in the future, it may be cheaper to pay for a license.
6. Leverage Social Media Integration
Increase traffic by integrating social media sharing buttons on your website's main pages, allowing visitors to navigate seamlessly between platforms. Not only does this effortlessly achieve a wider reach for your brand, but it can also open you up to social media sponsorships.
7. Optimize the Loading Speed
Limit your image sizes and use lightweight themes to increase site load times without spending cash on premium optimization services. Faster sites receive better search engine rankings, which draw in more visitors. A custom website may be necessary once you start scaling.
8. Prioritize Mobile-friendliness
Nowadays, more people access websites via mobile devices than desktop computers. In fact, 52% of all website traffic is accessed on mobile, and technical search engine optimization requires mobile optimization. For these reasons, it's vital to build a responsive site on mobile.
9. Focus on Essential Features First
A professional-looking website doesn't have to be loaded with every cool feature you can think of, as that can affect your customer's experience. Stick to the basics, prioritizing sleek and functional designs. Transparent menus and clear calls-to-action will also appeal to visitors.
10. Learn Basic DIY Techniques
Acquaint yourself with fundamental web development skills like HTML, CSS, or SEO basics to make simple adjustments independently instead of relying on pricey developers for trivial tasks. The more you learn about web design, the less you have to outsource to another company.
Conclusion
There is no need to fear the process of building a professional website on a tiny budget. With creative planning, smart use of available resources, and a willingness to learn new skills, you'll be well on your way to making an online presence that truly stands out.
Share this post
Leave a comment
All comments are moderated. Spammy and bot submitted comments are deleted. Please submit the comments that are helpful to others, and we'll approve your comments. A comment that includes outbound link will only be approved if the content is relevant to the topic, and has some value to our readers.