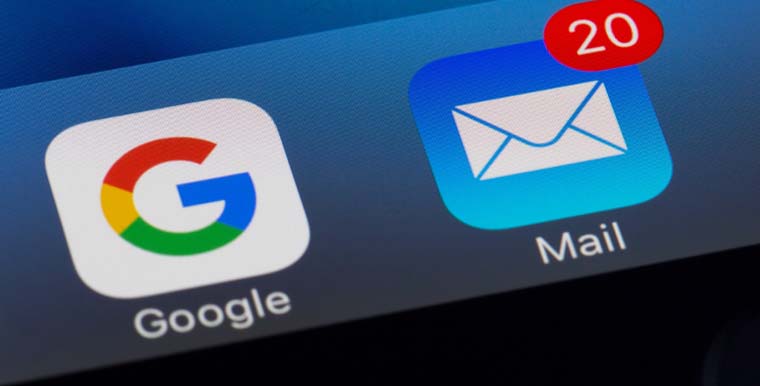 If you're looking for a solution on how to convert OST files to EML then you are at the right spot. In this article, we will discuss the complete guide of manual and professional methods for converting an OST file to EML. Many users want to shift from one email client to another but the process is not easy. Microsoft Outlook saves multiple mailbox items such as contacts, emails, and calendar entries. On the other hand, an EML file saves emails in a dynamic file format.
To transfer your email from Outlook to Firebird, Gmail, or any other email client, users would have to convert the OST files to EML file format. But, before starting with the process, let's briefly discuss what is OST file and EML file formats.
What is an OST File?
OST is a short form for Offline Storage Table Files and is generated by Outlook, Exchange accounts, and Microsoft 365 accounts. Emails, calendars, tasks, contacts, and other data are stored in the OST files. This file format allows users to work even when the internet connectivity is not available or we can say work even in offline mode.
What is an EML File?
EML refers to Electronic mail which contains a single mail with an attachment. Many email client applications allow EML files to store data such as Outlook Express, Thunderbird, Windows Live Mail, Dream Mail, Sea Monkey, etc.
Reasons For Converting OST File to EML
Lots of options are available for users to access their emails from any email client. That is the reason that users want to migrate their emails from one email client to another email client. But that's not the only reason, different reasons are listed below.
Crash or System Failure: MS Exchange server may corrupt your OST file due to a virus or malware attached to your email, and potentially leads to a system failure or crash. Crashes of these types are a little bit difficult to handle and they generate errors in the Outlook profile. In such a scenario, if a user has the backup of its OST then it can be restored in such situations.
Accidental Deletion of Data: If you have accidentally lost your data by deleting it from the exchange server. Then users can recover their lost data by converting the backed up or archived OST file to EML format which will restore the deleted message.
Security Issue of Exchange Server: Live exchange server is not one of the most secure environments to work in, but its features attract the users to use it. If any security threats take place, the data which is stored in the mailbox could be in danger. To overcome these types of security threats and secure your data, you can save a backup of your OST file that can help you to restore the lost data during the data crisis.
Migration of Data: If your company is changing or you are changing its email platform from Outlook to Thunderbird, Windows Live Mail, DreamMail, SeaMonkey, etc. then users can get easier access by converting OST file to EML format to transfer their data from one platform to another.
Above are some of the reasons why someone would convert an OST file to EML format. Let's move on to discuss how to Manually convert the OST file to EML.
Manually Convert OST File to EML
Manual conversion of OST file to EML requires some effort, but it isn't hard to do if we use Gmail and Thunderbird. Let's discuss how this can be done.
Drag and Drop Method:In this method, users need to drag and drop the OST data file that they want to transfer, into the configured Gmail Account.
Adding Gmail Data to Thunderbird: After performing the above step you need to add the Gmail application data to the Thunderbird application. Then after the conversion process, you can access the Gmail data in Thunderbird.
Extract the EML Data from Thunderbird: Now after performing the above steps. You need to extract the EML files from Thunderbird by following the process given below:

Select the Emails that you transferred from Gmail to Thunderbird. You can select them all by pressing Ctrl+A.
Right-click on the chosen emails and then select Save As option. After that, the data will automatically be saved in EML format in Thunderbird.
Browse the location to save the resultant files. Now the conversion of the OST file to EML is successful.
Depending on the size of the OST file, the OST to EML conversion may be very time-consuming, and also may lead to various errors which users will have to resolve manually. If you have to convert multiple OST files, the process can be even more complex.
Converting OST File to EML with a conversion tool
There is no manual method available to convert your OST file into EML format when the OST file is disconnected from the Exchange Server. To overcome this problem and make the process easier, a professional tool may be used to alleviate the problem. One of the tools you may want to try is SysTools OST Converter Tool, a software with many advanced features. It can be used to recover, convert, and save any OST file into various file formats, which include EML, PST, MBOX, MSG, NSF, and EMLX. There are many other conversion tools available in the market, so you're welcome to research and experiment.
Conclusion
The vast differences between the OST and EML file formats make the transfer process challenging. The main query is, "How do I convert significant OST emails to EML files?" The approaches vary depending on whether or not the OST is linked to the Exchange Server. You may use either the manual method or use a third-party tool to complete the task. You may also browse our How to import EML to Outlook article if you're switching to Outlook.
Leave a comment
All comments are moderated. Spammy and bot submitted comments are deleted. Please submit the comments that are helpful to others, and we'll approve your comments. A comment that includes outbound link will only be approved if the content is relevant to the topic, and has some value to our readers.