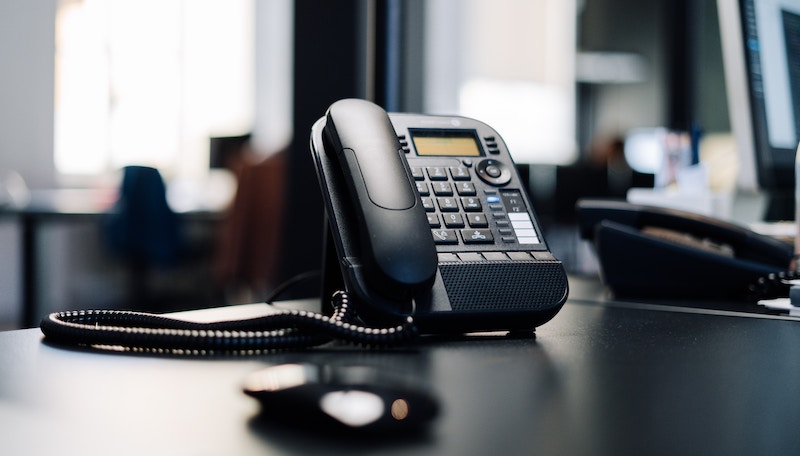 Developing a data-driven marketing plan is vital for every company, allowing them to track key indicators demonstrating their campaigns' effectiveness. One way firms may collect and preserve useful statistical and technical data regarding contact center performance is via call tracking software, sometimes called a call tracker.
Call Tracking Software: Marketing & Analytics Solution
Welcome to our guide to call tracking software. In this guide, we'll discuss what call tracking software is, how it can help businesses, and provide an overview of the different solutions available on the market. We'll also explain how to choose the right call-tracking software for your business and provide tips for getting the best results. Whether you are starting out or a seasoned pro, we will give you the answers on "What is call tracker?" which has everything you need to get the most out of your calls.
What Is Phone Call Tracking?
Tracking software for calls is a tool for keeping tabs on your communications. In terms of incoming phone calls, managers may use the information to evaluate the effectiveness of various marketing activities, including sponsored search, website performance, third-party (affiliate) advertising, and more.
Managers at the company can make sense of the data since it has been made available. A company may use this data to monitor the efficacy of its marketing or staff efforts. Call time, sales, and conversion rates are a few metrics that can be used to evaluate performance.
What Are the Features of Call Tracking?
So what is phone call tracking software, and what does it do? Call tracking may also keep tabs on other milestones and occurrences depending on your needs. You may insert a line of code into your site to activate the program, or you can give out various phone numbers and have the tracker log the calls and their origin as they come in. You can get a wealth of useful information about the calls your company makes and receives daily from this program.
Call data like call duration, caller ID, and call origin may all be accounted for using this software. It also includes other areas of the customer journey, including demographic information from other sources. In exchange, you get detailed information on each caller that may be saved for future reference.
Why Use Call Tracking?
Because phone calls are a common kind of inbound lead generation, phone call tracking helps simplify lead management for many businesses. It keeps tabs on how consumers respond to an organization's outbound marketing efforts.
Sales and marketing teams may better nurture leads and customers by having insight into phone conversations stemming from these activities. Call routing does this by directly diverting qualified leads (those with a complete digital profile) to the best available agent rather than leaving them in a waiting line.
When it comes to commercial needs, though, just what exactly does call tracking solves for businesses? That is a prevalent concern for sales, marketing, and other teams using call monitoring that relies on tracking calls for their business.
First, call tracking makes it easy for firms to expand since a dedicated contact center is not required. Thanks to implementing the call tracking software, they don't have to worry about keeping track of who is calling, when, and why.
Second, having fundamental components of a call tracking system like an IVR (interactive voice response) do mundane chores allows current contact centers to offload a lot of labor.
Last but not least, call tracking can easily and rapidly route calls to the appropriate agents, something that would be impossible if customers had to wait in line behind a human agent for their turn.
In a nutshell, it provides great autonomy to your marketing and customer-related teams in terms of identifying callers and gathering useful data.
Call Tracking Metrics
Tracking calls is useful for companies of all sizes for various reasons. Listed below are some of the most important applications of call tracking for marketing:
Improve customer service
Using call tracking, you can find and connect with your ideal customers. Listening in on incoming business calls provides customer service agents with information that may be used to improve each call's outcome.
Determine the customer's path through the buying process by analyzing the sales cycle
Keeping tabs on your sales calls and client inquiries is easy with the comprehensive solution for tracking calls.
Besides, companies can record phone conversations and call interactions via call tracking. Customer calls may be recorded and listened to gauge how well employees handle calls. You can access everything from their call logs and reservations to their sales tactics.
Collect information about the caller
When calls are monitored, data about callers and call tracking for websites may be used for better advertising, customer service, and product development. Details about who's calling include the following:
Number
Caller name
Caller intention
The time and quality of a call
Location of the caller
Caller's campaign
Recurrent or first-time callers
Caller's purchases
Tracking inbound and outbound calls might be a boon to small businesses looking to expand. Caller location may be determined using call tracking. All of this data is at your disposal for use in future advertising campaigns.
One further perk of employing this solution for lead management is the ability to use dynamic number insertion (DNI) and call tracking numbers. They help speed up sales by highlighting the most promising leads and reducing the time it takes to respond.
How Does Call Tracking Work for Email Marketing?
Email marketing has been successful for a long time, and for a good reason. Email has the highest return on investment (ROI) of any marketing channel, with top campaigns returning up to three thousand percent.
Inbound phone calls have traditionally given companies high intent and strong customer engagement, which leads to sales opportunities and ROI. Email and incoming calls are helpful, but they cannot merge them. Call tracking is the first digital device to effectively integrate email marketing with your company's incoming phone calls.
Advanced email and call tracking technologies may automate customer interactions and increase engagement, improving marketing results beyond each channel alone. This email approach can help you get more customers to call.
Call Logging and Its Benefits
You may also use online call logging software for your business as an alternative to other marketing tracking tools. Call logging is the process of recording and storing technical and statistical information about incoming and outgoing phone calls, which is useful in PPC call tracking, a.k.a. pay-per-call.
Companies that deal directly with their customers, such as insurance and home service providers, might benefit from using such software since it provides them with organized data on their clientele. Business analytics and predictive modeling rely heavily on easily searching, filtering, and generating reports, all of which are automated by the system.
Final Thoughts
Thank you for taking the time to read our short guide on call tracking software. We hope this guide has helped you understand the basics of call tracking, and now you know how to manage, track, measure, and optimize your call center performance.
With the right call tracking software, you can track inbound calls, monitor campaign performance, and analyze customer data in real-time. On top of that, it will help you better understand your customers' needs and provide targeted and personal service.
Remember, call tracking software is only as effective as the data it collects. So make sure to take the time to set up your software correctly and regularly analyze the data. That way, you can ensure you're gaining the most out of your investment in this technology.
Leave a comment
All comments are moderated. Spammy and bot submitted comments are deleted. Please submit the comments that are helpful to others, and we'll approve your comments. A comment that includes outbound link will only be approved if the content is relevant to the topic, and has some value to our readers.