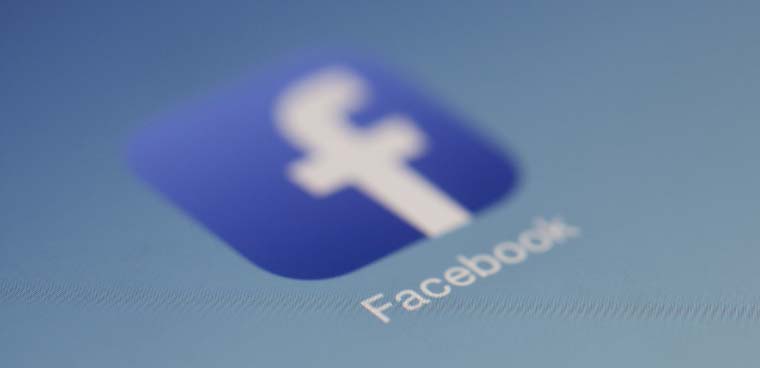 The constant comments by business owners that Social Media Marketing (SMM) is useless were a bad trend in internet marketing in the decade before. The passionate remarks "We have buried so much budget in these social networks!" or "SMM does not pay for itself" are frequently added to this. Only harmless formulations have been chosen by us.
When this occurrence acquired a widespread nature, it was necessary to investigate the issue, look more closely at the causes, and "separate the wheat from the chaff."
Whether SMM's workability is actually in doubt
If you look at the situation from the inside or even look at it from a different angle - from those who sell SMM as a promotional service, the big players in the market sell SMM in conjunction with other company services, or "give" it to the customer. Why so?
We can assume that customers and advertisers alike think that SMM is not effective enough for a single service and use it as a token of appreciation without charging extra for it.
But it wasn't always like this. Profits were naturally "pouring" into small and large businesses when SMM was still a new sector and all marketing measures were carried out on a whim. However, this phenomenon started to disappear with time. In the first place, everyone jumped into social networks, and in the second place, SMM has changed from an unprofessional and subterranean type of advertising to one that is professional and rather aggressive.
However, SMM employees are caught in a middle ground between experts and novices. Many reasons contribute to this professional blurring, but we won't discuss them here. Today, we'll think about the effects of this phenomenon - or, to be more precise, we'll list five reasons why SMM might not work.
Reasons for the drop of SMM efficiency
Reason #1. Competence of the SMM-specialist
We compromise quality for consistency because of the competition for users' attention, the mechanism for distributing content, and the algorithms used to rank posts in the "smart" social networking feed. That is to say, carefree admins frequently write "pulled-out-by-the-ears" posts that are occasionally even absurd in content. Why is the question. The reply is "to be" (it certainly sounds different).
The professionalism of the SMM specialist himself should be looked to for the answer to this seemingly absurd problem. In this situation, he must strike a balance between the law and common sense. To fully commit to the project, research the target audience, and provide them with relevant info. Despite being rare, it is of top quality.
Reason #2: Useful content is not a priority
Excessive and sugary glorification of the merits of a brand or company in the minds of the audience - this is the boundary beyond which you can sharply "fail" in the eyes of subscribers and cause a negative, expressed in unsubscribes and distrust.
The idea of the content's value to people should serve as our guide in this situation. This is the best way to show information that doesn't have any extraneous meanings. People consume informative content and unwittingly develop brand loyalty.
Reason #3: Commercial posts
Commercial-filled company social media pages are typically permanently "dead." Nothing happens to them, and posts with a call-to-action simply don't work. Just because they are necessities like food or hygienic products doesn't mean people should buy them on a daily basis. Such content will only lead to rejection and a desire to escape from continuous calls for financial assistance.
The solution is to be found in the creative approach discussed above in Reason #2.
Reason #4: Sales funnel
You have undoubtedly "been lost" on the new website more than once, but each time the desire to learn more or to make a purchase swiftly vanished. This is referred to as a break in the sales chain in the language of advertisements. This means that the customer cannot make a purchase since the usability and design of the company's profile on the social network are either not developed at all or are done so carelessly. The visual and interactive components of the profile should guide a person to the desired action so that this comprehension happens unconsciously.
If a person doesn't understand where to "click", he leaves the web page. If this is not a one-time occurrence, the website actually sells poorly or not at all. This implies that SMM ultimately turns out to be unprofitable.
Reason #5: Ignorance of audience behavior patterns
Without understanding how the typical social network user behaves when they are part of a certain website's target audience, it is hard to eliminate the fourth reason. In order to establish the best design, a content strategy, the appropriate language to interact with the audience, and eventually, a kind of community of people who are ready to buy, you must be able to predict this behavior. However, you must first construct a user-friendly page before this community may start. Comfortable in all ways in which social media sites are intended to be used.
Here is where an SMM expert's broad marketing perspective might be useful. The SMM manager's practical experience and capacity to "get used" to the page visitor and be able to look at him with his eyes will determine how soon a set of actions can be discovered to finish the SMM work on the project and make it intelligible to the end-user.
This is a basic set of reasons that are worth working through in the first place, if the project's social networks, as they say, do not convert. Here, it is advised to use both a subjective point of view and to seek the assistance of coworkers with little experience in internet marketing. This can help you see things more clearly and identify any shortcomings.
Results will already be evident if adjustments are done in accordance with these causes, but if nothing changes or things get worse within a few months, attention should be given to the effectiveness of these corrections and the credentials of the community administrator.
Share this post
Leave a comment
All comments are moderated. Spammy and bot submitted comments are deleted. Please submit the comments that are helpful to others, and we'll approve your comments. A comment that includes outbound link will only be approved if the content is relevant to the topic, and has some value to our readers.