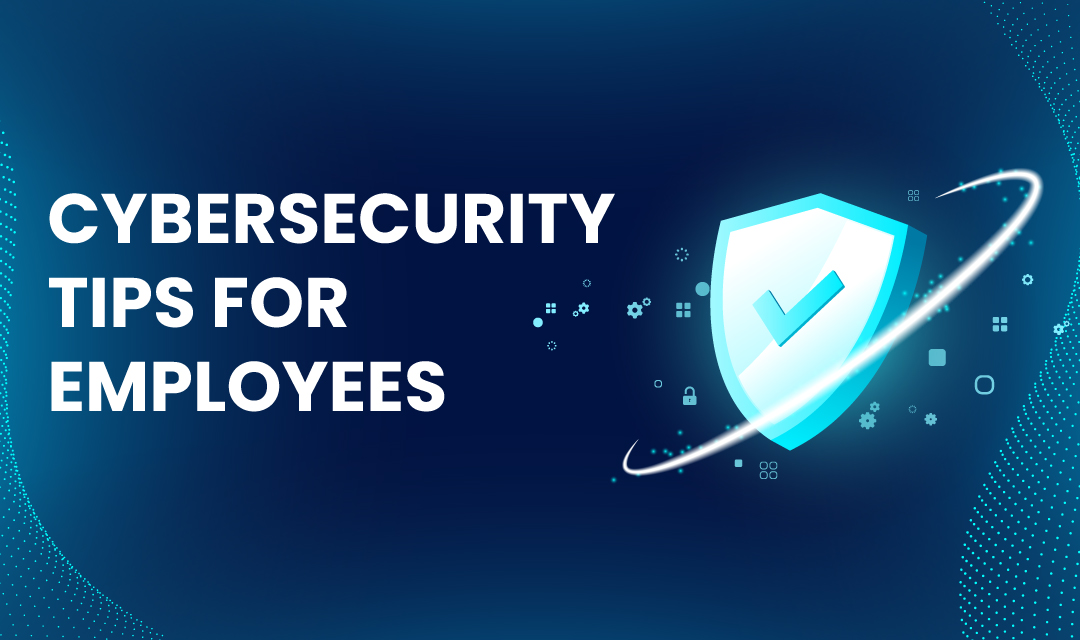 The recent changes in work styles experienced by many businesses and individuals due to the coronavirus pandemic have put a heavy burden on the IT departments and technological structures of these companies. Working from home is becoming more and more popular among employees because they believe they are more productive. Moreover, they do not need to commute for a long time to work and distracting factors do not have much influence on their work efficiency.
It seems that everyone, business owners, managers, and office workers can feel quite satisfied with the situation. In addition, the fact of the predicted telecommuting increase in the next decades cannot be ignored.
However, there are certain categories of people who are completely not happy about that. These are, first of all, IT professionals working for the company which decides to practice remote work for their employees. The worry is not about the capacity of their servers and communication systems. Security of the company's information is the issue that everyone cares about nowadays. With the growth of telecommuting options, cybercriminals, cyberspies, and scammers have become equally more active. They know very well how to make use of this situation and benefit from it as much as possible.
To decrease the vulnerability of business's sensitive data, financial information, accounts, and project work, we have decided to compile a set of specific tips related to cyber security of employees who work from home. This article may also be interesting to employers, owners of big companies, IT experts, and everyone who knows much or learns a lot about the use of VPNs, Proxies, DDoS, or WebAuthn technologies to improve the security of business data or personal information.
1. Updates Are an Essential Part of Computer Security
No matter how many devices you are using for your work and other purposes, all of them should have the properly updated software and apps. You must not ignore the offers for updating which come to your device via the Internet connection. Though many updates are done automatically, the others require your permission. So, don't postpone this important protective procedure for a long time.
2. Be Careful About Phishing
Flooding email inboxes with fake emails has become a common thing during this remote work increase. They are called phishing scams. Many of them nowadays can relate to the pandemic issues. Sometimes, cybercriminals use fake addresses which may resemble your company's. Such email includes the attachments and it asks to open them to get acquainted, for example, with the company's new regulations related to the pandemic. When you open such an attachment, you get malware on your gadget. That is why try to never open the suspicious email and avoid any attachments to it.
3. Use Different Devices for Different Purposes
When you use your laptop for watching Netflix videos, your tablet or phone to make some payments, and your PC for doing some work tasks or managing the business, everything is OK. If you try to do all these things from your personal device, the company's data is threatened because your device may not have the appropriate level of protection. In addition, never allow your friends or family to use the computer which is meant for your working tasks. Cybercriminals know very well that the only computer at your home is used for multiple purposes and they will try to infest it with fake letters, accounts, ads, and popup windows to insert the scam and malware programs via them.
4. The Active VPN Can Solve Many Issues
Employers should understand that using the VPN client for communication with their employees is one of the best ways to block any intrusions. The same goes for remote workers. If you work from home, keep the personal VPN turned on, no matter whether you need it right now. When important information is transmitted via VPN from the manager to employee or vice versa, no one can intercept or even see it. It is called data encryption and it works well against various cybercrooks or spies. You should also avoid public Wi-Fi networks while working with your company's VPN.
5. Renew Passwords as Often as Possible
Most people use passwords to their devices for years or do not have them at all. It can decrease the computer's security to the greatest extent. As for the password's length and reliability, it should contain not fewer than 10 figures, lowercase and uppercase letters, digits, and special symbols (for example, @). The more complex the password is, the harder it will be for a cybercriminal to break it and see your information.
6. Multi-Factor Authentication Is a Great Protective Means
This is one more powerful layer of protection. Even if your organization does not require this method, try to use it anyway to ensure your peace of mind. Normally, multi-factor authentication (MFA) includes two parts of verification. Such methods may involve passwords and security signs (tokens), or even the fingerprints as the biometric identification.
7. Create Backups in the Cloud
The most unpleasant situation that can ever happen to you is the loss of all the information on your computer because of someone's mistake, ransomware, or your own carelessness. Cybercriminals can also steal the information if they manage to get to it. The best way to keep the data secure is to create a backup file preferably, on the Cloud. You can delete the information from your remote computer in case you do not need it right now and put everything on the Cloud. The system is reliably protected and does not allow for any intrusions.
8. Install Antivirus Software
The reliable antivirus should be installed and constantly updated. The advanced antivirus can become a strong line of defense. It can detect and block any malware. Even if it has penetrated the computer system via email, the scammers will not proceed further because the antivirus will delete any suspicious third-party programs.
9. Keep Firewalls On
The main function of the firewall is to make up the barrier in the way of suspicious programs. It just closes ports to communication.That can, on the one hand, stop the malicious software from entering the system and, on the other hand, prevent data leaking from your device. Most operating systems and routers usually have a built-in firewall. Your task is just to switch it on.
10. Take Care of Your Router's Security
Your home Wi-Fi network needs a strong password, too. Your router may come with a default password. You need to change it. You also need to alter your Wi-Fi network's SSID. It will make it challenging for cybercriminals to get access to your home wireless network. Protect the network with the special encryption. To do that, open your Wi-Fi page on the browser. Choose one encryption from the list. It can be WPA, WPA2, or WEP. WPA2 is the most reliable one.
11. A Webcam Cover Can Protect You from Spying Eyes
If you use video conferencing and zoom calls for communication with your colleagues and managers, think about purchasing a webcam cover. Cybercriminals can hack your webcam and watch your working process. If you block the camera's view with a special cover, doing that will be impossible for them. You can also add some security software to your device which will inform you when the attempt of hijacking your webcam is made.
Conclusion
Keeping your online workplace completely secure is your field of responsibility. Using VPNs, strong passwords, antivirus software, 2FA and other security tools will reduce all the threats and make your work from home more comfortable and protected. Never underestimate the hazards of intrusion. Using the tips above will help you feel safe and sure that your company's sensitive data and the private information of your own will stay secure.
Leave a comment
All comments are moderated. Spammy and bot submitted comments are deleted. Please submit the comments that are helpful to others, and we'll approve your comments. A comment that includes outbound link will only be approved if the content is relevant to the topic, and has some value to our readers.