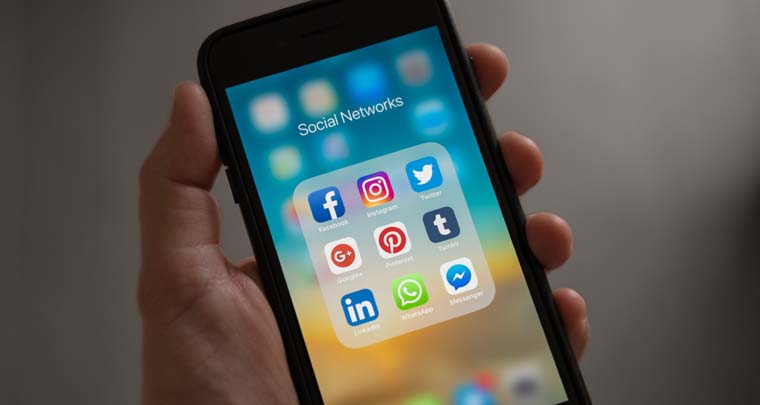 Social media marketing is face-paced and it's crucial that your brand is up to date on current trends. Marketing has evolved due to social media and platform algorithms. Most established companies advertise their brand on a variety of platforms simultaneously. Having a social media team or manager can help your brand do well with content creation. Ephemeral content is a huge way to boost your brand's marketing strategies. It is the new wave of advertising and business promotion. This is why you need to get your brand involved in the ephemeral content space.
Ephemeral Content Explained
Ephemeral content is daily posts that are highlighted on your feed for up to 24 hours. After the 24 hour period, the content disappears. Stories, posts, text, and videos are all forms of ephemeral content. Unless you repost or save the ephemeral content, it will be erased from your brand's media feed. This daily posting can help you better engage audiences and grow your following and brand outreach. You've probably witnessed companies you follow to post on their social media stories daily promoting their brand. Refreshing, constant content is an asset to your brand, and helps you become successful at social media marketing.
Desire For Easy to Consume Content
With the success of platforms such as TikTok, Youtube, and Instagram, it's clear to see that short, brief content is highly desirable. Most people crave quick dopamine rushes that can be given to them by interacting with attention-grabbing, face-paced media. TikTok videos typically range from 15 seconds to 3 minutes long. The platform has performed so well because of the constant amount of content being pushed out. Many brands have reached better success by creating a TikTok profile. Instagram has a similar equivalent to TikTok videos called reels. Instagram reels are also short videos that usually never last more than a few minutes long. They have become a popular feature on the platform. Youtube does favor longer video content, but the sweet spot of video length falls between 10-and 20 minutes. This short-formed content is easy for users to consume. Ephemeral content is even easier and more described. While it doesn't exist for longer than a day, followers will look forward to seeing daily posts from your brand.
Types of Ephemeral Content Tools on Social Media Platforms
Facebook, Snapchat, Instagram, and TikTok are four popular social media platforms that have ephemeral content tools. All of these sites have a story feature. This feature allows users to feature a post for 24 hours. It can be a repost of one of their photos, a link to their website, an ad campaign, or a call to action type of post. You can see how many people viewed your story, and review analytics if you switch your platform to business mode. Posting daily to your social media story will help keep the interest of your followers. Millions of social media users consume stories daily so there is a fair chance this type of content will work out for your brand.
Pros of Consistency
Ephemeral content is a simple tactic to enhance the effectiveness of your brand's marketing strategy. The easiest way to have a stable performance and growth is by posting consistently. Ephemeral content doesn't take long to create and post. It also compliments your company's evergreen content. Evergreen content is essentially the opposite of ephemeral content. It's content with the purpose to uphold value and meaning for years to come. This can include information on your brand's policies, product information, and your brand in general. Ephemeral content can be used to keep consumers in the loop of new things. If you fail to post enough, you'll end up losing followers, views, and sales. So ensure that your social media marketer and the team are focusing on posting at least one new thing daily to maintain content consistency.
Ephemeral Content is Versatile
There should be no pressure when it comes to producing ephemeral content. This type of posting is versatile and flexible. Social media managers should have fun and interact with their audiences through this means of daily content. Most platforms have tons of customization features that can enhance the story and ephemeral posts. You can ask audiences questions, do polls, and hold giveaways on stories. Since ephemeral content isn't primarily content, it doesn't have to be as well planned out as lasting content. It's really just an approach to diversify your marketing strategies and expand your brand on social media.
Cost Effectiveness & Raise in eCommerce Sales
This type of content is quick and cheap to produce and can help you raise your sales. People have been more inclined to participate in sales events after watching brand stories. It can remind your customer base of your products and services, pushing them to support you once again. Posting links to your website, new products, and during sales events can also push all types of viewers to support your brand as well. Social media and the establishment of ephemeral content have made advertising easier and less risky. Especially if your brand has a tight budget, relying on social media content may be one of the primary sources of accessible advertising.
How will you benefit from Ephemeral Content?
Ephemeral content has been proven to guide brands to achieve their short and long-term business goals. Though it may not be the best for your brand, it has been a factor that has led to high success rates. Social media has changed the game when it comes to marketing your brand. With the number of people online, high involvement in social media in society, and increased rates of online shopping, social media marketing is a business essential. Short content could be the secret weapon to reaching success and sales goals. Taking advantage of social media in this new wave of marketing will benefit your brand in the future. The more you create content online, the chances of that work paying off will expand. If you are struggling to see positive results in your social media marketing, attempt introducing ephemeral content into your practices.
Share this post
Leave a comment
All comments are moderated. Spammy and bot submitted comments are deleted. Please submit the comments that are helpful to others, and we'll approve your comments. A comment that includes outbound link will only be approved if the content is relevant to the topic, and has some value to our readers.