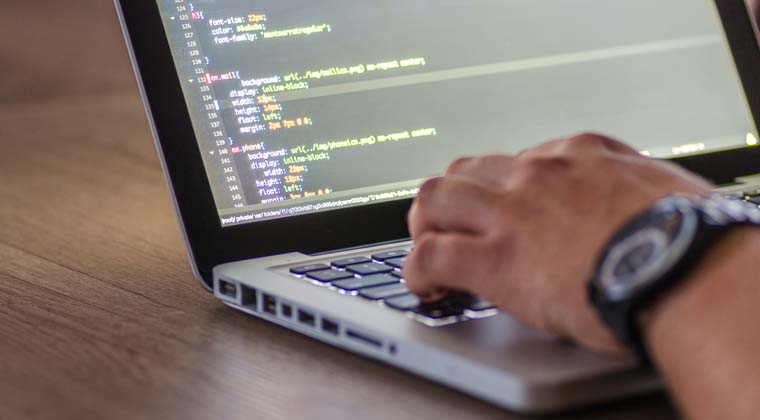 Table of contents
The number of businesses using the virtualized environment is rising. You only need to select one virtualization solution for your IT environment among the numerous available. A multi-hypervisor solution provides benefits over a single-hypervisor environment and can be used in conjunction with two or more virtualization systems.
A V2V converter will be very useful if you need to switch platforms or manage a multi-hypervisor setup.
What is meant by a V2V Converter?
Virtualization platforms come in a variety of formats. In the past, businesses only utilized one platform in an IT environment, but subsequent research showed that a multi-hypervisor environment was superior to a single-hypervisor environment.
New difficulties arise when multi-hypervisor deployment becomes popular. Because each destination platform provides a unique method for transferring virtual machines, data conversion processes are complicated. Maintenance is crucial since different virtualization platforms serve several business systems concurrently. Data transfer needs to be trustworthy.
A virtual machine is converted using a V2V converter so that its operating system, apps, and data may be moved to another virtualization platform. Such a converter, like VMware vCenter Converter Standalone and Hyper-V Microsoft Virtual Machine Converter, is frequently offered by virtualization providers and enables businesses to transfer virtual machines from one platform to their own platforms.
What Makes a V2V Converter Necessary?
Although there are numerous needs for converters, enhancing the efficiency of your IT environment should be your top priority.
A new virtualization solution is required because as the IT environment expands, the old virtualization solution could no longer be appropriate. To use the new IT environment safely, businesses must move virtual machines from the old platform to the new one during the transition phase.
Alongside the new virtualization platform, the old virtualization platform may continue to function. The multi-hypervisor environment is, after all, nothing new. However, the compatibility of various virtual platforms with various apps varies. The virtual machine will be able to better support the IT environment after being moved to the appropriate platform.
The ability to move virtual machines between multiple platforms will increase the IT environment's adaptability. You may utilize one server's hardware resources thanks to virtualization technology, and all servers' hardware resources are completely accessible thanks to V2V technology.
V2V Converter Examples
VMware vCenter Converter Standalone You may convert (transfer) a physical server (computer) to a virtual machine (P2V, Physical-to-Virtual) or move a VM from one virtualization system to another with VMware's free vCenter Converter Standalone (V2V, Virtual-to-Virtual). You may convert both a physical PC and a server running Windows or Linux to a virtual environment using vCenter Converter.
Changes made on the source system and the copied virtual machine on the ESXi host may be synchronized with VMware Converter. With the help of this feature, you may quickly virtualize a physical server that has a lot of data stored on physical drives.
There are two steps involved in converting a physical server to a virtual machine. While the source machine is operational and has data that may be modified by users, the Converter transfers data from it to the target VM in the first step. The synchronization of modifications that have taken place after the first data transfer is done in the second (and last) step.
The change synchronization capability enables you to reduce application downtime during P2V/V2V conversion since the end application only has to be shut down for the duration of the changes being transmitted.
StarWind V2V Converter
A free V2V conversion tool for virtual machines is StarWind V2V Converter. You may use it to convert IMG files, which is StarWind's proprietary format, to VMDK, VHD, and vice versa. This utility transfers virtual hard drive images from VMware VMware format to Microsoft VHD format, and it is really straightforward but helpful. Sector-by-sector copying from one format to another is what is being done here. The original image is retained and unaltered so that you may keep using it.
The free StarWind V2V Converter's distinctive feature is that it enables IT managers to quickly and simply convert any virtual machine from direct attached storage to shared storage on the network. Therefore, moving VMDK or VHD images to shared storage is secure for everyone. This enables the clustering of virtual servers and offers high availability for both virtual machines and applications. Additionally, it implies that after moving the VMDK to shared storage, system administrators will be able to leverage sophisticated VMware capabilities like VMotion, VMware HA, DRS, and VCB.
StarWind Converter's main features are:
Converts between VMDK and VHD and inversely.
Copying sector by sector.
Preserves the original image.
Simple to setup and operate.
Microsoft Virtual Machine Converter
Virtual machines and disks on VMware hosts are converted via the Microsoft Virtual Machine Converter (MVMC) into virtual machines that may run on Microsoft Hyper-V or Microsoft Azure servers. Client PCs running Windows Vista and later and server systems running Windows Server 2008 and later may also be converted to Hyper-V virtual machines using the application. System Center Virtual Machine Manager has subsequently taken MVMC's position as it was decommissioned in 2017 (SCVMM).
P2V and V2V conversions are supported by MVMC 3.0. Either the GUI or a particular collection of PowerShell functions can be used throughout the conversion process. Physical and virtual computers may be moved both hot (while the OS is activated) and coldly using MVMC.
You have the choice of migrating physical computers to Hyper-V or Microsoft Azure. You will be prompted to input the transformation source, which may either be VMware vCenter or an ESXi host, before being asked for the destination path. To carry out the conversion, you can use a GUI or PowerShell cmdlets.
Although SCVMM is now frequently used to manage VMware virtual machines in Hyper-V and Microsoft Azure, MVMC is still occasionally used informally in select areas. SCVMM interfaces with VMware vCenter Server and supports virtual machines on various hypervisor platforms in addition to VMware ESXi hosts.
Conclusion
You may migrate from one virtualization platform to another using the V2V converter, for example, turning an XVA virtual machine to a VMDK virtual machine to go from XenServer to VMware. It may be used to identify a better application environment, swap out an outdated virtual environment, and make better use of hardware resources.
Leave a comment
All comments are moderated. Spammy and bot submitted comments are deleted. Please submit the comments that are helpful to others, and we'll approve your comments. A comment that includes outbound link will only be approved if the content is relevant to the topic, and has some value to our readers.