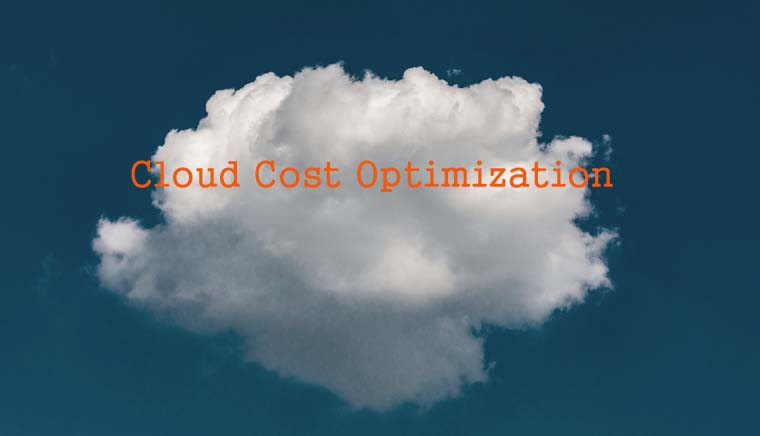 You may have often heard of the iCloud when it comes to mobile or PC memory. The cloud is a wonderful thing, making storage and computing easier than ever before. It's a magical thing conceived on the internet. Long gone are the large bulky memory drives that you would have to physically lug around to access your files. We have the cloud for that!
Large companies who use the cloud for their tasks and systems, of course, would like to get the most out of their investment. This is where cloud cost optimization comes in. But if you have no idea of what the cloud is or what cloud cost optimization means for your company, continue reading our article to find out.
What Is The Cloud?
The cloud is a service offered by the internet. It's not something physical in your computers like an SSD drive or memory card. It's how the internet stores data for you. Some examples of this are your iCloud drive (if you have one) or your google drive.
With the cloud, convenience, and accessibility to your files have never been easier. You can also work with people over the internet in real time by using the cloud. This is vital for team collaboration, especially in work-from-home setups.
What is Cloud Cost Optimization?
Investing in cloud and software is a must for companies nowadays. A cloud is a delivery of computing services, this includes:
Software
Analytics
Networking
Storage
Databases
Servers
Cloud computing is one of the most important and fastest-growing trends in the business world today. By moving your tasks to the cloud, businesses can make significant cost savings, increase efficiency, and improve agility.
Companies and organizations of any kind are using the cloud for a lot of various cases. Some of these include:
Emails
Limit testing
Large data analytics
Virtual desktops
Data backup
Data recovery
However, even with these benefits, businesses still face the challenge of ensuring that they are getting the most out of their cloud investment. This is where cloud cost optimization comes in.
Cloud cost optimization is the process of optimizing your use of the cloud to get the maximum value for your money. It involves analyzing your current usage and making changes to ensure that you are using the cloud in the most efficient way possible.
Why Do You Need Cloud Cost Optimization For Your Company?
The term "cloud cost optimization" before may be familiar to you, but what does it mean?
With cloud storage and cloud computing revolutionizing today's business operations, the need for cloud cost optimization is sure to arise. New cloud technology has given companies great flexibility, scalability, and cost-effectiveness.
However, with continued growth and change, these businesses will soon find these cloud services are unoptimized for them. This gives them higher costs and less than optimum productivity.
Cloud cost optimization is the process of reducing your company's cloud spending while still maintaining or improving the quality of service. It involves analyzing your business's needs and then matching them with the most appropriate cloud services. By doing this, you can save money on your cloud costs without compromising on performance or features. It can be a difficult task, but with the right tools in place, it's definitely doable.
So why do you need cloud cost optimization? There are a few key reasons:
1. You Can Save Money and Reduce Costs
If you check your cloud bill, it's long and complex. This is because every cloud service has a billing metric. You're likely to get lost if you have no help in trying to understand your bill.
With cloud cost optimization software, you can easily review your cloud price and billing in order to pinpoint where you spend the most. With this information, you can use it to your advantage to analyze what you're spending the most on and check if another expenditure on the cloud is redundant.
2. Improve Visibility
With cloud cost optimization software, you can see all your metrics. With this, you can analyze and forecast expenses for your projects, clusters, and developments. You can also get real-time reports for your cluster and how much savings you can get.
3. Remove Unnecessary Resources
It's easy to just pay a fixed cost especially when trying to understand each and every cloud service is tedious. But this wastes your money because you might be paying for services that you're not even using.
Cloud cost optimization software can identify your cloud service needs for you. It can then pick the best combination of resources and eliminate the ones that you don't need for you. With this, you don't have to over-compromise and still have your cloud services deliver the best performance.
4. Avoid Getting Lured Into Savings Plans
Savings plans and promotions are much more attractive than the usual on-demand prices for cloud services. Of course, you'd want to pay less and save more. But companies often don't realize that there's much at stake.
By paying for a savings plan, you're committing to a provider and losing flexibility. Once you realize that the plan you got wasn't enough, you then have to pay even more to change your plan.
You can use cloud optimization software to know exactly how much you need. The software can help you in rightsizing, autoscaling, resource scheduling, and bin packing. You can get to save the money you want, without falling for a savings plan that just doesn't suit your needs.
It is smart to make sure that you are getting the most out of your investment while minimizing the costs. Cloud cost optimization software can help you with this. It makes your life a whole lot easier and you won't have to worry about your cloud spending.
Conclusion
The creation of the cloud and cloud services are game-changing for businesses and companies. However, since it is relatively new, those who aren't familiar with it or haven't done enough research may end up spending more than they're supposed to. Cloud cost optimization is a worthy investment that can save you money and still get the best performance from your cloud services.
We hope you learned a lot from our article regarding cloud cost optimization. We wish you good luck with your cloud savings!
Share this post
Leave a comment
All comments are moderated. Spammy and bot submitted comments are deleted. Please submit the comments that are helpful to others, and we'll approve your comments. A comment that includes outbound link will only be approved if the content is relevant to the topic, and has some value to our readers.