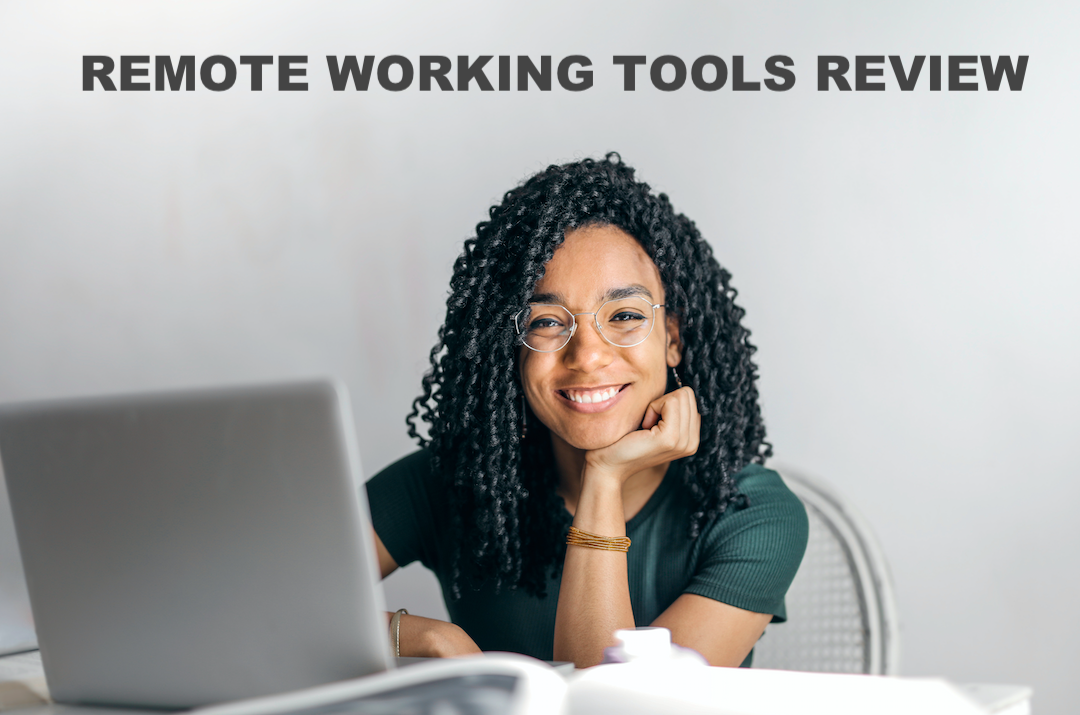 What started as a necessity during the pandemic has turned into a new standard for employees. Remote work setting is helping employees across various industries. It's a more productive and efficient way to carry out your routine jobs without commuting to work every morning.
Thanks to the technological advancements and the innovation of tech tools!
Today, working remotely is not a challenge. In fact, it's become so common that people are considering remote work opportunities for their full-time careers. Let's check out some remote work statistics for 2023 to get a glimpse of its popularity in 2023.
Remote Work Statistics
The work-from-home trend is here to stay. Software companies and IT help desk providers have come up with a plethora of technical tools that can assist people in managing their day-to-day jobs from the comfort of their homes or any place. These statistics suggest how remote work roles are thriving in the post-pandemic world.
The report further shows that some employees are fine with hybrid work environments, where they visit the office a couple of times, and work remotely for the rest of the days.
When asked about the reasons employees preferred a work-from-home environment, a majority of them said that their health and flexibility were their main concerns. Remote work opportunities have eliminated commute time and have brought a lot of flexibility to their schedule.
Fewer distractions and increased productivity are other reasons that drive more people to apply for work-from-home roles. Those who choose hybrid work settings mentioned that they get the flexibility of working conveniently while collaborating with their employees in person.
For those who think remote work is challenging, below we have researched and compiled a list of the best remote working tools that will make this work setting a breeze. Let's get started.
10 Most Popular Remote Working Tools to Try in 2023
As you transition from the office to the remote work culture, it's important to have the right tools that keep you connected to the employees across all departments. These tools must streamline your workflow.
Fortunately, there are various project management tools, communication channels for video conferencing, IT help desk software, time management, and other remote applications that help you stay organized and up-to-date with all tasks.
If you are working remotely or are planning to shift to remote/hybrid work culture, install these tools on your system to manage your workflow.
1. Slack: Best for Communication
A smart and efficient communication and digital collaboration tool, Slack is one of the best remote working tools for teams that want interpersonal communication without a physical setting.
You can collaborate with your team, message them, connect with them through calls or chat, and stay in touch through video calls. Conducting video conferencing has become a breeze with Slack. Moreover, its searchable files and previous conversations come in handy when you need to check records.
Recommended for
Regular discussions or team meetings. Best for freelancers and part-time contractors who must keep up-to-date with regular updates. Small businesses looking for an effective online tool for quick and uninterrupted communication.
Features
Sufficient storage space for your files and messages.
Paid plans offer unlimited integrations.
Mobile app for your Android and iOS.
Create categories for your channels, such as projects or teams to keep everything organized and easily accessible.
Communicate with your team through chat, audio, and video calls.
Pricing
Slack is a free team collaboration tool. However, if you are a regular user and need its advanced features, like priority customer support, a guest account, and unlimited app integrations, you can opt for its Standard account at $6.67/month billed annually. Its Plus plan is $12.50 a month for each user, and for the Enterprise account, you can get a custom quote.
2. Google Drive: Best for File Storage and Collaboration
You may have already used Google Drive by now. It's one of the oldest yet most popular file storage tools for remote employees. Google Drive enables teams to create, save, and share files with their teams.
The tool runs flawlessly on mobiles and desktops. Its searchable feature allows you to search for different files and folders in a few clicks. Using the built-in sharing options, you can add people to the file and set their permission levels.
Not just for documents and spreadsheets, but Google Drive can be used for presentations too. This remote project management tool keeps all your files organized in one place. It's a suitable choice for in-office and hybrid employees as well. Its ease of use and the ability to store all sizes and types of files in a secure location makes it an attractive project management tool.
Recommended for
Remote teams looking for a digital file storage system and a centralized location to create, store, and share files.
Features
Create and share document files, spreadsheets, and presentations with your team.
Get access to 15GB of free storage.
Compatible with other Google-based applications, like Google Calendar.
Get access to all your files and presentations on the go.
Works on all screens.
Integrates with third-party applications seamlessly.
Pricing
Google Drive is free to use. It offers 15GB of storage to all users. If you want additional storage, you can sign up for a Google One account, which increases your storage to 100GB at $1.99 a month.
3. Clockify: Best for Time Management
Manage your employees' working hours with this remote and comprehensive time-tracking application. Clockify enables you to track billable hours, thus boosting employees' productivity and minimizing the risk of errors in payslips. The tool helps you know the time spent on different tasks and share your project's progress with your clients.
Recommended for
Small and large-scale businesses that need a time management tool to calculate employees' work hours, time spent on different projects, and attendance tracking.
Features
Track billable hours.
Share your progress with your clients.
Integrated calendar.
Offline tracking .
Timesheet approval.
Generate reports, which can be sorted by client and project type.
Create project management schedules.
Track attendance.
Pricing
Clockify has a free version, but as your business scales, you can upgrade to the paid version. It's priced at $3.99 per month per user.
4. TeamViewer: Best for Remote Connection
Set up a remote connection with TeamViewer and resolve your team's technical issues effortlessly. It's an excellent tool for businesses and remote employees that want to access their mobile, office desktops, and other devices remotely without VPN or any unsecured connection.
The solution offers broad compatibility, so no matter which device you operate or which connection you use, you can count on TeamViewer for remote support. Share your Android and iOS screen and resolve all kinds of mobile issues on your desktop remotely.
Recommended for
IT professionals that need remote access to their client's system to fix bugs. It's great for remote employees that want to set up a remote connection with their office devices and mobiles.
Features
Offer streamlined IT support with remote monitoring and management.
Setup remote connections with any device .
Compatible with all devices.
Get quick access.
Transfer files and applications easily.
Secure connection without VPN.
Pricing
It has a free version for personal use. For businesses, the annual license of TeamViewer comes at $418.80. It can handle around 200 computers.
5. Zoom: Best for Video Conferencing
Zoom's advanced video calling and screen-sharing capabilities make it an ideal choice for businesses that conduct remote meetings frequently. Although the app has been in the market much before the pandemic, its popularity grew rapidly with brick-and-mortar stores closing. Zoom calls became a new standard.
Its advanced features, like multiple participants, screen sharing, video chat, and video call recording make it popular among small and large-scale companies that conduct video conferences remotely.
Recommended for
Businesses that want a high-quality remote video meeting application to host simple meetings. It's also best for Influencers and other professional individuals conducting frequent webinars where they invite hundreds of people. Zoom Meetings are ideal for employees from different time zones and international countries.
Features
HD audio and video calls.
High-security protocols for all private meetings.
Video recording and screen sharing.
Multi-participation with over a hundred people on one screen.
Scheduling meetings.
Pricing
Zoom's free version is pretty much all that a business needs for its video conferencing requirements. It allows you to add up to 100 people to a single meeting and conduct group meetings for 40 minutes. You can sign up for the paid plans for additional features. It costs $240 annually.
6. Evernote: Best Note-Taking Tool
Capturing your special business memories and thoughtful ideas is crucial in today's digital culture. But with so much on your plate, it's not uncommon to miss out on important tasks. That's no longer a problem with Evernote.
This note-taking application is a go-to remote tool for employees that often struggle with their daily work schedule. You can create a to-do list and use it as a pocket notebook. From your business events to personal tasks, Evernote can capture everything in one app.
Recommended for
Individuals need a simple app to record their memories and special events on the go. It's a great tool for remote employees who must create a to-do list for their daily jobs and freelancers who need to manage their projects.
Features
Get quick access to the app from anywhere and at anytime.
Record your audio files, documents, videos, and photos.
Collaborate with your team by sharing your Evernote notebook with others.
Schedule meetings .
Pricing
Evernote is free. You can use it to capture your important events and take notes for free.
7. SysAid: Best IT Help Desk Tool
IT help desk providers need advanced remote ticket management tools that can help them track the resolved, unresolved, and pending tickets in a single centralized system. SysAid is a powerful and automated ticketing system that allows the help desk to handle incidents effectively.
Zendesk and Jira are a few other choices in this category, but if you want a fully-automated system with efficient ticket management, nothing beats SysAid. It automatically assigns tickets to the agents based on their availability and expertise. Moreover, the escalation is also automated, making IT tasks a breeze for technicians.
Recommended for
IT service providers, especially help desks, that manage ticketing systems for remote and hybrid employees. Businesses that often struggle to keep track of assets, upcoming updates, or technical issues, must implement SysAid to automate asset management, ticketing, automation, and a streamlined IT workflow.
Features
Ticket automation prioritizes unresolved tickets based on their organizational impact.
A self-service portal that enables your team to handle basic tasks, like password resetting, on their own.
Compatible with third-party integrations.
Customizable user interface.
Automated ticket routing .
Quick escalation.
Pricing
SysAid offers a pricing plan that's tailored to your unique requirements. They haven't disclosed any standard fee on their website, so you may have to get a custom quote.
8. PayFit: Best for HR and Payroll Management
For businesses running a remote business or working with remote employees, a solution that can automate payslip and employee onboarding is a must. PayFit is one such reliable payroll and HR management software.
It has automated employee payslip generation and pensions for retired workers. The software consists of an expense and leave section that helps in expense management and leave request submissions. Employees get their own dashboards where they can review their payslips, request leaves, and get approval for expenses.
Recommended for
Best for individuals who need a dedicated tool to track their paychecks and changes to their salaries and expense approval requests.
Features
Works flawlessly with third-party apps.
Manage your company's payrolls, pensions, and expenses efficiently.
Check your employee's paycheck updates in real-time.
Manage leaves .
Allow your employees to send expense approval.
Streamline HR management processes.
Pricing
PayFit offers various pricing plans, starting at £25 a month. The premium plan costs £135 a month. At this price, you get access to non-standard pensions, expense management, HR features, and custom payroll journals.
9. nTask: Best for Project Management
One of the most affordable and easy-to-use project management tools, nTask serves as an ideal remote project management solution for businesses and employees. A single platform has all project management features, thus saving you time in switching between different applications.
It has Gantt Charts, task management, risk management, project planning, to-do list, time tracking, and more. There's a clear dashboard where managers can assign tasks to different employees, mention a deadline, and enter a detailed description. Employees can raise their concerns within the task section. They can upload the completed project and mark it done.
Recommended for
Project managers and freelancers that work remotely and have trouble keeping up-to-date with the assigned tasks. You can track the completed, pending, and in-progress projects on nTask easily.
Features
Create and assign tasks to your team .
Track your task's progress.
Set prioritization for each task so your team can know which project is urgent.
Set a start and end date for each task .
Use issue management to track and resolve bugs quickly.
Pricing
You can use its free version. nTask's paid plans start at $3 a month and can range up to $8/month.
10. EmailAnalytics: Best Email Marketing Tool
Tracking the number of emails sent from your business account and the average response time taken to respond to these emails has now become possible with EmailAnalytics. The management team can view email analytics to track overall email performance, which in turn, results in increased conversions.
EmailAnalytics tool is a must for remote employees, as tracking their email activity and the emails they send each day is crucial.
Recommended for
Businesses that have remote employees. It's also a good choice for people working in-office, in hybrid settings, and as freelancers.
Features
Track the emails sent and received.
Track how quickly your team responds to each email and which client sends the most emails to your employees.
Compare email activity in your team.
Visualize email analytics in a single place.
Pricing
You can try its free trial for 14 days and pay a flat $15 a month per inbox.
Conclusion
The remote work trend doesn't seem to end anytime soon. While it has offered tremendous flexibility to employees, it can get tedious when you don't have the right tools to manage work effectively. Both, businesses and individuals, need remote tools to track their progress, manage time, update clients, and streamline communication. If you are not sure which toolkit you need for remote work, the above-listed remote tools are great for employees and companies looking to streamline their remote workflow.
Leave a comment
All comments are moderated. Spammy and bot submitted comments are deleted. Please submit the comments that are helpful to others, and we'll approve your comments. A comment that includes outbound link will only be approved if the content is relevant to the topic, and has some value to our readers.