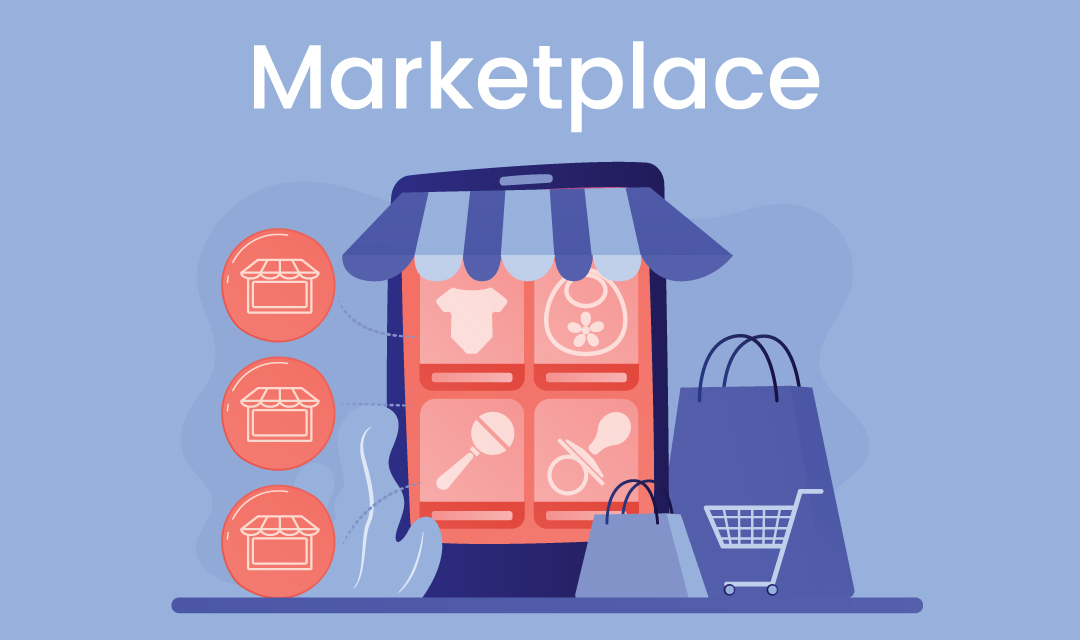 Selling products in the marketplace requires online sellers to look for effective ways to reach their potential customers. Having fine products and services is one thing and availing them to your customers is another.
How you present your brand determines the success of your enterprise based on whether the customers are satisfied or not. After establishing a great business, take time to go to the marketplace with your best offering. Here are ten reasons why you should do so.
Competition is stiff
Another reason for selling in the market places is the need to beat the competition. You need to implement an e-commerce marketing strategy that will put you ahead of the competition because the number of online stores is constantly increasing.
Consider how a customer may find your online store between several others offering similar products. In addition to competing with the giant marketplaces, you need to compete with those other webshops.
Better decisions
Businesses are confronted with challenging situations requiring critical decision-making, such as how to produce and how to improve products. Relying on marketing mechanisms may help your management team to make informed decisions.
The marketing mechanisms act as a link between society and your business. Going to the marketplace with your product cultivates people's minds and convinces them to buy.
Marketplaces are expanding
There has been tremendous growth in the marketplace and the trend may continue in the future. This means that failure to get to the marketplace may cause you to miss out on vast online shoppers.
Shoppers are looking for brands with the best offerings and will always make buying decisions after conducting quick comparisons. Marketplaces have many daily visitors, so you need to be part of it to optimize visibility.
Easy global selling
Marketplaces are excellent places to boost cross-border sales without the need to translate your website or market in various languages. Therefore, besides serving your local market, you can also reach a wider global market.
Presenting your products in the marketplace also allows you to compete with large established businesses. Being an average seller in different countries is better than being average in one.
The need to engage with customers
Presenting your products in the marketplace is a simple way of engaging with your customers. Customer engagement is all about furnishing the customers with appropriate information regarding your products and services.
By selling at the marketplaces, you get an opportunity to present fresh content to your audience in an interesting way. This gives the customers a sense of belonging, which plays a role in making them loyal to your brand.
Build a reputation
Your business growth and its lifespan largely depend on its reputation, so reputation determines brand equity which is important for long-term success. Marketing activities are aimed at building your organization's brand equity.
Presenting the products that meet customer expectations in the marketplace will enable you to build a reputation. Leverage branding, effective communication, CSR, and PR strategies to maintain business reputation.
To boost sales
Marketing uses various ways to promote products, so it increases the chances of sales. Customers may be interested in trying out your product, thereby triggering a buying decision.
When customers are satisfied with your product, they automatically act as your brand ambassadors and contribute towards sales increase. To boost your sales, present high-quality products in the marketplace to complete your selling efforts.
To inform customers
Marketing your product is a way of informing customers about what you are offering. The customers can know about the value of the product and how it can solve their problems.
It enhances brand awareness and enables your business to stand out in a competitive environment. Due to massive competition, you need to constantly convince customers that your brand is unique and more valuable to them.
Maintaining relevance
Understanding the importance of disrupting the opinion of your customers about a product is the key to taking your business to the next level.
Presenting your product in the marketplace is a great way to maintain your brand relevance.
It can also enable you to maintain a solid relationship with your customers by enabling your brand to remain relevant. Avoid focusing on getting new customers before meeting the expectations of the existing customers.
The need to create revenue options
When creating a new product, you are faced with limited options due to cash troubles. Taking your products to the marketplace enables you to generate more customers and create new revenue opportunities.
New revenue options mean more opportunities to penetrate local and international markets. Without selling at the marketplace, you will continue struggling with clients who pay less for your products.
Conclusion
Since your competitors are constantly marketing their products, you need to pay attention to your marketing tactics to stay ahead of the competition. Instead of being negative while taking your products in the marketplace, understand your target market and offer a product that meets customer expectations. New product offerings require you to be more strategic and aggressive to penetrate the market.
Leave a comment
All comments are moderated. Spammy and bot submitted comments are deleted. Please submit the comments that are helpful to others, and we'll approve your comments. A comment that includes outbound link will only be approved if the content is relevant to the topic, and has some value to our readers.