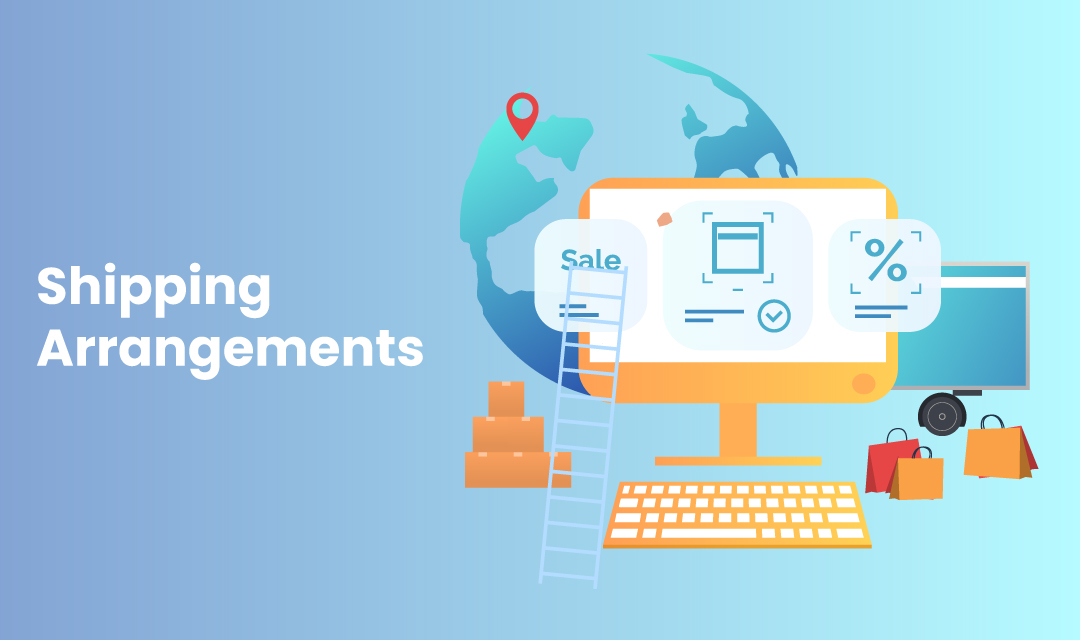 Arranging to ship requires the integration of online and offline strategies to draw customers to complete their transactions. It entails identifying online customers through internet advertising and email and using various approaches and tools to entice customers to buy.
The idea behind arranging to ship is to move goods from one point to another efficiently and conveniently. The key to your business growth in this era is online-to-offline (020) e-commerce, although it is likely to remain effective even after the pandemic.
The working of online-to-offline e-commerce
The online-to-offline business strategy brings potential clients from various online channels such as Instagram and Facebook to physical stores. It incorporates techniques of brick- and mortar marketing and those of online marketing, converting online shoppers into physical shoppers. It involves creating a marketing strategy that will see shoppers pick up the products they purchase online. To implement this strategy, you need to facilitate the product purchase from a physical store and convert online purchases to a physical location.
Physical stores require high running costs and due to the limited spaces, retailers are not able to offer a wide selection of goods to their customers. Some organizations with offline and online presence consider the two channels as each other's complements. The purpose of an online-to-offline strategy is to make customers aware of the product's existence and to allow them to research various offerings before buying.
Contact more customers
Effective shipping arrangement requires you to focus more on reaching many customers beyond those who visit your physical store. The majority of shoppers depend on the internet to find new product, turning to social media platforms and search engines to enable them to make buying decisions. By using the online channels effectively, you will be able to build audiences in your niche within their localities. This converts internet users into brick- and mortar customers- increasing traffic to your business.
Major brands such as Alibaba and Walmart have successfully reached out to more customers to increase their sales. With the help of customer data such as store visiting habits and purchasing history, Alibaba can customize its product offerings and improve its supply chain.
Satisfy the shoppers' needs
Many customers are tech-savvy and they have so many online retailers to choose from. Your ability to deliver to their expectations and beyond will contribute to your long-term business success. Most online shoppers prefer to engage with brands that have physical locations because they consider them trustworthy. They can have an opportunity to feel the products physically and talk to the sales representatives before opening their wallets.
Combining an online marketing strategy with in-store customer experiences could allow shoppers to get detailed product descriptions. The shoppers can also use mobile apps to redeem coupons on social media or redeem points for being loyal. Identify ways to extend branded experiences throughout the product delivery process and avoid including promotional offers or business cards in the packages. To promote customer loyalty, brand packing slips and shipping labels with your business logo.
Automate the logistics
Selling through many channels requires you to seamlessly deliver and fulfill all the customer orders centrally. A great way to automate the process is by helping online customers to collect their goods at a physical location. Logistics automation software could connect customers by directing them to their nearest brick-and-mortar store. To relieve delivery managers of delivery workload and encourage customers to collect their orders, an advanced system can direct the customers to their nearest store.
Rather than having a permanent delivery team which could be costly, consider an on-demand delivery. Have an automation system that can make it easier for your business to collaborate with stand-by delivery managers when needed. You can also integrate your business with some local delivery services that are reliable and have skilled courier teams.
Allow customers to inform carriers and shipping methods
Focusing on shipping overheads should be your top priority, so avoid offering something unsustainable in the process. Some people abandon carts due to shipping costs-they love free shipping, although it may not be cost-effective for your business. Since the delivery experience could make or break your business, tailoring the carriers and the shipping options may be essential. Define the minimum order that can qualify for free shipping to curb the delivery overhead while still giving customers delivery options.
You can also collaborate with a third-party shipping entity to use APIs to link your e-commerce store with your preferred carriers. The API enhances communication regarding real-time rates when the customers are checking out.
Conclusion
Shipping and fulfillment options depend on different factors unique to your store that may influence your strategy. By following the above strategies, you will be able to choose a good shipping solution and fulfill the customers' expectations. It will be easier to fulfill customer orders and offer delivery experiences that increase sales for your business. Arranging to ship well will be a great way to connect with customers, prevent stock-outs, enhance workplace safety, and quicken product delivery./p>
Share this post