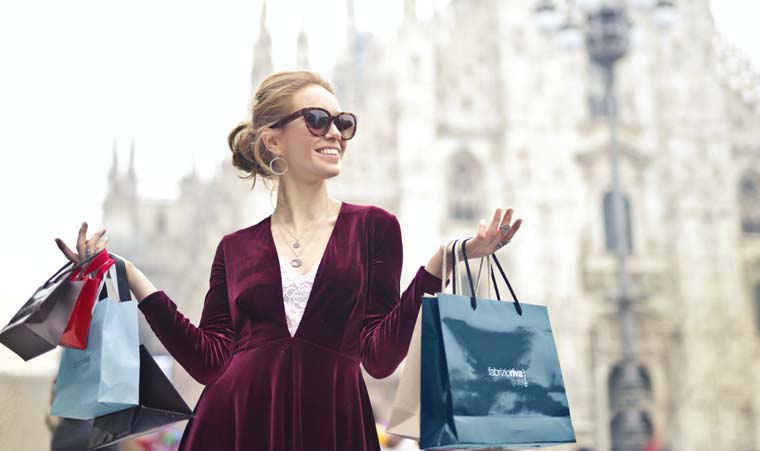 To grow your sales business, implementing customer relationship management (CRM) software is essential. Your company may have invested lots of resources in CRM, and you want to get the best out of this investment. Below are steps your business should take to make sure the investment is worthwhile.
What is a CRM?
CRM is a technology and strategy used by businesses to manage interactions and relationships with their customers. A CRM system is designed to centralize and organize customer data, automate sales and marketing processes, and provide insights to enhance customer engagement and satisfaction.
1. Identify the need
Starting a CRM project without a plan or understanding the reasons why it's necessary is a bad idea. Most businesses realize that there are concrete benefits to holding all customer information in one system, but the overwhelming part can be figuring out how to proceed with implementing a project of that magnitude. In these cases, it's helpful to understand why and keep the needed insight, as well as break down the process into steps.
Consider the following questions when you're doing this:
What are you looking to achieve?
Who are the lead, developers and users?
What is the project budget?
What are the most important tasks the system should be able to accomplish?
2. Identify a CRM system administrator
The CRM system that you choose will need a project lead who is not only in charge of the implementation process but also the coach and cheerleader in the business. This person helps the organization plan and be prepared for every part of the implementation and is also the liaison with the backend of the tool. This person is the point person for the system users, who will organize training and guidance. Without this person pushing the project forward and explaining every step, the chances of a successful implementation are much lower.
3. Manage the timeline
Before starting the process, you have to understand how much time you have to implement from start to finish. It's important that the project plan fits in your organization's timeline. The more important the project and the more people at work on it, the longer it will take. Identify on the timeline what the short and long-term goals are. It's crucial to remember that when you're building the timeline, consider how many other people are working on the implementation and how much time they'll be able to dedicate to the project and clarify these expectations with the rest of the team.
4. Define your CRM plan
Once the first 3 steps are done, it's time to properly clarify and define the plan. Develop specific use cases for your business and its use of the system as it relates to every step of your business from sales to marketing to client service. Consider which features are most important for your business and most urgent. Then, you have to think about how the system will be used on a day-to-day basis. Who will be using it? Who needs access and what levels of access are necessary? How will the system integrate those teams' current tools and processes? Most importantly, how can CRM help their work to make it quicker, easier, and improve efficiencies? When you define your plan, be sure to allocate time for user testing and training for every unit that will be in contact with it.
5. Develop the standards
Developing standards is key to making sure everyone understands the terminology you're using. For customer relationships, everyone has to follow the same standards for classifying and filing them. In terms of sales organizations, every step of the sales process needs terminology. This is useful for having a definition for every term used so there are no discrepancies when communicating. This also includes standards of service, such as response times and customer inquiry resolutions, as well as standardization of branding, so everyone is using the same templates and signatures.
6. Stay in control of the process
There will obviously be unforeseen obstacles and variances in how the implementation is carried out - this is normal for every process, and can be expected and managed. However, you need to control the process through reports, procedures, and alerts to track when the process is deviating too much from the plan. Indeed, the sooner this variance can be identified and managed, the less impact it will have on the overall rollout of the tool.
7. Evaluate and reassess
During large-scale implementations like this, it's good practice to review your goals and your plan after every phase to see how your organization did and if you met the targets. If it was successful, that phase can be reused for other projects, and less successful phases can be tweaked accordingly. An implementation of this scale can seem overwhelming but by following these 7 steps, it should be rolled out smoothly and successfully!
Conclusions
Managing customers is the most important aspect of any business, and implementing CRM will help with that task. There are a handful of cloud-based and standalone CRM systems in the market, and choosing the right tool will ease your sales tasks. Salesforce, SAP, Monday, Netsuite, ZOHO, HubSpot, Microsoft Dynamic, and Sugar are some of the popular CRMs used today.
Leave a comment
All comments are moderated. Spammy and bot submitted comments are deleted. Please submit the comments that are helpful to others, and we'll approve your comments. A comment that includes outbound link will only be approved if the content is relevant to the topic, and has some value to our readers.