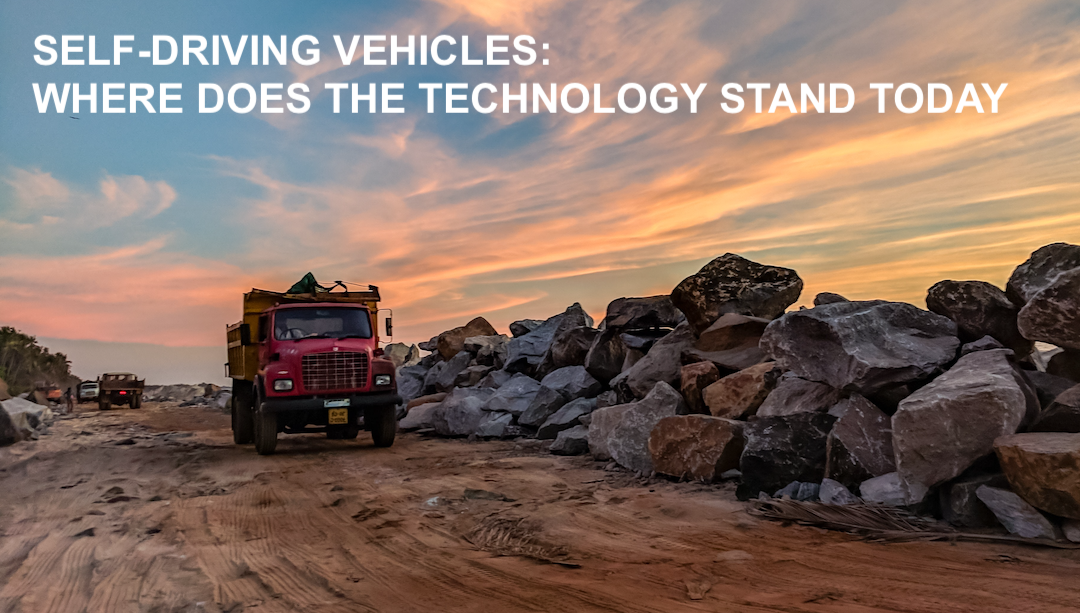 45% of Americans say they would not feel comfortable sharing the road with driverless vehicles if the use of them became widespread, including 18% who would not feel comfortable at all, according to Pew Research Center. While there are no fully autonomous vehicles (AVs) for sale today and there is still significant work to be done to make AVs mainstream, vehicles with automated features present various advantages and promises for the future. From the advancements and value that such technology can bring to our roads to the considerations and safety elements involved, here are just a few things worth keeping in mind when it comes to the matter.
Where AVs stand today
Regarding where such technology stands today, the Society of Automotive Engineers (SAE) defines and maintains various standards that manufacturers must adhere to, explains TechSpot. The post goes on to point out the levels of self-driving systems, which involve six automated driving levels. While an SAE Level 0 system "isn't going to assist the driver with any accelerating or cruise features," a Level 5 involves a system that "will perform all driving functions regardless of conditions, roads, traffic, etc. There is never a need for a driver to take control," explains TechSpot, which describes Level 5 as "the kind of self-driving science fiction promised us." With that in mind, it's necessary to realize what the 'self-driving' cars of today are. Tesla's Autopilot, for instance, aligns with the SAE's Level 2 definition of self-driving tech, as it uses lance tracing and adaptive cruise control. Other systems, such as GM Supercruise, Ford BlueCruise, and Kia/Hyundai Highway Assist are also Level 2 systems, according to the TechSpot post.
Adaptive cruise control, lane tracing, and eye-tracking technology are impressive and pose great benefits to those who use them responsibly, though there are advancements to look forward to. A 2023 LinkedIn article by Moon Technolabs Pvt. Ltd. points out that advancements in sensor technology, LiDar, 4D radar imaging, etc. are "paving the way for a fully-autonomous vehicle." The article goes on to highlight the fact that Stage 3 autonomous vehicles are a current reality due to Mercedes' Drive Pilot autonomous driving system, which "essentially delivers Stage 3 driver automation ie conditional automation, where the vehicle can perform almost all tasks related to driving with human oversight."
An Executive Summary from a Manhattan Institute report highlights the value of autonomous vehicles (AVs), stating that while AVs are "poised to improve roadway safety and lower transportation costs," policy barriers are delaying the adoption of such technology. The report focuses on two areas where AVs can be particularly useful — Autonomous Ride Hailing (ARH) and Autonomous Freight Trucking (AFT). The report summary further elaborates on the general advantages of autonomous driving systems (ADS), noting that features such as 360-degree vision and the ability to be programmed to adhere to traffic laws can serve to create safer roadways. Reducing the chances of human error, for instance, is just one factor where such technology can be truly advantageous, especially when considering the fact that more than 90% of collisions are the result of human error.
Gauging the pros and cons
Safety is a major concern when it comes to the drawbacks of autonomous vehicle technology. One NPR article, published in July of 2022, for instance, highlights the fact that automakers reported nearly 400 crashes of vehicles with partially automated driver-assist systems (including 273 involving Teslas) according to statistics released by U.S. safety regulators. However, the NPR post further notes that The National Highway Traffic Safety Administration "cautioned against using the numbers to compare automakers, saying it didn't weight them by the number of vehicles from each manufacturer that use the systems, or how many miles those vehicles traveled."
When it comes to professional, commercial trucking, advantages such as efficiency regarding the industry can be a major benefit, and can potentially aid in filling undesirable positions during an industry-wide shortage. In 2021, the industry reported a shortage of 80,000 drivers via the American Trucking Association (ATA). While the pandemic played a role in the shortage, however, there are additional issues that have been at play for years. When researching a piece for the New York Times, supply chain expert Peter Goodman, who spent three days riding shotgun with a truck driver who has been working on America's roads for 20 years discovered a world of "surprising hardship, stress, loneliness and deprivation." Once viewed as a lucrative job, working as a tucker in the industry changed due to deregulation and a shift towards big-box retailers in the 1970s and 80s. To highlight just one prominent issue within the industry, the staff turnover at the average trucking company stands at 97%. With that in mind, many may fear that automation may rob many of their jobs, however, it may actually be able to step in as a helping hand by taking on long-haul routes that take drivers away from their families.
Understanding the challenges involved
When looking to the future of autonomous vehicle technology, it's important to realize that there are still improvements to be made. "We expect that, by 2030, 60% of new cars will be equipped with Level 2 features. The flip side is current systems are not robust enough to navigate cars autonomously in real-world traffic — arguably due to missing common sense. For example, an algorithm cannot distinguish between a real traffic sign and one that's — for us humans — obviously manipulated," one report highlighted by Forbes explained. Pedro Pacheco, senior research director at Gartner Group further elaborates on the challenges that autonomous vehicles will face, noting that "We won't see L5 before 2030."
Regarding the commercial trucking industry, autonomous vehicles may be closer than many think, though there are still challenges to overcome. "This is the present, not the future. It's happening now," said Richard Steiner, head of policy and communications for self-driving truck firm Gatik. "Over the next few years, you're definitely going to see autonomous trucks become increasingly commonplace across multiple markets." However, there is the potential of 'speed bumps' ahead, highlights the Investors.com article, which goes on to mention 'trepidation' over the safety of unmanned vehicles. "Cautious trucking companies and regulators have been tapping the brakes, making sure the technology is ready," explains the post.
A promising future
When it comes to technology and self-driving cars, there is no shortage of exciting innovations out there. A team of researchers at Ohio State University, for instance, has developed software called Vehicle-in-Virtual-Environment (VVE), which aims to improve the safety of autonomous vehicles. Allowing driverless cars to be tested in a safe environment creates "a kind of virtual reality for robocars." The Mixed News article goes on to highlight the value of such technology, noting that the University's VVE method minimizes the required training hours on public roads, thus replacing reality with virtual reality. "The autonomous vehicle travels around a large, empty parking lot. Data normally collected by the vehicle's sensors is fed into the AI system by software."
While the Ohio State University VVE software aims to improve safety, there are additional innovations out there that further highlight a promising future for the industry as a whole. When it comes to making autonomous vehicles smarter, for example, annotating data may be one way to do so. Algorithm issues (such as picking up a statue as a real animal, etc.), are just one kind of error that the company iMerit hopes to eliminate — according to the company's website, its 5,500 employees have annotated 250 million data points for AV uses. By annotating the data that sensors pick up, it helps to train the machine learning and AI models, explained Siddhartha Bal, director of autonomous mobility at iMerit.
Conclusion
It can be easy to wonder why fully autonomous vehicles don't exist on our roadways just yet, though it's far from being a simple endeavor. By understanding where the technology stands today, as well as the pros and cons and challenges involved, there's no question that there's room for improvement — and a bright future ahead.
Leave a comment
All comments are moderated. Spammy and bot submitted comments are deleted. Please submit the comments that are helpful to others, and we'll approve your comments. A comment that includes outbound link will only be approved if the content is relevant to the topic, and has some value to our readers.