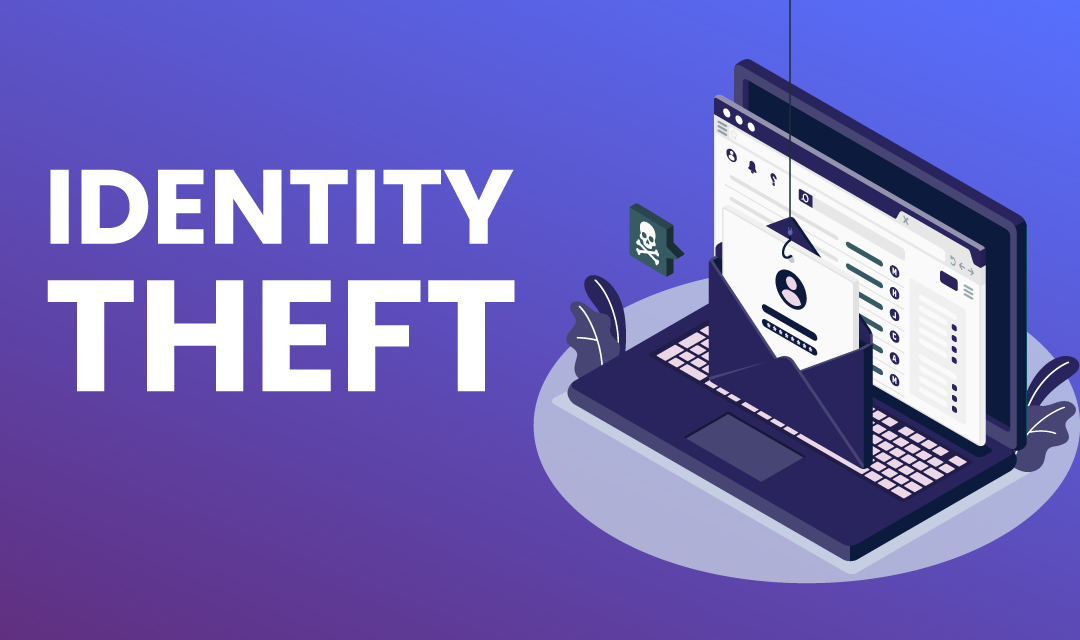 Identity Theft is the term used to steal someone's personal information, and use it to disguise one's identity and use it in cybercrime and fraud for financial gain. With everyone shifting financial activities to online, hackers and thieves are stealing personal information to use them in illegal activities.
How do you know if you're a victim of Identity Theft?
We often hear data breaches in one of the largest companies in the world, and hackers are getting better at breaking into enterprises. Regardless of how good a company implements its security shield, there always exists some sort of vulnerabilities that can break the sheld. Most of us use online services one way or another, and therefore no one is safe from data breaches.
Hackers either sell breached information on the dark web, or share the information in the hacker's community. The data acquired from the breached database is used to open financial accounts, or used in illegal activities for monetary gain. The longer it is unnoticed, the bigger the damages and harder it is recovered from. Here are some symptoms you'll see when you become a victim of identity theft.
A financial or online institution notify you of the data breach.
Bills for products that you didn't purchase appear on your credit card statement. A thief often uses a stolen credit card to purchase a small amount for tests and then make bigger purchases.
You get a bill for an unknown credit card account. Anyone can open a new account in your name if he/she has your personal information.
Collection notices from unknown creditor or collector.
Unknown credit accounts on your credit report. You're entitled to obtain 1 free credit report every 12-months from each of the 3 credit bureaus. If you see something that you don't know about, it's a signal that someone may have used your identity to open an account.
Denied credit application despite having a good credit score. One bad default in an account can bring down your credit score
Missing billing statements or email. If you're not receiving regular billing statements from the creditors, you may want to check into it. A thief may have filed a change of address (or email) form so that you don't spot unknown activities.
How do you protect from Identity Theft?
There is no sure way to protect your identity 100% of the time. However, you can take some preventive measures describes below and lessen the chance of losing your personal information.
Secure your social security number, and do not disclose your SSN when not necessary.
Don't share your birth date, SSN, bank account, or personal information with unknown people especially over the phone.
Review your credit card and bank statements every month.
Shred receipts, credit offers financial statements and expired credit cards before throwing them in the dumpster.
Review credit reports every 12 months.
Install firewall, malware & virus protection software, and VPN if possible.
Use strong passwords and 2FA for your online accounts.
Use Identity Protection Services: There are companies offering identity theft protection services but no companies can protect you from having your personal information stolen. What these companies are offering is monitoring your credit reports and watch for signs of unusual activities for possible loss of your stolen information. Some of those companies also offer recovery services in the event you become a victim of identity theft. Companies like IdentityForce, IdentityGuard, and LifeLock are some of the Identity Protection companies.
Place a Fraud Alert: You're placing a fraud alert with one of the three credit bureaus, and the other two will also place the fraud alert on your credit report. By placing a fraud alert, it will be harder to open a credit or financial account as the institutions will perform additional identity checks before opening an account. You'll want to place a fraud alert if you lose your wallet, social security card, or any other personal account information. Also, if you were notified of the data breach by any online accounts, you should place a fraud alert. Placing a fraud alert is free, and you only need to contact one credit bureau and the other two will be automatically placed. The fraud alert is good for 1-year.
Credit Bureau Contact information
To place a fraud report with a credit bureau, you may contact one of the bureaus by using the information below:
Recovering from Identity Theft
Once you become a victim of identity theft, it takes an average of 6 months to recover from it. The key to a quick recovery is acting quickly. Here are the things you can do to recover from identity theft.
Report identity theft to the Federal Trade Commission (FTC) online at IdentityTheft.gov or call at 1-877-438-4338.
Place a Fraud Alert: If you become a victim of identity theft, you should place a fraud alter with one of the credit bureaus.
Contact the affected creditors, banks, and other financial institutions, and either remedy or close the reflecting accounts.
Open a police report.
Freeze your credit. By freezing your credit, credit reporting agencies will not release your credit reports to new creditors.
Remove fraudulent records from your credit reports. You'll have to contact all three credit bureaus and get the credit reports and remove the fraudulent ones.
Share this post
Leave a comment
All comments are moderated. Spammy and bot submitted comments are deleted. Please submit the comments that are helpful to others, and we'll approve your comments. A comment that includes outbound link will only be approved if the content is relevant to the topic, and has some value to our readers.