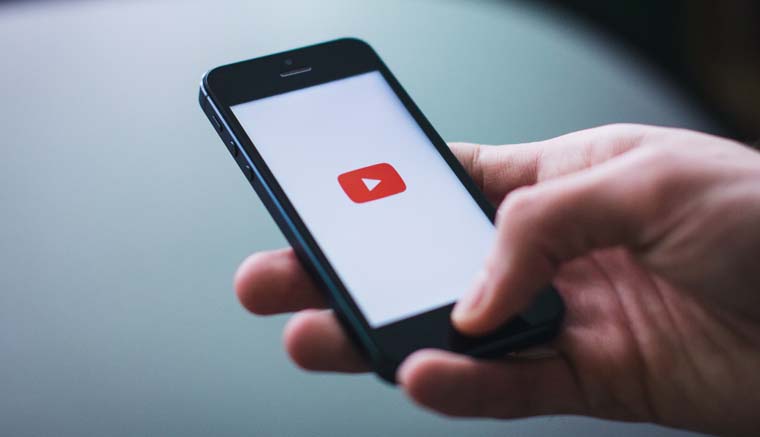 YouTube is an amazing platform that can help to show yourself to the world. Nevertheless, creating a channel does not mean you will become famous and successful. You can use the best professional tools, the best video editor for Mac, spend tons of money, but no one can guarantee you will reach heights.
YouTube channel promotion is a whole range of activities for the promotion of the brand on video hosting and beyond.
The platform helps to solve a number of tasks:
Increase brand awareness.
Increase the number of conversions.
Increase company revenue.
Increase customer loyalty.
Educate and entertain audiences.
Promote products and services.
Solve user problems.
So, let's now focus on promotion options that work.
How to promote a channel on YouTube
How can you promote a channel on YouTube? This question interests both beginners and experienced users who are constantly looking for new promotion methods. We have selected several options that really work. Here they are.
Announcements in social networks
A nice way to promote a channel is to advertise the video (or several) on social networks. You can ask your friends to announce the content or release a teaser in any community. In the latter case, you will need to agree with the administrator of the group or community.
Collaborations
Collaboration with another channel that your target audience visits is another suitable option. This can be joint content, announcing videos from another blogger, or holding sweepstakes.
For example, if you have a channel about household appliances and their use, collaborate with accounts about cooking or bloggers who make collections of life hacks and useful things in the household.
Email newsletters
Prepare a database of contacts of those users who are ready to follow your updates in advance. Use Constant Contact, Mailchimp, or Sendgrid service to send email newsletters. This can be either a video announcement, a finished video, or a recommendation to subscribe to your channel.
Audience engagement
This method is also called user retention. Let's discuss the nuances of working with the audience.
Respond to the comments of your subscribers and help them find answers to their questions.
Monitor user interests.
Leave your expert opinion under other videos and on the forums.
Conduct live broadcasts - communicate with your subscribers and thank them.
Ask viewers what content they are most interested in and what topic they would like to watch next.
Placement of videos on the site
You can add to the site (either to your site or partner site) a separate button to go to your channel or place useful content.
Here is what can be used as website content:
User reviews.
Reviews of goods.
Instructions.
Recommendations or expert opinion.
Teaching material.
If you also add a call-to-action in the video or text on the site so that the user can go to the channel and subscribe.
Advertising on popular YouTube channels
This is the placement of advertising by a blogger in a video. You can choose from the following:
Preroll: a short promotional mention for 15-30 seconds in the video's beginning, middle, or end.
Special issue. A separate video about you or your product, in which the author evaluates the product according to his own criteria and gives his expert opinion.
Advertising integration. By adding native advertising to any part of the video, the blogger does not deviate from the main theme of the video. This insertion may take several minutes.
How to choose channels for advertising:
Assess the entry of the target audience for the blogger you want to collaborate with.
Analyze a channel through cheat detection services.
Study its content and user comments.
Look for channels close to your subject.
Placement of advertising on Google Ads
You can also create ads in the Google Ads account and promote your channel or videos.
Google Ads helps you display video ads on YouTube. To work with the cabinet, you will need to link accounts. When creating a campaign, select a goal - "Brand and Product Interest" or "Brand Awareness and Reach" or "Sales," "Leads," "Website Traffic." Next, select the type - video.
After that, you will be prompted to decide on the campaign subtype:
Skippable and non-skippable in-stream ads are shown before, during, and after the video.
Video Discovery - placement on YouTube mobile home page, search results, and related videos.
Screensaver - lasts no more than six seconds without the possibility of skipping. It is displayed before, during, and after the clip is played.
Out-Stream - the ad is targeted at users who watch videos on smartphones more often.
Ad Sequence - Videos are shown to the user in a specific order.
Recommendations for beginners on the promotion of YouTube
Here are several other recommendations that will be super helpful for beginners.
It is advisable to run a channel on behalf of a person, not on a company's behalf. It will build more trust, so it will be a live communication.
Make a content plan. Bring in new ideas, and always think over the materials in advance.
Create quality content. Videos must be in high resolution and with good sound so that the user can watch the video on a smartphone and on a TV.
Order ads from bloggers who work on similar topics and try different ways to collaborate. After several ad integrations, you will understand which format suits you best and will be able to develop it more actively.
Optimize your video for search queries - get to know what users are looking for on your topic and what questions and problems they have. Help them find the answer in your materials.
A lot of YouTube searches start with the word "How" - use it in your titles and descriptions.
The YouTube service is more willing to promote videos that are monetized since, in this way, it also receives money. Try to enable monetization on several videos and compare the indicators - check if there will be an increase in the number of views.
Google search shows the top two lines of the video description, so in the first words, it is important to motivate and interest the user so that he watches the video and subscribes to your channel.
Create eye-catching and colorful previews, but don't forget that the icon should reflect the content of the video.
Stick to your posting schedule and study the statistics of when viewers watch your videos more often.
Use multiple promotion methods.
Use end screens, tips, and playlists to keep the viewer as long as possible on your channel.
Chat with your followers.
Write comments under popular videos that your target audience is watching - show your expert opinion.
So, now we are done. Hopefully, now promotion does not seem so scary. Good luck!
Share this post
Leave a comment
All comments are moderated. Spammy and bot submitted comments are deleted. Please submit the comments that are helpful to others, and we'll approve your comments. A comment that includes outbound link will only be approved if the content is relevant to the topic, and has some value to our readers.