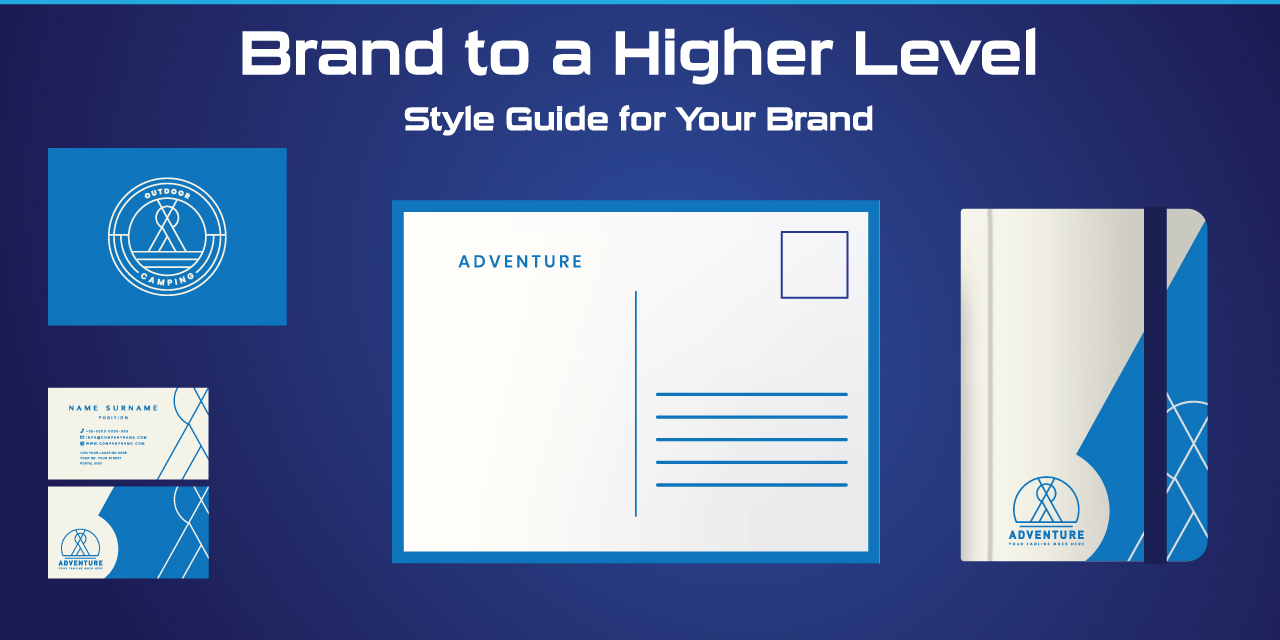 During quality, selling designs look simple and natural, and developing a new brand identity can be a challenge. A good corporate identity guide should reveal a logical company story through detailed content that communicates the team's core values and the power of the brand as a whole.
In this article, we'll break down the basic steps for creating a corporate identity for a company. Understanding this algorithm will be relevant for both initial brand building and rebranding.
Step 1: Determine a strategy for your project
Corporate identity is a method of communicating with the world around you that helps improve brand identity and gain the attention of potential customers. The more accurate, recognizable, and impeccable the corporate identity, the more likely the company will succeed.
One of the main objectives of corporate identity is to implement a brand strategy. It is a detailed plan containing information about what you want to get and how. Before developing the elements of corporate identity, you need to make not only a strategy but also:
positioning;
to identify the central values of the brand and its mission;
the main communications with the outside world.
All these elements will work together with corporate identity. In addition, chips and uniqueness can often be "stitched" into the design or styling.
Step 2: Study all the essential aspects
In the initial design phase, it is crucial to thoroughly analyze the company and its audience to form a value view of the brand. The brand can only be translated into a visual language by knowing all this in-depth information.
This stage can be called the most time-consuming because here, you need to conduct a set of studies:
About the target audience. Find out who your consumers are, what they want, and their expectations.
About your competitors. Knowing which niches in the market are already occupied and which remain free is essential.
About the company's current position in the market. This is where you need to assess how customers, employees, and partners perceive your business.
Identify the main strengths of the business, its values, mission, reasons to trust your company, brand language, etc.
Step 3: Build an Identity System
At this point, you already know most of the information about how to create a brand identity. Using this data, you can select the most exciting ideas from your competitive analysis, consumer feedback, and brand audit survey. Now it's time to translate all that information into visual objects.
1. The logo
The logo is the graphic sign through which the brand is introduced. It is one of the mandatory elements of corporate identity. A quality design object will help build a strong connection between the company and the clientele while demonstrating your core values.
2. Color Palette
After establishing the visual imagery, the next step is to select appropriate shades. Opting for suitable colors is crucial in developing a corporate identity that reinforces the brand and fosters a sense of trust among customers. Furthermore, a versatile and refined color palette provides designers with greater flexibility.
In the conventional approach, a color scheme typically consists of a primary color, two complementary colors, and a few supplementary shades. Including a couple of vibrant accents to enliven the overall palette is also possible.
3. Typography
Consumers perceive your brand depending on the lettering. Each typeface has its character, which affects a company's brand identity. Based on your chosen option, customers' attitudes toward your brand can be severe, confident, soft, or fun.
4. Textual content
Some brand owners believe that in 2023, text content is no longer as important an aspect of brand identity as font sets, logos, and color palettes. It's not. You need to think carefully about such elements of writing as:
Format;
Length;
Tone, etc.
They will make navigating easier and help you get the brand's essence, mission, and goals right. You can write the text yourself or get some external help to fit the high standards of textual content.
5. Photos and images
In answering what goes into a brand identity, you can't help but mention graphics. Illustrations are an essential visual tool that allows your brand to "speak" consistently. Choose pictures; photos should be in a unified way. Don't apply too many different styles. Be sure to model how the illustration will look with the rest of your corporate identity.
Step 4: Draw up a branding guide
Here it is important to create not just a beautiful book, which will stand on the shelf, but an applied guide, helping the company to communicate effectively with the audience, partners, and staff.
The text should be clear and informative so that every designer of an organization, having opened the brand book, can find answers to all the questions concerning the company's style.
Check-list for corporate identity
In creating a corporate graphic identity, it is recommended to adhere to the following check-list:
What? Find out everything about the product, what are its qualities, characteristics, values, and benefits the consumer will get by buying the product.
For whom? At this point, you need to figure out who the product is designed for. Describe a portrait of an average customer, stating age, gender, social status, interests, lifestyle, motivation, and more.
How? Find out how difficult the buying process is, what makes placing an order necessary, and whether the price is justified.
You can develop an excellent corporate identity using the tips from the article. The main thing is not to forget about actual requests, processes, business realities, creativity, and inspiration.
Leave a comment
All comments are moderated. Spammy and bot submitted comments are deleted. Please submit the comments that are helpful to others, and we'll approve your comments. A comment that includes outbound link will only be approved if the content is relevant to the topic, and has some value to our readers.