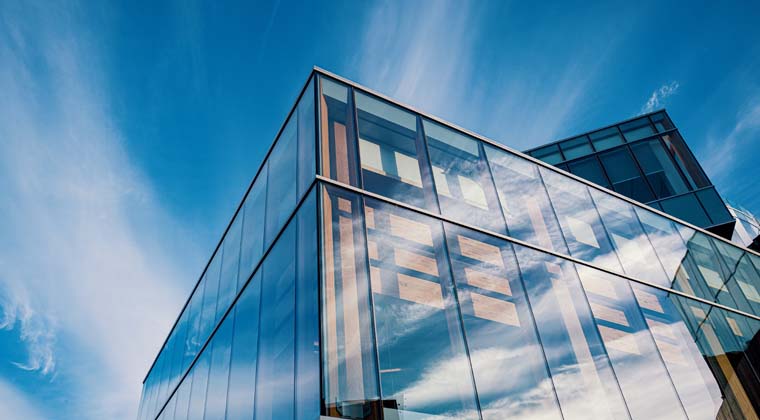 According to a study performed by IBM, it takes 280 days to find and contain a cybersecurity attack. You need to implement cybersecurity to ensure your IP-based physical security tools remain impervious to cyber threats.
How do you secure your IP-based physical security tools using cybersecurity? Keep reading to learn about the best methods, tips, and security tools to protect your physical security with cybersecurity.
Install Access Control And Video Security To Protect Your Sensitive Security Data
When you invest in a security solution for protecting your spaces, you need to protect your security data from both a physical and digital standpoint. You can use cybersecurity software to protect your cloud-based security resources and ensure no unauthorized third party can access valuable security information and remote operation features.
However, a third party can gain access to your sensitive security data by accessing the spaces in which your security servers are held. You must ensure that no unauthorized user can access these spaces using stolen credentials.
One of the significant vulnerabilities in an access control system is the potential for a third party to get hold of access credentials and use them to move throughout your building and access your sensitive assets unchecked. To prevent this, you must ensure identity verification at your building's entrance and protect the areas in your building that house sensitive data.
You should integrate video surveillance and IP-based access control systems to confirm that credential-holders undergo identity management. If you do not incorporate these two security features, the identity verification process will be far more challenging for your system administrators and security staff. They will need to gather information from two different sources and correlate time stamps just to verify the identity of users. However, when you integrate both tools, your system administrators and security staff can view all security data on a single interface for simple and user-friendly identity verification.
To integrate surveillance and access control, you have two options. You can connect the access reader and security camera or invest in a solution with both tools in a single device. A video intercom reader acts as a standard intercom but only houses an access control reader and a high-definition video camera. This streamlined integration can ensure your IP-based physical security tools are protected with facial recognition. You can automate the identity verification process with facial recognition software.
Ensure Cyber And Physical Security Teams Are Coordinated
When it comes to IP-based physical security, you need to protect your physical security tools from both a physical and cyber standpoint. It could be difficult for physical security teams and IT staff to determine which security incidents fall under their domain.
To ensure a cohesive security strategy, you should coordinate your cyber and physical security teams. Your cyber team will be able to protect your cloud-based security resources with cybersecurity software. And your physical security team will better understand cybersecurity practices.
By coordinating both your cyber and physical security teams, you stand to gain the following benefits:
AI integrations - your cyber security team can integrate AI with your physical security tools to monitor security data and find anomalies. When the system detects a potential security threat, your team can receive mobile notifications that keep them constantly aware of security happenings.
Workflow automation - when an incident occurs on your property, your cybersecurity experts can ensure a faster response with workflow automation. The automation will provide detailed workflows containing your incident response procedures and assign the workflow to a physical security team member. Manual task assignments can cause delays and slow down response times.
Reduced workload - by merging the cyber and physical security workload, you can reduce the workload of each team. By reducing the workload, you may identify an opportunity to downsize your security staff.
Integrate Cybersecurity Policies Into Physical Security Hardware
Zero-trust is a cybersecurity policy that protects companies from internal security breaches. Each user on the system is granted unique sets of permissions to access only the data they need to perform daily operations. If their device is breached or they try and steal valuable company information, they will only be able to access a limited amount of data.
You can apply the same policy to your physical security hardware. Simply because a user can enter the building does not mean they should be able to access the company's most valuable resources. So, to prevent an internal security breach, you should protect all areas housing sensitive assets with physical security - smart door locks and surveillance.
Leverage Integrated Data
You can use reporting and analytics to leverage your integrated security data and identify any vulnerabilities in your system. If you implement a fully integrated security system, your security data will be accessible in one place, making it easier to analyze and leverage. Any gaps in your existing security strategy will be visible, and you can adapt your security strategy to minimize risk.
Summary
You must protect IP-based security data from both a physical and cyber standpoint. If you're considering implementing IP-based security in your building, you must merge your cyber and physical security teams. It is also advisable to apply zero trust and protect areas in your building that are home to your most valuable company assets and security data.
Share this post
Leave a comment
All comments are moderated. Spammy and bot submitted comments are deleted. Please submit the comments that are helpful to others, and we'll approve your comments. A comment that includes outbound link will only be approved if the content is relevant to the topic, and has some value to our readers.