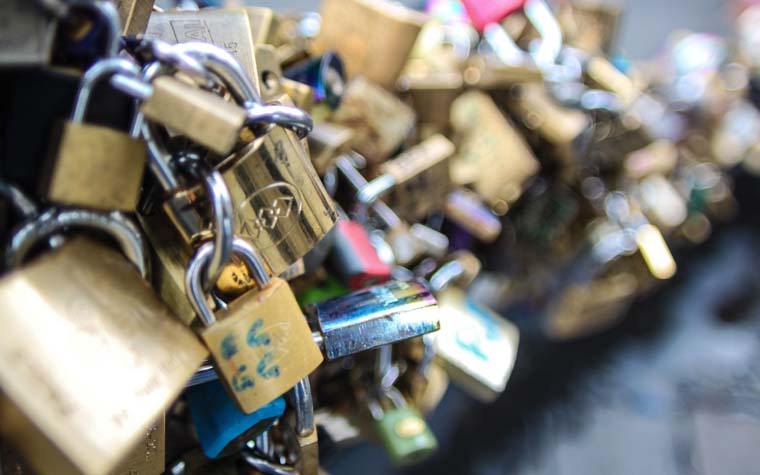 Identity management is also called Identity and Access Management (IAM). Identity Management Solutions manages user identities and their respective access to company resources. All this is handled with the help of a detailed process for preventing unauthorized access to a company's technology such as an enterprise's hardware resources, networks, servers, storage devices, software, and data.
You can find below our thoughts on the identity management solutions provided by HelloID, CyberArk, and OneLogin.
HelloID Identity Management Solutions
HelloID is a one-stop identity management solution provider. It is popular for many reasons, one of which is its amazing user-friendliness. It is particularly easy to learn thanks to a 30-minute demo that shows you how it works and how to use it.
This is an adjustable, flexible, cloud-native technology for Identity and Access Management. The "Do-It-Yourself" technology provided by HelloID has made everything so affordable that the cost cut-downs are 80% compared to competing solutions. Its creators, Tools4Ever, offer the option to exclude any modules you don't instead of bundling everything together and forcing you to pay for features you don't need. This modular approach lets you customize your cost and maximize your savings. Their Connector Library, Training Resources, Documentation, and Certification Programs provide you with everything you need to install it exactly where you need it. Here are some characteristics of their services.
1. Provisioning by User
User provisioning is fast, accurate, and timely. The entire process is automated from the starting point to the finishing point. This prevents any errors, thus avoiding time delays.
HelloID lets you provide ultimate targets under a single source of truth. This lets you connect HelloID with your system, and then to any number of targets, both onsite and in the cloud.
Their services provide you with security and peace of mind.
2. Service Automation
Services are flexible and powerful. HelloID includes a customized PowerShell to provide you with the power and flexibility you need, and custom web forms connect to specific HelloID actions. By streamlining, centralizing, and automating your tasks, HelloID can help you in your day-to-day tasks.
Highly Visible and Reportable. It is easy to access and read reports. The reports generated provide you with precious insight into what is requested by your employees, license usage, and much more.
3. Access Management
HelloID increases security for any application or the entire portal by using multi-factor authentication (MFA). It also adds several restrictions on device type, IP, location, time of day, and much more.
HelloID lets you create infinite app connections; more than 800 app connections are in the library. If none of these meet your specific requirements, you can add or make new connections in minutes.
Not all applications are ready for native single sign-on. HelloID offers support for legacy apps through a browser plugin or Citrix to deal with such cases.
One of the best ways of knowing if HelloID will work for you or not is to give it a 30-day trial run. The detailed solutions of Tools4Ever are why they are so prominent in their field and why they have gained their clients' trust.
CyberArk Identity Management Solutions
Various IT and security organizations use Identity and Access Management (IAM) to get a solution that lets them control user identities and manage access to enterprise resources. CyberArk ensures that only the right individuals will have access to IT resources. This is a critical part of an in-depth defense security strategy and essential for securing IT systems against cyber attacks and data losses. CyberArk's detailed solutions are the reason why they are so popular in this field and have won its clients' approval.
Key Features
Here are some of the critical features of CyberArk identity management solutions.
Most of the solutions support Single Sign-On (SSO) functionality. SSO lets users access all of their business applications and services using only one login credential. User satisfaction is improved after eliminating the fatigue caused by handling multitudes of passwords. Company operations are streamlined by centralizing and unifying administrative functions. CyberArk strengthens security by eliminating password management practices that cause security gaps and by reducing the number of possible attack vectors.
CyberArk has introduced Adaptive Multi-Factor Authentication. Most of the solutions provide MFA functionality in order to protect against impersonation and credential theft. With MFA, a user should show several types of credentials to access the system, such as a password or fingerprint and an SMS code. Modern MFA solutions support adaptive authentication methods that use contextual information (location, time of day, IP address, device type, etc.) and administratively defined policies to determine which authentication factors to apply to a particular user in a specific situation.
Provisioning by user and management of life cycle. CyberArk provides you with administrative tools for onboarding and Lifecycle Management to manage users' access privileges throughout their employment. It also provides monitoring and reporting capabilities, thus helping corporate IT and security teams support users and run compliance audits and forensics investigations. Self-serve portals are also offered, letting users request access rights and update account information without help desk intervention.
Various Solutions that Help Businesses
CyberArk's solutions:
Eliminate complexity and cut down costs. Identity as a Service (IDAAS) solutions helps businesses avoid capital equipment expenses, simplify IT operations, and free up IT staff to focus on core business initiatives.
Increase the value of time. With little or no on-premises technology to deploy, configure, or maintain, businesses can develop IDAAS solutions that are quick and easy.
Reduce the risks of damage.
Improve the experiences of the users.
OneLogin Identity Management Solutions
OneLogin is a cloud-native platform that provides a comprehensive and integrated suite of identity and access management (IAM) solutions. Administrators can deliver Directory services, Single Sign-On (SSO), Privilege Account Management (PAM), Multi-Factor Authentication (MFA), and other critical IAM capabilities. These help companies manage users and devices, and secure identities and access to a variety of IT resources—either on-prem or on the cloud, and across Windows, Linux, or macOS.
OneLogin is a cloud-based solution provider that connects an organization's employees to virtually any resource and configures and secures their remote devices wherever they work. With OneLogin, administrators can deliver zero-touch onboarding to provision users and devices anywhere in the world with automated workflows from a single web console.
OneLogin provides ultimate Identity Management Solutions. One of the best qualities of their service is that they provide a cost cut-down and a trial of 30 days to let you find out more about their services.
Below are some key characteristics that you will find in their services:
User Provision. OneLogin's entire process is automated from start to end, thus preventing errors and time delays. It is very easy for a user to use the service independently.
Automation of Service. By streamlining, centralizing, and automating the things you need, OneLogin can help you with your day-to-day tasks. It makes it easy, for example, to create and access reports that give you insight into what is requested by your employees, license usage, and much more.
Access Management. Access to resources is only granted to authorized users.
Solutions for Businesses
OneLogin for enterprises:
Helps them grow and improves security and productivity.
Provide the option for resetting the password.
Increases the value of time. With little or no on-premises technology to deploy, configure, or maintain, businesses can develop IDAAS solutions that are quick and easy.
Manage workforce identity. Specifically, it manages employee, contractor, and partner identities.
Reduces the risks of damage by securing access to SSO and MFA.
Improves user experience.
Reduce daily headaches by increasing efficiency.
Solutions Provided
OneLogin provides various solutions in different categories, including securing single apps and offering industrial solutions such as identity management solutions. The clients can choose which products they need according to their specific needs. The many, detailed solutions offered are part of the reason why OneLogin is so prominent in its field, and why it has gained the support of its clients.
Wrapping It Up
Identity management solutions provide you services by following a set of rules. Some leading names in the industry are HelloID, CyberArk, and OneLogin. They allow only identified and authorized people to access company resources of any kind, automate everyday tasks, and help maximize security.
Share this post
Leave a comment
All comments are moderated. Spammy and bot submitted comments are deleted. Please submit the comments that are helpful to others, and we'll approve your comments. A comment that includes outbound link will only be approved if the content is relevant to the topic, and has some value to our readers.