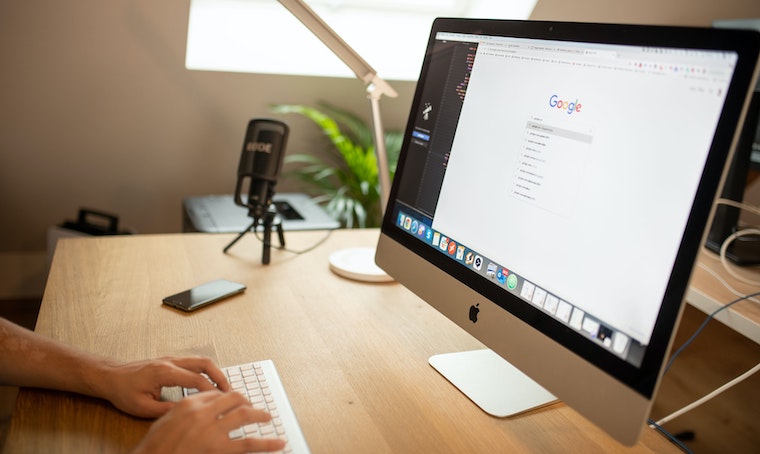 Through the years, the internet has opened endless possibilities such as remote work, online education, in-app shopping, entertainment options, and inclusive financial services. It's never been so easy to do anything in so little time.
Internet browsing is like the glue that brings everything together. In just a few clicks or taps, you can find almost anything and everything. It opens endless opportunities for the digitally connected.
However, internet browsing has also allowed criminals to expand their malicious activities worldwide. Many unsuspecting users don't spend enough time protecting themselves from the bad people on the internet.
Why Internet Browsing Safety Matters
If you're not careful while browsing, cybercriminals can put you at risk. From minor inconveniences to long-term issues, here are some things that hackers could do if you don't follow good internet browsing safety practices:
Steal your identity and solicit money from other people online
Use your social security numbers to take out loans or rent apartments under your name
Access your bank details and withdraw your money
Make use of your device for cryptocurrency mining
Aside from this, there are plenty of other ways that hackers can take advantage of you, your data, or your devices. Thankfully, there are several things that you can do to avoid being a victim of cybercriminals online.
Tips to Browse the Internet Securely
Protect your internet connection
Before you start browsing, the first thing that you should check is your internet connection. If possible, avoid using public internet connections such as airports, cafés, hotels, or malls. More often than not, public internet connections are inadequately equipped with protection for its users.
Often, public Wi-Fi uses old, vulnerable encryption protocols that are easily hacked. Should you plan to work outside your home, opt to use your mobile hotspot or personal Wi-Fi stick instead.
Hotspot spoofing is when hackers imitate the names of real hotspots to trigger automatic connections for devices. To avoid hotspot spoofing when browsing, disable automatic internet connection on your device, especially when outside your home. With this, you'll be able to choose what networks are safe before connecting to them.
Use a Virtual Private Network
Once you have found a secure connection, use a Virtual Private Network (VPN) to add a layer of protection to your internet browsing. A VPN helps you browse the internet safely by creating a virtual tunnel that encrypts your data from your device to a network.
Using a reliable VPN, you can hide your browsing history, financial information, and passwords from cybercriminals. Moreover, a VPN can protect your privacy from the internet service providers (ISPs) that engage in data collection.
Install an antivirus
The internet is brimming with malware and viruses. From silently stealing your data to demanding a ransom for access to it, modern malware can wreak havoc on your device and privacy. Therefore, before venturing online, make sure to install an antivirus for macOS.
Good antiviruses are equally suitable for warning you about suspicious websites and removing the threat if you carelessly click a malicious link. They can also, monitor data breaches, block ads and offer other security benefits.
Use private browsers
Once you are connected to the internet safely, the next step is to make the best of your internet browser. For example, many leading browsers such as Safari and Firefox have private browsing features. If given the opportunity, opt to browse privately instead for an added layer of protection.
In addition, don't forget to clear your cache regularly and disable cookies. Cookies track your usage for a certain period after you first go to a website to serve you more relevant ads in the future. When asked by websites for cookie permissions, don't allow any of them to track you more than what is necessary to use their website.
Block pop-ups
Pop-up blockers prevent website pop-ups from appearing on your browser. While most pop-ups are undoubtedly annoying, some of them are actually outright dangerous. As they appear suddenly, you can accidentally click through one that contains a link to a harmful website.
Most browsers will have their version of a pop-up blocker under their preferences menus. However, bear in mind that pop-ups can also contain important information such as confirmation for downloads or printing.
Install ad blockers
Ad blockers
are software programs that prevent ads from being seen on browsers. In addition, ad blockers are useful to avoid sketchy links that hackers might use to steal your data. Ads, especially video ads, also take up bandwidth and make websites load slower.
When you're searching for a good ad blocker, make sure to avoid software made by companies with no history of regular updates. Before downloading anything, check for predominantly positive reviews from legitimate users.
Manage your plugins
Plugins, or extensions, are software meant to add-on to web browsers for added functionalities. It can add, reduce, or process content on websites that you view. Often, hackers exploit plugins that are not updated and are abandoned by developers as a window to collect personal information about users. One of the most common plugins that hackers exploit that you should avoid is Flash Player.
To keep hackers from using plugins to access your device, there are three things you must do. First, only install plugins that you urgently need. Your risk increases for every unnecessary plugin. Second, regularly update the plugins that you already avoid. If you notice that the developer is no longer improving it, uninstall it. Third, delete any plugin that you no longer use.
Protect your passwords
When logging into various websites, make sure to practice good password safety practices. Create strong passwords through a combination of letters, numbers, and symbols. Don't make passwords that can be easily guessed, and don't save important passwords on your home screen.
Additionally, make sure to never share passwords with other people and always check site addresses before logging in. If you think you need a little help, you can also invest in a password manager that can help manage your passwords for you.
Practice Internet Safety When Browsing
While the internet isn't without its dark corners, there are plenty of ways to surf it safely. By following the tips above, you can still enjoy all the good things that the web has to offer without the fear that you put yourself at risk.
Leave a comment
All comments are moderated. Spammy and bot submitted comments are deleted. Please submit the comments that are helpful to others, and we'll approve your comments. A comment that includes outbound link will only be approved if the content is relevant to the topic, and has some value to our readers.