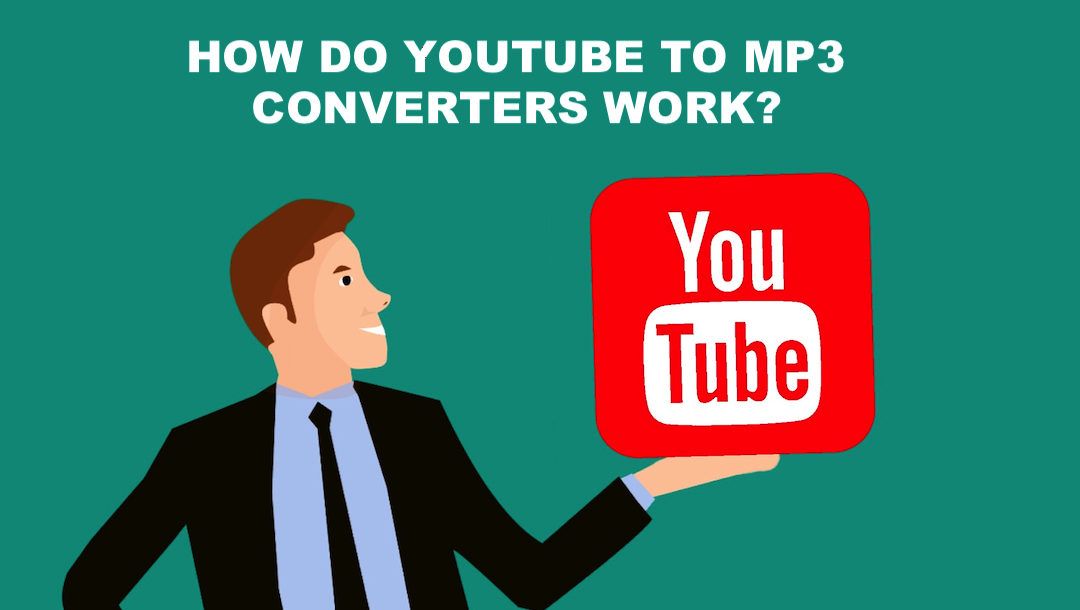 YouTube has quickly become the most popular website for users to upload, view and share videos. However, there are instances when you'd rather convert the audio from a YouTube video into a more portable format, like MP3 so that you can listen to your music or podcasts wherever you go.
Well, the use of YouTube to MP3 converters becomes necessary in this case. In this comprehensive guide, we will explore how these converters work, step-by-step, to help you better understand the process.
Step 1: Selecting a YouTube Video
Selecting the YouTube video to convert into an MP3 audio file is the first and foremost step when utilizing a YouTube to MP3 converter. It's important to make sure the video you choose suits your tastes and interests. Once you've decided on a video, copy its URL from the address bar of your browser.
Step 2: Choosing a Suitable Converter
Once you have the video's URL, choosing a good YouTube to MP3 converter is the next most important step to follow. A wide range of available choices consists of web-based tools, downloadable apps, and add-ons for popular web browsers. You should make a decision that suits your own requirements and tastes.
Step 3: Pasting the YouTube Video URL
After selecting a converter to use, launch it and look for a field where you can insert the YouTube video's URL. When pasting the URL that you copied previously, be sure to do it with caution and check for any errors or other problems.
Step 4: Selecting the Desired Output Format
The majority of converters from YouTube to MP3 provide a variety of output formats for users to choose from. For the purposes of this guide, we will focus primarily on MP3 conversion. Also, you can have the option to fine-tune the audio quality and bitrate, both of which may have a considerable influence on the size and quality of the final audio file.
Step 5: Initiating the Conversion Process
After choosing an output format and pasting the video's URL, you can begin the conversion process. Typically, you initiate the conversion by pressing a button labeled "Convert" or "Start." The YouTube video will begin processing to extract the audio after you click the converter.
Step 6: Downloading the Converted MP3 File
Following the successful completion of the converting process, the converter will often make an MP3 file available for download by providing a link or button to do so. Simply download the MP3 file to your device by clicking on the button or link provided.
Step 7: Choosing a Destination for the MP3 File
As you are ready to download the MP3 file, take a minute to think about where you want to save it. It is also important to give the file a relevant name so that it can be easily identified in the future.
Step 8: Enjoying Your MP3
Congratulations! You have successfully converted a YouTube video into an MP3 audio file, which you can now enjoy offline on your computer, smartphone, or other compatible devices. You are free to listen to the audio whenever it suits your needs.
How YouTube to MP3 Converters Work?
Now that we've covered the detailed step-by-step process of using a YouTube to MP3 converter, let's delve deeper into how these converters actually work:
1. Video Extraction
At first, the converter will use a specialized algorithm to harvest the video file that you want from the servers that are hosted by YouTube. This extracted file often has both video and audio components and is saved in the MP4 format.
2. Audio Separation
After the video has been extracted, the converter will meticulously separate the audio track from the video track. This entails removing the visual material and simply keeping the audio data behind once it has been processed.
3. Format Conversion
The MP3 format is the outcome of a format conversion procedure applied to the retrieved audio data. The audio is compressed while still aiming for a respectable degree of quality throughout this process. Users of certain converters have the option of customizing the audio quality and bitrate to their liking.
4. Temporary Server Storage
It's worth noting that many online converters keep the converted MP3 file on their servers until you delete it. Moreover, users may easily view the content and save it to their devices thanks to this temporary storage.
5. Download Prompt
Once the conversion process is complete, the converter typically prompts users with a download link or button. This link initiates the download of the MP3 file to the user's device.
6. Temporary Storage Duration
It's important to keep in mind that the MP3 file is only kept by these online converters for a short time, usually between a few hours and a few days. Therefore, it is recommended to download the file as soon as possible to avoid any disruptions.
7. Copyright Considerations
Despite the fact that converters from YouTube to MP3 provide ease, it is essential to note that there are many rules and regulations concerning copyright. There is a risk of violating the rights of content producers when downloading copyrighted material without permission.
Conclusion
All in all, using a YouTube to MP3 converter is a simple way to save the audio from your favorite videos to listen to later or take with you everywhere. You will be able to make the most of these resources if you take the time to fully grasp the particulars of each phase of this procedure. However, the key to legal and ethical usage of internet information lies in the responsible use of these technologies and adherence to copyright regulations.
Leave a comment
All comments are moderated. Spammy and bot submitted comments are deleted. Please submit the comments that are helpful to others, and we'll approve your comments. A comment that includes outbound link will only be approved if the content is relevant to the topic, and has some value to our readers.