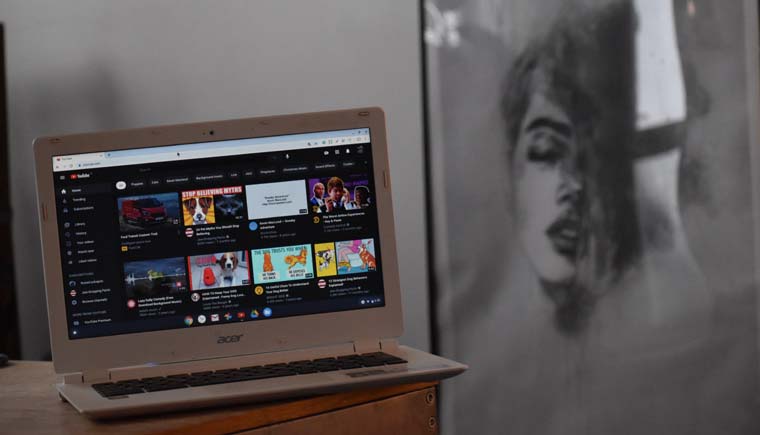 Are you looking for a graphic editor for Youtube? A good program can make your videos look more professional. Most Youtube users start with the free version that comes with a standard Youtube account. But as your channel grows, you will see that the basic feature can only work for basic needs. To make your feed look its best, you need a good youtube intro maker like Vista Create or other feature-rich apps. In this review, you will find tips on choosing a really worthwhile image editor that will take your videos to a new, exciting level.
What Are the Pros of an Online Graphic Editor?
We are not just talking about an image editing app like Photoshop, Gimp, Paint, or some other one, we mean software that allows you to combine pictures and/or graphics and/or other objects (text, etc.) to make a single image. Let us show you some pros of an online graphic editor:
It is more convenient than using your PC or laptop: For instance, you can upload images on Youtube, Facebook, Instagram, etc., and you can combine multiple images at once.
It saves you time: If you want to post the same image on multiple social media platforms, you can do that with an online graphic editor.
You can get creative: You can combine and edit photos and graphics for days! Some online graphic editors allow you to choose colors and apply effects such as black and white and sepia. Other features let you easily merge images together, resize them to a certain size, put them into frames, etc.
You can save money: You can also use it to simply share pictures without the need to purchase additional software. For instance, a simple photo editing app like Photoshop usually costs around $75, and it doesn't give you all the features that you can find in some online graphic editors.
What Are the Main Features of a Good Online Graphics Editor?
Here are the top 5 features you should look for in a graphic editor.
#1 - Ease of Use
To add or modify visuals on your channel, you don't need to be an expert. All of the top image editors have excellent user interfaces, but some of them also provide extra functions that may simplify your life. Simply install it and edit your content to get started. It will include the necessary visuals and pertinent material.
#2 - Possibility of Free Use
To enhance the look of your channel, you may occasionally need to alter your videos. You will require the premium version in this situation, which will provide you access to all the video editing options. However, we advise using the trial version first. You may always buy the premium version after evaluating the features of the free version. You will have a lot more features and options as a result.
#3 - Multiple Backgrounds
You need an image editor that can accomplish this if you want your feed to appear decent on various backdrops. There are various picture editors that let you add different kinds of backdrops. Therefore, you may modify all of your clips with various backgrounds using the same image editor.
#4 - Image Scaling, Cropping, Filtering
You will need a graphical editor that can manage all these little and huge problems if you wish to change the material on your channel. A picture may be scaled to fit various screens and sizes with the help of a professional graphics editor. Additionally, you may trim the movie to exclude undesirable portions. You may give your material more effects by using a filter. Therefore, you will have more freedom on your channel to produce more material if you have an image editor that can manage all the difficulties of picture editing.
#5 - Export
You most likely don't want your content to be edited by just a visual designer. You require a graphical editor that allows you to deliver the file in the desired format and preserve your modifications.
Conclusion
It's worth mentioning at the end of this review that the online editor contains a variety of tools for editing photos, graphics, frames, and clipart, as well as adding text and other images. You can easily change the brightness, contrast, and tint of a photo. You can also sharpen or blur the photo, rotate the image, or flip it. It also has a tool to edit the photo itself, change colors, add text, and add graphics. Therefore, by choosing a standing online editor, you can make creative and creative YouTube intros, create logos for your sites, and much more.
Share this post
Leave a comment
All comments are moderated. Spammy and bot submitted comments are deleted. Please submit the comments that are helpful to others, and we'll approve your comments. A comment that includes outbound link will only be approved if the content is relevant to the topic, and has some value to our readers.