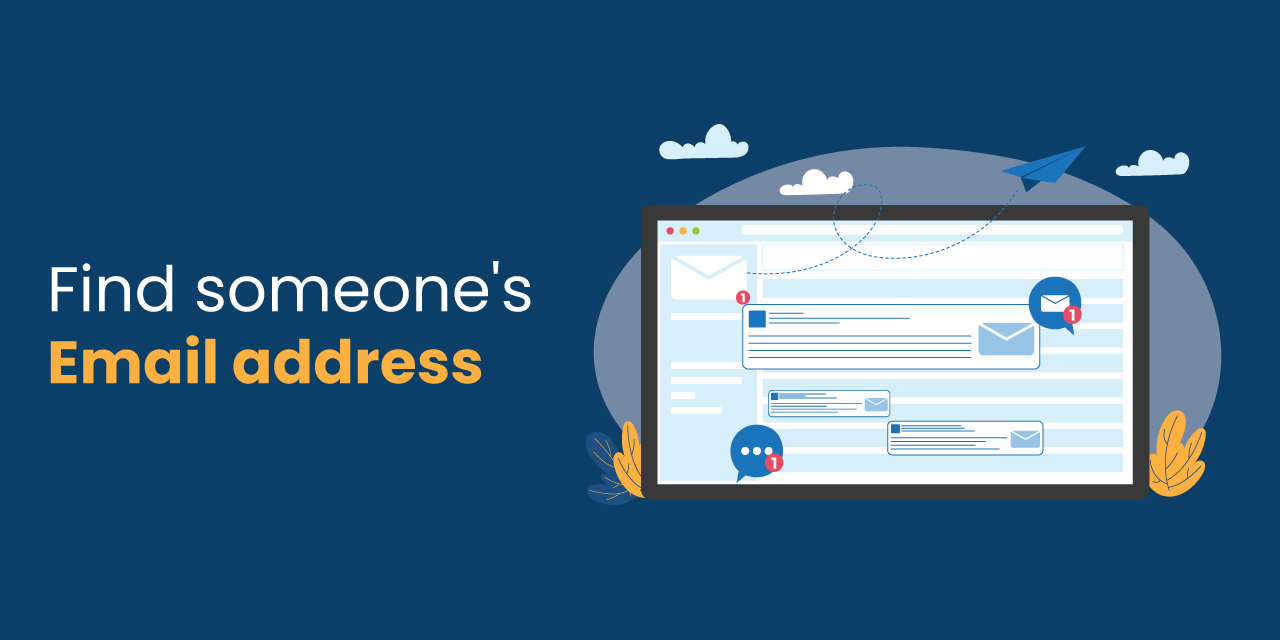 As a marketer, sometimes you may need to send a cold email for partnership, collaboration, or a simple connection to build a relationship. The key to success in cold emailing is finding the right contact's email address. You may dig through the corporate website or research social media, but the person you need to reach out to may be difficult to find. Sending an email to a blind person will not get any job done as it will be ignored.
So, how do you find the email address of the person to whom you need to reach out? There are free tools available to help you in searching for a person, and here are X ways to achieve it.
Google Search: If you know the name of the person, you can search for that person on Google. Use the search term and Google Search Operators to find the contact's email.
Hunter: The traditional approach to finding a person's email address is by digging through the corporate website or social media. There is a Hunter domain search that provides this information to you when you look for a domain name. Hunter finds the email addresses by crawling the website, so there may not be enough data on the web to provide this information to you. However, Hunter is a good place to start and if you're lucky, Hunter may even provide you with the title and phone number of the contact. You may also install Hunter Chrome Extension which will accomplish the same result. Hunter offers 50 free searches per month, and the paid accounts start at $49/mo for 1,000 contacts.
Voila Norbert: If you know the name of the person and email domain, you may use Voila Norbert to find the email address with amazing accuracy. This is a free service, but you're only limited to 50 addresses per day. For anything beyond that, you'll have to buy credits.
BuzzStream: Similar to Hunter, BuzzStream to find on-page email addresses of influencers. You can use it directly on the website, or install chrome extensions to utilize it. This is a paid service and requires $24/mo for 1,000 contacts.
LinkedIn Sales Navigator: You may use the popular Email Permutator to create a list of email address permutation given first name, last name, and the domain name. Most companies use an employee's first and last name to create an email address, and trying out every permutation of someone's email will likely find the desired email address. The LinkedIn Sales Navigator for Gmail (Gmail plugin) will highlight the email address if it matches the LinkedIn email.
ContactOut: ContactOut is yet another company you can use to find the email address of anyone.
Verify Email: If you know (or guess) the email address, you may use our verify email tool to verify the validity of the email address. We verify the email address by connecting to the mail server and verifying whether the mailbox exists and whether an email can be received.
Chrome Extensions: There are other chrome extensions such as "Find That Email", "Clearbit Connect", "Find That Lead", "snov.io", "Skrapp" and "Name2Email" offer free and paid services.
ZoomInfo: If you have a business and need a good contact enrichment service, ZoomInfo may be an option. ZoomInfo is not cheap ($10,000/year for the basic plan), but it may be worthwhile if your budget allows it.
Conclusion
Due to many spammers scraping websites for email addresses, many organizations do not reveal contact's email addresses on the web. If you need to collaborate with someone in a company, use the methods described above to find the email address of the contact so that you have a better chance of getting a response.
Leave a comment
All comments are moderated. Spammy and bot submitted comments are deleted. Please submit the comments that are helpful to others, and we'll approve your comments. A comment that includes outbound link will only be approved if the content is relevant to the topic, and has some value to our readers.