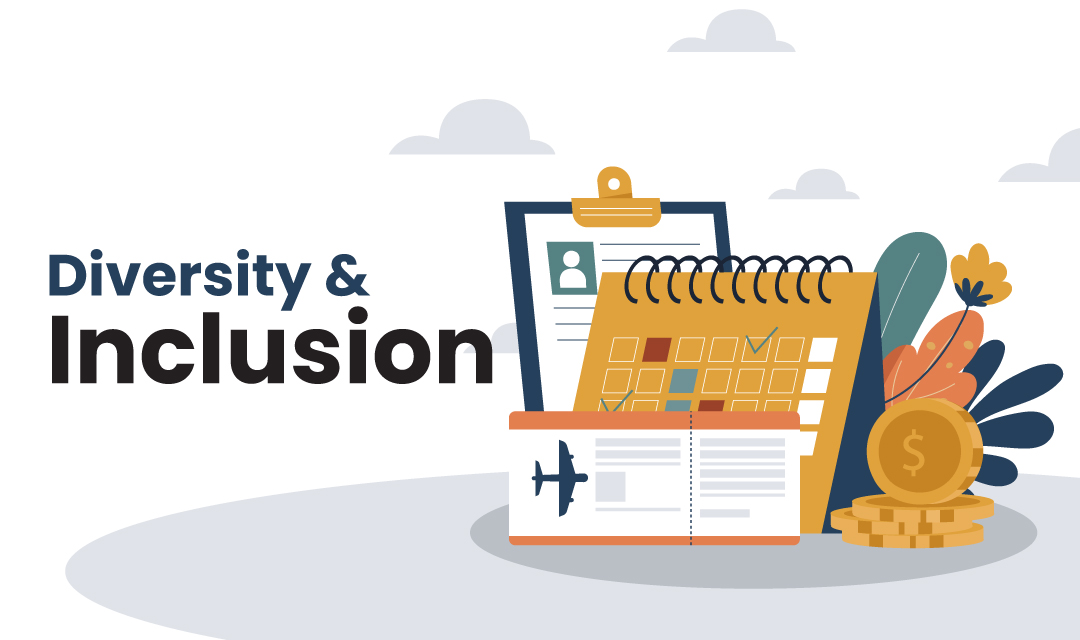 Diversity and inclusiveness is a trend that companies paid attention to back in 2020, but in 2021 its effect has only increased. 2021 is the year when organizations focused on Diversity, Equity, and Inclusion (DEI). Many leaders have set themselves the following goals:
create an inclusive culture that takes into account the interests of all people, regardless of their origin, gender, age, etc.;
review hiring policies and support the fair selection of employees without bias or prejudice.
DEI culture can only be successful when everyone is involved. Employees, executives, and the HR department play a critical role in the implementation and expansion of diversity initiatives. When it comes to hybrid workplaces, technology is becoming a decisive factor in determining how inclusive a workplace can be. In this regard, Microsoft has unveiled improvements and new features that address a wide variety of employee needs and enable inclusive hybrid workspaces. Here we are not talking about the list of desktop products that include email viewer software or simultaneous translators, but a wider range of inclusive products.
Here are the new inclusive features by Microsoft to be aware of:
Automatic subtitles: Online Meetings are one of the main products for hybrid work, and Microsoft has received great advice from people who are deaf and hard of hearing on how this product can be improved. One way to make meetings more inclusive for deaf and those working in noisy or quiet environments is to use automatic subtitles to translate the meeting's voice content into text. In Microsoft Teams, now attendees can turn on automatic subtitles during a meeting.
More involving Outlook experience: Hybrid work isn't just about video calling. That's why Microsoft added features to Outlook such as intelligent text writing assistance, dictation availability, tips to make composing and reading email more convenient for everyone. Writing short, effective, and appropriate emails can be challenging for people with learning disabilities and certain neuro differences. The Editor in Outlook is designed to help you deliver your message more effectively and give you confidence as a writer.
Maintaining good mental health: Mental health disorders are the most common form of disability in the world today. And mental and emotional well-being is the foundation of productivity, ingenuity, and engagement. Microsoft Viva aims to help people achieve balance, collaborate smarter, focus better, and show their best wherever they work. With Viva Insights, Microsoft integrates the power of analytics and artificial intelligence to help people prioritize their mental health, and focus on the work-life balance.
Final Words
Following this example, we can conclude that DEI efforts must be built into every aspect of employee interaction, from the language used in email to the way meetings are conducted. Companies looking to bring together a diverse team will have to put in a lot of effort to create a thoughtful DEI culture. Integration into a DEI company is an excellent investment that will help attract the most qualified candidates who share this culture and its values.
Share this post
Leave a comment
All comments are moderated. Spammy and bot submitted comments are deleted. Please submit the comments that are helpful to others, and we'll approve your comments. A comment that includes outbound link will only be approved if the content is relevant to the topic, and has some value to our readers.