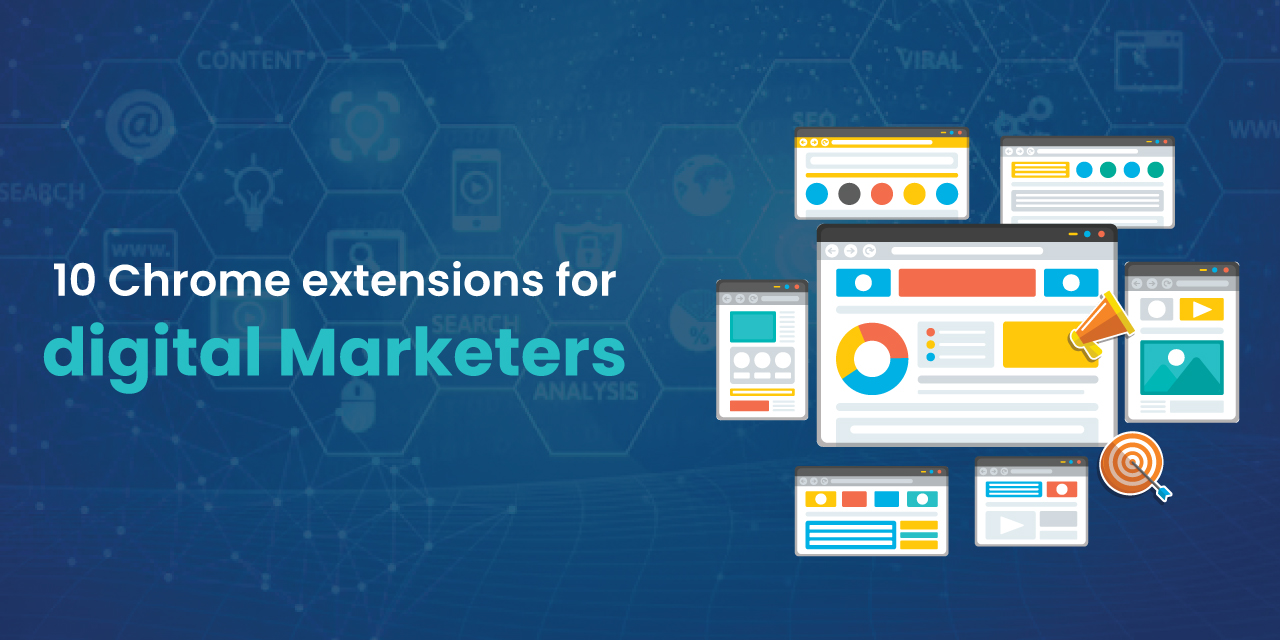 One of the best features of chromium browsers including Chrome, Opera, Vivaldi, and Brave is the ability to install browser extensions and add capabilities not built into the browser. There are thousands of browser extensions, and we have hand-picked a handful of "free" extensions that are useful to digital marketers. We've displayed the extensions in no particular order, so explore the extensions and see if it's worth to you.
1. SEO Quake
SEO Quake provides a comprehensive SEO statistic about the page you're visiting. It aggregates the data from Google, Alexa, Moz and SEMRush. This is a better extension than the MozBar provided by Moz, which requires you to create a free account with them.
2. Similarly
Similarly is another SEO tool that provides you with analytics metrics of the site you're visiting. It provides traffic rank, bounce rate, geography, traffic sources, and more. It's an estimate like any other SEO tool but gives you a rough estimate of the traffic details. This tool doesn't require you to sign up, and the free tool gives you everything you need to know about the site you're researching.
3. Grammarly
Grammarly became one of the most popular browser extension with over 10 million users, which help writers with spelling and grammar on the articles they write. A tool like Grammarly proofreading your writing and provide corrections on the misspellings, run-on sentences, and other grammatical mistakes will improve your written contents for better readability.
4. Wappalizer
Wappalizer is a utility that will detect underlying technologies used by the website you're visiting. It functions similar to a popular website, builtwith, and displays the CMS, web framework, analytics and other client & server-side technologies used by the website. As a marketer, it would be good to know how your competitors and benchmarking websites are built with.
5. Mercury Reader
Have you landed on a blog post and seeing too many ads all over the page making it difficult to read the content? Mercury Reader is the tool that lets you remove ads and distractions, and only leaves you with text and images for a clean reading view of the page.
6, Keywords Everywhere
Keywords Everywhere is the utility you can use to research keywords on search volume, average CPC, and other competition metrics. You may use the tool free of charge without signing up, or buy credits for extensive research. There are premium research tools like SEMRush and Ahrefs, but Keywords Everywhere is a free tool that you can use to obtain basic keyword information.
7. Hunter
Hunter allows you to find the contact and email addresses of any organizational website you visit. You're required to create an account with Hunter, and if you're lucky you may be able to obtain the titles and phone numbers of the contacts you found. If you need to reach out to someone in the company, Hunter is the easiest way to find contacts.
8. Similar Sites
Do you need to research your competitors and collaborators? Similar Sites will find you a list of websites that are similar to the one you're currently visiting, and also display their traffic stats and meta description. You may use this tool to find your competitors and analyze keywords for your SEO efforts.
9. Liner
If you're a writer, you'll be researching various contents on the web, bookmark them, highlight them and refer them back at a later time. You may copy individual URLs and save them on your Notes, Google Keep, or Sticky Notes; but using the Liner, highlighting from a web page is a click away. You'll have to open a free account with GetLiner, and all your saved highlights are saved on your Liner cloud account. Alternatively, you may use the "Save to Pocket" extension to bookmark a page, or the "Diigo Web Collector" to save pages and highlight contents.
10. Extensify
We've introduced 10 browser extensions that are helpful to internet marketers. In addition to the extensions we've suggested, you may be using other extensions like BitWarden, Momentum, OneTab and other non-marketer extensions. Managing more than a dozen extensions on the browser toolbar may be overwhelming, and Extensify will simplify the management of browser extensions.
Conclusion
We've only displayed a handful of extensions that are available for free. Even though the tools are offered free of charge, the information and the capabilities provided by those extensions are enormous and very useful. Some tools offer premium service at an extra charge, and it's completely up to you to explore. Also, there are commercial extensions like BuzzSumo, MozBar, and Workona that are worth evaluating if you're looking for premium service.
Leave a comment
All comments are moderated. Spammy and bot submitted comments are deleted. Please submit the comments that are helpful to others, and we'll approve your comments. A comment that includes outbound link will only be approved if the content is relevant to the topic, and has some value to our readers.