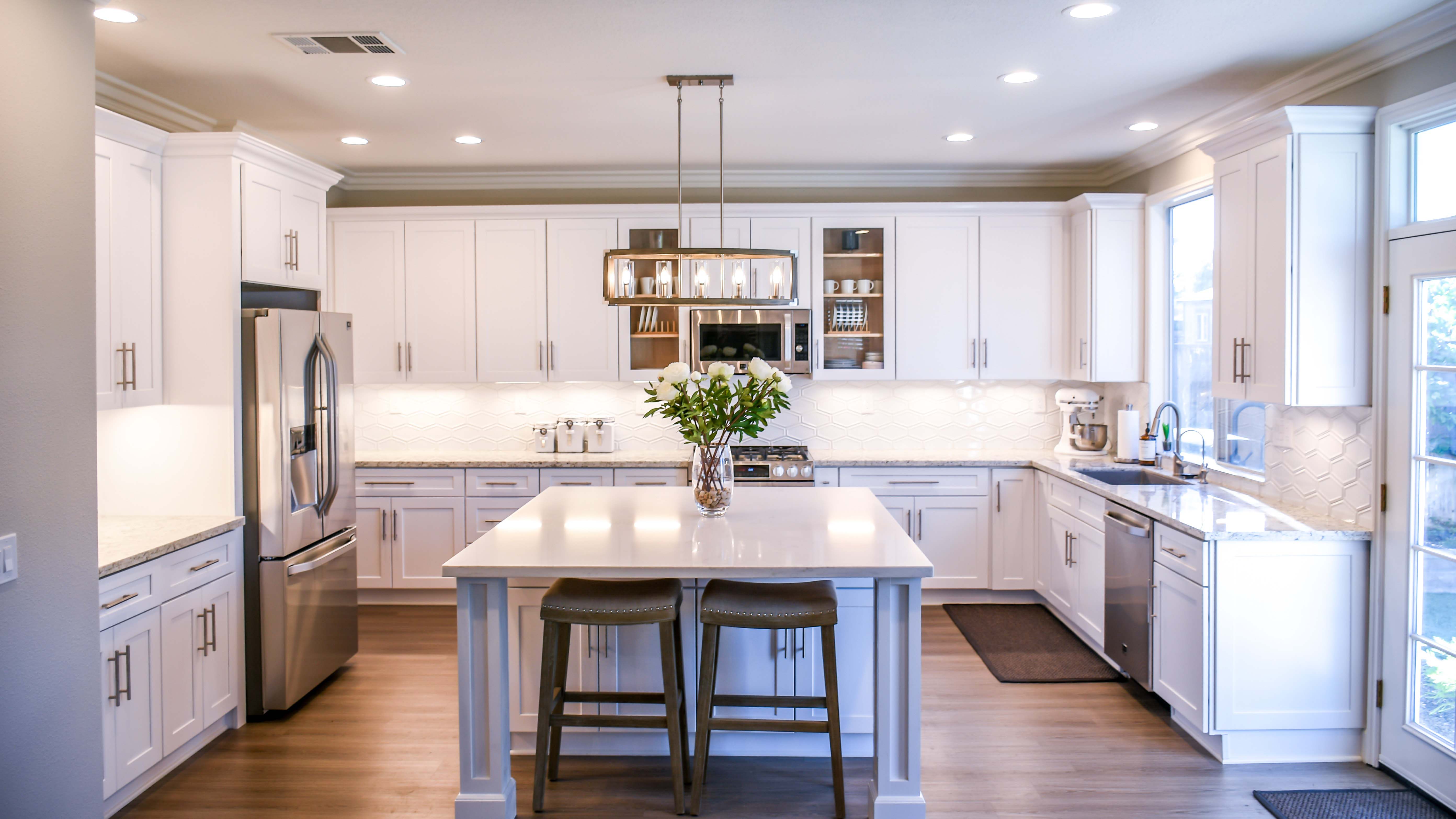 Knowledge is Power and getting to know everything you can about upgrading your home to a Smart House is, in our humble opinion, the very best way to get started.
If knowledge is the first step in upgrading the technology in your house, we wanted to round up the most information we could (and wanted to share it with all of you) so that we could decide on and implement a system that works best for us and our families… and that's when we called in some back-up.
We enlisted the help of Hire Helper's technology Guru, Nick Head, to give us the scoop on how he incorporates Smart technology into his home and to share what advice he would give to fellow homeowners that aren't as tech-savvy as he is. We compiled a list of FAQs and took notes on his insight. Here's what he had to say:
First, His Credentials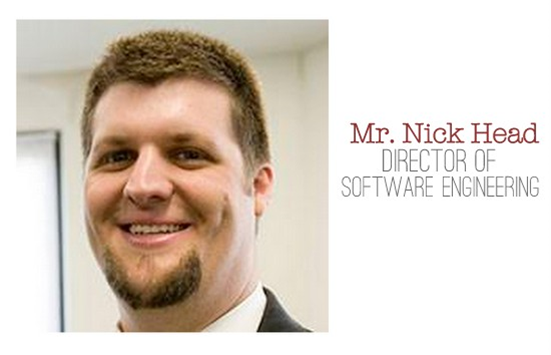 Nick Head is a tech expert and has a lot of experience in the industry. He's been "dabbling" in technology since childhood and now has over 16 years of experience as a professional in the field of software engineering.
Second, His Home's Technology
When we asked Nick to tell us a little bit about the main technology system at his house, here's what he said:
"My 'base' station is a Samsung SmartThings Hub. It is able to talk to a variety of devices via radio signals and commands. I chose the SmartThings hub because it's made by a major company (well, more accurately, it was bought out by Samsung), so I knew the support should be there and it would have a lot of capabilities… like the ability to sync with ZigBee and Z-Wave devices."
So he knew what he wanted and made the best choice in a smart home "base station" for his family, but we then wanted to know what went into setting this system up.
What exactly does it do for him and his family? He noted that first, he set up "routines" for his family's daily life and now… here's what his system does…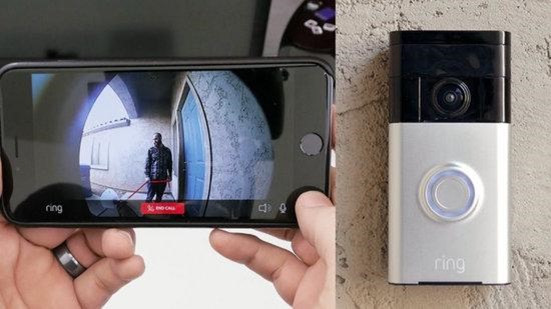 1. (security) If my iPhone and my wife's iPhone have left the house, a home security system will turn on and will send us text messages/push notifications if someone opens a door or trips the infrared motion sensor while it's armed. And when the home senses our iPhones are back near the house, the system will disarm the alarm automatically.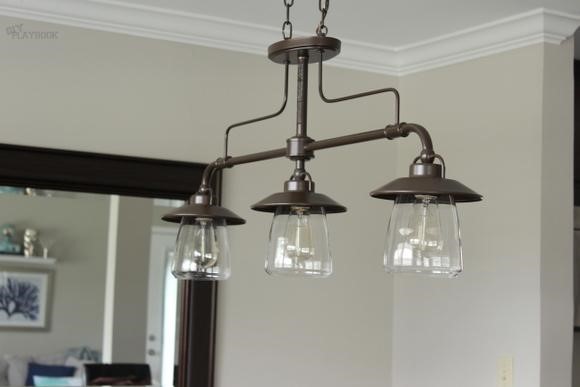 2. (lights) I have some of my lights set to turn on and off automatically with sunrise and sunset — for example, my front garage lights are all controlled by my hub and adjust to sunrise/sunset automatically, with no timers or manual switching needed.
3. (getting the kids involved!) SmartThings also has "tags" (for about $29) that you can place on keychains or backpacks (for example your kid's backpack) that tells you when the tag comes home or leaves. We're definitely planning on attaching one to my son's backpack when he starts taking the bus home from school, etc.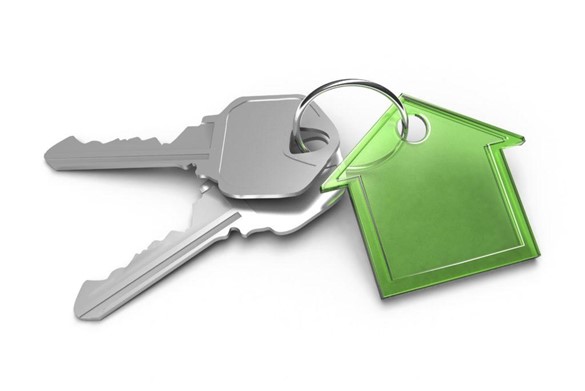 4. (control by phone) I have purchased and installed Z-Wave compatible light switches to control certain lights in my home, a Z-Wave garage door opener, Z-Wave door sensors for my main doors, a Z-Wave motion sensor, and even a Z-Wave front door deadbolt (that can lock/unlock remotely). These sensors all talk to the hub, which then allows me to see what doors are open, and lets me open/close my garage, my front door, etc. – from my or my wife's smartphones.
Third, His Advice for us Technology Rookies
Anyone else feeling inspired?! We love all the technology Nick has incorporated into his space, but if you're anything like us, you may be wondering, but how can I do this?! Where do I even start? How much is this going to cost me? We feel you… and are right along with you! Nick's advice to new homeowners goes a little something like this: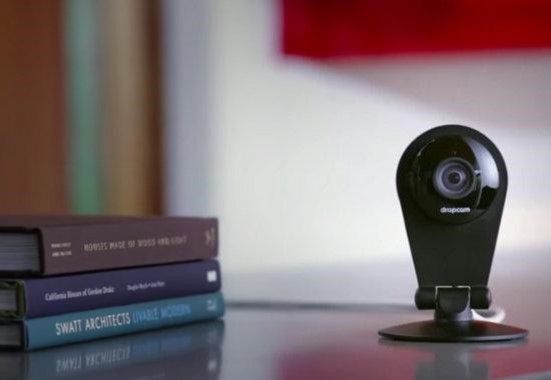 Start with identifying if you need a "smart home". Some people just don't want to tinker with technology, especially stuff that hasn't been "proven out" long term. And that's fine! But if you want to, say: remotely control your lights, locks, doors, or monitor your home in any way, you need to check out the smart home trends. Make a list of things you absolutely want your system to do to start– and then just plan on building it from there. For example, I started with just a front door motorized lock, and when I had more money in my budget, bought a door, then motion sensors, and eventually had a complete security system!
How much money should you anticipate spending to start making your home smart?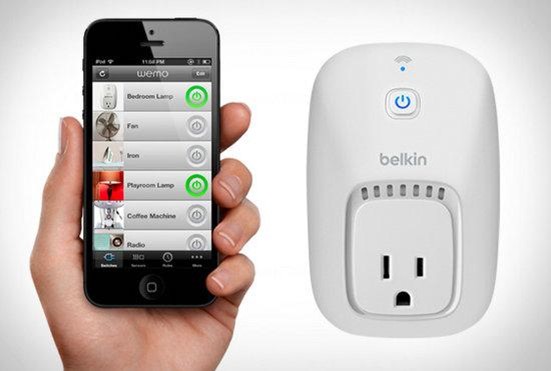 To just get a SmartThings hub, you're looking at $100– but it wouldn't come with any sensors/etc to do anything. So I'd suggest people start with a "package" — most of the major companies out there offer their hub along with a few sensors/etc. to get started. For example, there is a SmartThings starter kit, which comes with two door/window sensors, a motion sensor, a switchable outlet, and the hub for $249. That's enough to create a basic home security system– and probably much cheaper than if you hired a third party to wire up a traditional security system for you. Plus you can add on more devices/capabilities as you need them, at your own pace/budget. Expect to spend around $35-$50 per "sensor" that you buy, depending on what it is.
Why do you think it's important to bring your home up to the 21st century?
I believe it adds value to the home because you'll be able to show the capabilities to potential buyers!
A huge thanks to Nick for sharing his expertise and hopefully providing us all a LOT more knowledge and confidence to get started integrating smart technology in our own homes.
Next week we're going to dive into the benefits of building a smart house because we do wonder, how much value does all of this technology really bring into our homes! Until then, what advice would do you have for us Smart Home rookies? We'd love to hear about your experience creating a Smart House.
Leave a comment
All comments are moderated. Spammy and bot submitted comments are deleted. Please submit the comments that are helpful to others, and we'll approve your comments. A comment that includes outbound link will only be approved if the content is relevant to the topic, and has some value to our readers.